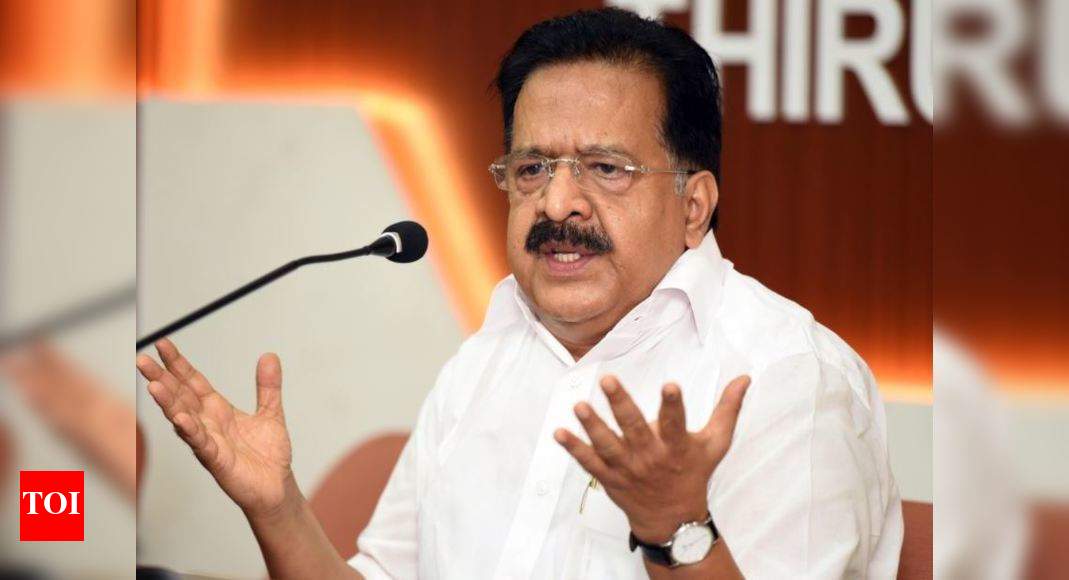 THIRUVANANTHAPURAM: Close on the heels of the arrest of two Muslim League MLAs in separate cases, the LDF government in Kerala has initiated a fresh vigilance probe against opposition leader Ramesh Chennithala and former ministers K Babu and V S Sivakumar over the recent disclosures in the bar bribery case.
Chief minister Pinarayi Vijayan has given his consent to the probe against the Congress members on the basis of hotelier Biju Ramesh's latest claims that bar hotel owners had pooled Rs 10 crore to be given as bribe to UDF leaders. He had claimed that of this amount, Rs 1 crore was given to former KPCC president Ramesh Chennithala, Rs 50 lakh to former excise minister K Babu and Rs 25 lakh to former health minister V S Sivakumar.
The government has sought permission from governor Arif Mohammed Khan and speaker Sreeramakrishnan to initiate the probe, as mandated by the latest amendments to the Prevention of Corruption Act. It was claimed that the UDF leaders had collected a large amount of money from bar hotel owners by promising them a favourable decision on the bar licence fee.
Reacting to the development, Chennithala said the government's decision was politically motivated. "I am clean. The vigilance had twice found the bribery allegations to be baseless. In fact, what the CM did is contempt of court. He doesn't have the right to order preliminary inquiry into a case pending in the court. Biju Ramesh has only repeated what he had claimed earlier and was proved wrong. I welcome any investigation,"he said.
KPCC president Mullappally Ramachandran said the CM has lost his balance. "He knows he will be sent to jail soon. This realisation is prompting him to frame opposition leaders in cases. The CM should clarify why he did not order a probe into Biju Ramesh's allegations against Jose K Mani?" he said.