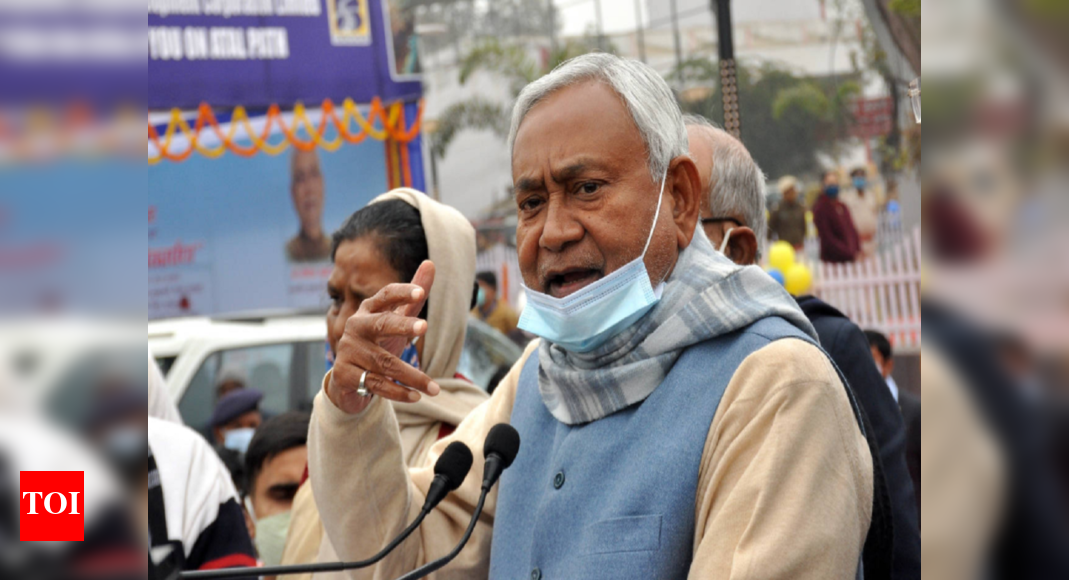 PATNA: Bihar CM Nitish Kumar faced criticism on Friday over an order to initiate proceedings against anyone making "objectionable, inappropriate or misleading" comments on social media against the state government, ministers or officers.
Tejashwi calls Bihar govt move violation of right to free speech
The directive, which came through police's economic offences unit on Thursday, unleashed a political storm reminiscent of the one that had forced Kerala to backtrack on an amendment to the police act that would have made online criticism of state government punishable under law.
RJD's Tejashwi Prasad Yadav called it a violation of the right to free speech. "Nitish has forgotten that democracy started from Bihar and freedom of expression is a fundamental right. If the government or ministers are indulging in corruption, why shouldn't people raise it? If anyone criticises the state government, what is wrong in it?" he said. On Thursday, EOU's additional director general Nayyar Hasnain Khan had issued a circular to all departments asking them to report "cybercrime" as defined in the order so that legal action could be taken against such people. As per the circular, "continuous information" was arriving about some people and outfits making derogatory comments on social media against government, ministers, MPs and officers. "For such acts, it seems proper to take legal action. EOU is the nodal agency for cyber crime in state," it says.