Lockdown tightens for NSW as restrictions ease elsewhere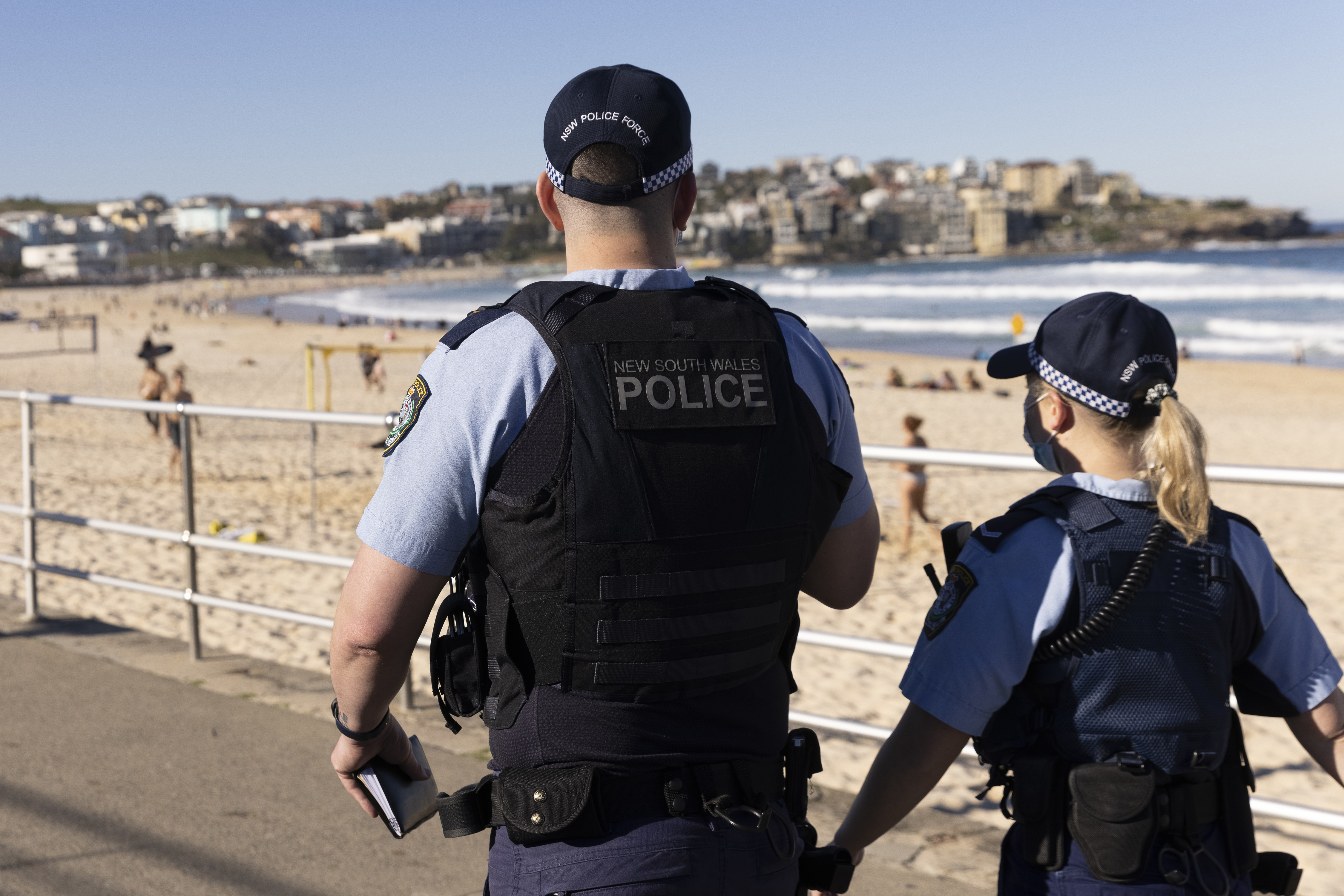 Victoria has stepped up security on the border with NSW as case numbers continue to surge.
Victoria has recorded another day of zero local cases today with officials determined to keep community transmission at bay.
Health officials have warned that a hard border with their northern neighbours could be introduced if community transmission is not brought under control.
Victoria will ease its border rules with Queensland and Western Australia and the Top End at midnight tonight.
Millions across Greater Sydney are facing yet another week in lockdown with restrictions tightening as the state cracks down on record numbers of community transmission cases.
Here is the latest state-by-state rundown on border restrictions and lockdowns from around the country.
Restrictions have tightened for the Greater Sydney region with tougher rules now in place around outdoor exercise, essential shopping and funerals.
Outdoor gatherings limited to two people (excluding members of same household)

Exercise and outdoor recreation restricted to local government area or within 10km radius

No browsing in shops; only one person per household per day can leave the house for shopping

Funerals limited to 10 people (from Sunday)
Anyone living in the Greater Sydney region – or the Blue Mountains, the Central Coast, Wollongong or Shellharbour – is currently subject to a stay-at-home order until Friday July 16.
This was initially due to finish on July 9 but was extended by a week.
Residents are only able to leave their homes for essential reasons including grocery shopping, exercise, receiving medical care and essential work and education that cannot be done from home.
In regional NSW, only five visitors are allowed at a home at once, a 20 person limit applies to gyms and singing and dancing at indoor venues is not permitted.
Masks are also mandatory.
Dancing is allowed at weddings for the bridal party only (no more than 20 people) and a maximum of 100 people are allowed at funerals.
In addition, NSW has introduced new travel rules for anyone arriving from the Northern Territory, Queensland or Western Australia.
Anyone travelling to NSW who has been in those areas in the previous 14 days must complete a declaration form.
"Do not travel to NSW if you have attended a venue of concern as close contacts must isolate immediately, get tested and remain in isolation for 14 days, and contact the relevant health authorities in their state or territory," NSW Health said.
Those still permitted to travel to NSW from Wednesday and have been in areas that are subject to lockdown measures, must follow the stay-at-home orders in place in NSW for 14 days after being in the lockdown area.
The declaration form is available on the Service NSW website, and can be completed in the 24-hour period before entering NSW or on arrival.
A raft of coronavirus
restrictions
eased in
Melbourne
this week, bringing the city in line with regional Victoria.
Masks will still be required to be worn in indoor, public-facing settings.
However, they will no longer be required at schools for students and staff, or at workplaces if you do not interact with the public, for example, if you work in an office or a factory.
A range of venues will move to a one-person per two square metre capacity limit with no overarching caps including: hospitality, gyms, physical recreations venues, community facilities, creative studios and places of worship – providing a COVID check-in marshal is on-site.
Dance floors can return with a 50-person limit, providing a COVID check-in marshal is present.
Crowd numbers will increase at approved public events, with outdoor stadiums able to welcome 75 per cent of its capacity – up to 40,000 people.
Indoor stadiums can open to 75 per cent of capacity, with a limit of up to 7500 people.
Capacity at theatres has also been expanded to 75 per cent, with a limit of up to 2000 people.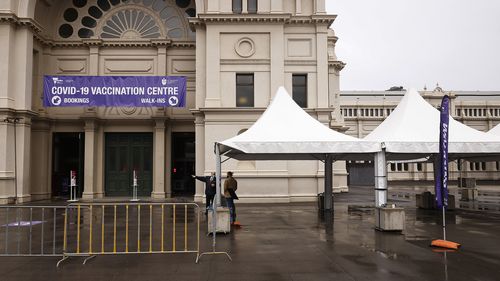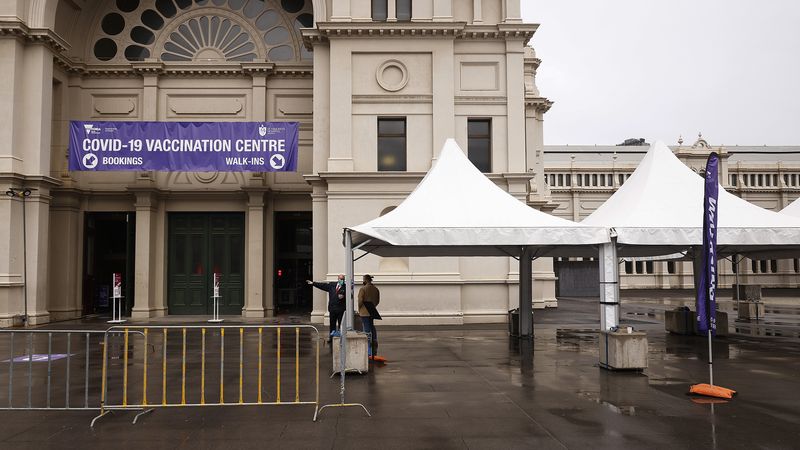 Private household gatherings will be kept at 15 visitors per day, Health Minister Martin Foley said.
Border restrictions
are also beginning to ease, with Perth and Peel in WA and Darwin and Alice Springs in the NT moving to orange zones.
Significant parts of NSW and Queensland are still classed as red zones.
A red zone classification means people are banned from entering Victoria unless they are Victorian residents who are willing to quarantine for 14 days.
All arrivals into Victoria must apply for a travel permit even if they are entering from a green zone.
Exceptions and exemptions are listed on Victoria's travel permit website.
Queensland's lockdown has ended however mask mandates still remain in place for affected LGAs.
Residents must wear a face covering at public indoor settings including aged care facilities, hospitals and supermarkets.
In addition to domestic restrictions, anyone who has visited Greater Sydney is also subject to the stay-at-home order currently in place in NSW.
The LGAs of Waverley, Woollahra, Randwick and the City of Sydney have also been declared a COVID-19 hotspot, backdated to June 11.
Anyone who has been in these LGAs will not be allowed to enter Queensland, unless they are a returning Queensland resident or have an exemption.
Anyone allowed to enter will need to go into hotel quarantine for a period of two weeks.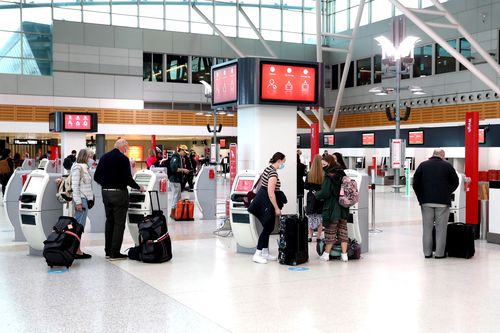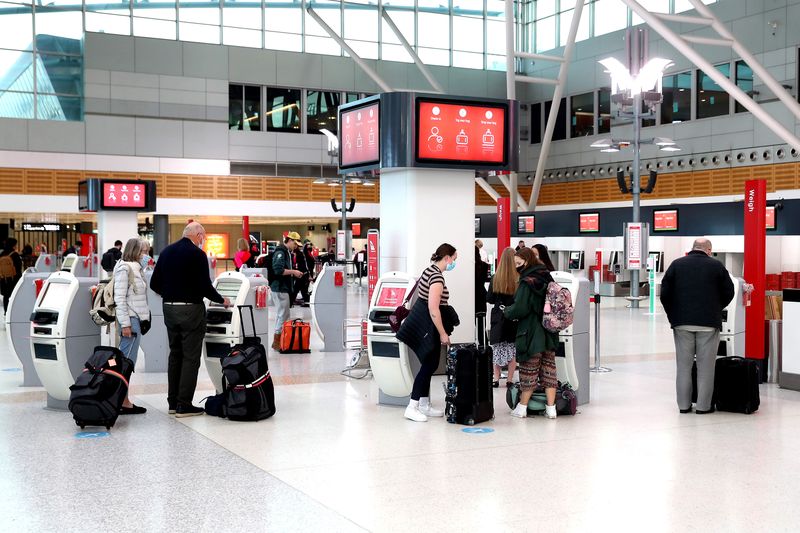 South Australia will
reopen its border
to the Northern Territory and Western Australia, Premier Steven Marshall has announced.
Mr Marshall made the announcement after the state government Transition Committee met to discuss lifting border restrictions for other parts of the country.
A hard border closure will remain for New South Wales and the ACT.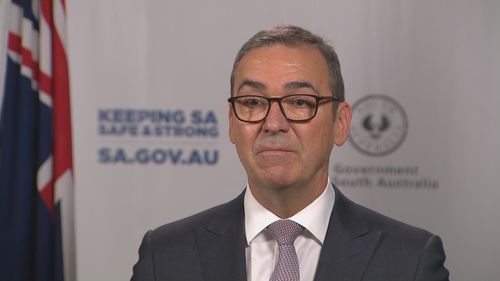 Mr Marshall also said border restrictions will be eased with some parts of Queensland, in what he said was a "nuanced " approach.
"We will keep the level six restrictions in place with Brisbane, Moreton Bay Sunshine Coast, Noosa, Gold Coast, Logan, Redland, Lockyer Valley, Scenic Rim, and Somerset," Mr Marshall said.
"We are going to move to level three restrictions for people who are arriving from Townsville and those who have attended the big red bash at Birdsville. They will move to level three, which is where there is testing required on day one, day five and a 13."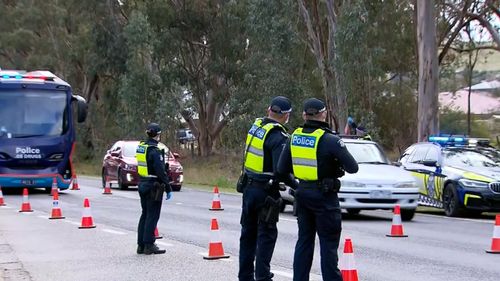 There are no border restrictions for the rest of Queensland.
Restrictions for South Australia more broadly include:
The total number of people at any place must not exceed three people per four square metres

Physical distancing, or social distancing principles apply

Every person should attempt to stay at least 1.5 metres from other members of the public. However, this does not apply to people who live together, who are friends or family members, or people who regularly associate with each other

For places of worship, masks must be worn when capacity exceeds 75 per cent of normal occupancy, if capacity is at or below 75 per cent, no masks are required

Masks are no longer required in health care, residential care, disability support, aged care and personal care services
All remaining restrictions have been lifted for Greater Darwin and Alice Springs.
Border restrictions have also been lifted with most states whoever travel bans remain in place for NSW and Queensland.
Large parts of NSW including most of Greater Sydney is currently considered a COVID-19 hotspot along with the City of Brisbane and Moreton Bay Region.
Anyone who has visited a designated hotspot must complete two weeks quarantine at their own cost.
Restrictions in Perth and Peel have eased with masks no longer mandatory outdoors.
Masks will still be mandatory indoors but will not need to be worn where physical distancing is possible or when undertaking vigorous exercise.
There is a 30 person limit in all homes and indoor private gatherings, while outside that limit is extended to 150.
Indoor and outdoor fitness classes will resume. Weddings and funerals will be allowed to go ahead with up to 150 guests. Outdoor gatherings can take place with up to 150 people without a COVID event plan.
Places of worship can open as long as the two square metre rule and 150 person limit is observed. Hospital patients and residents in aged or disability care can have four personal visitors per day.
Masks will still be mandatory for staff and visitors at major West Australian stadiums such as Optus Stadium and RAC Arena, which can operate at 50 per cent capacity.
Seated entertainment venues like theatres, concert halls and cinemas will be able to operate at a maximum 50 per cent capacity.
Anyone who has been in the Perth or Peel regions since Sunday June 27 and has travelled to another region must also wear a mask to the above locations.
Queensland is classified as medium-risk with travellers now required to have an exemption to cross the border.
Returning WA travellers will be granted an exemption on compassionate grounds but must still undergo 14 days of quarantine.
A hard border is in place for people from New South Wales.
Face masks are no longer required in public settings within the ACT.
Masks will remain mandatory at the airport, and for anybody under a stay-at-home order when out in the community.
Stay-at-home orders have been extended for people coming to the ACT from Greater Sydney, Blue Mountains, Central Coast, Wollongong and Shellharbour in line with NSW health orders.
This stay-at-home requirement will be in place until at least 11.59pm on Friday, July 16.
The ACT has declared NSW, the NT, Queensland, Victoria, South Australia, Western Australia, New Zealand, and flight arrivals as areas of concern.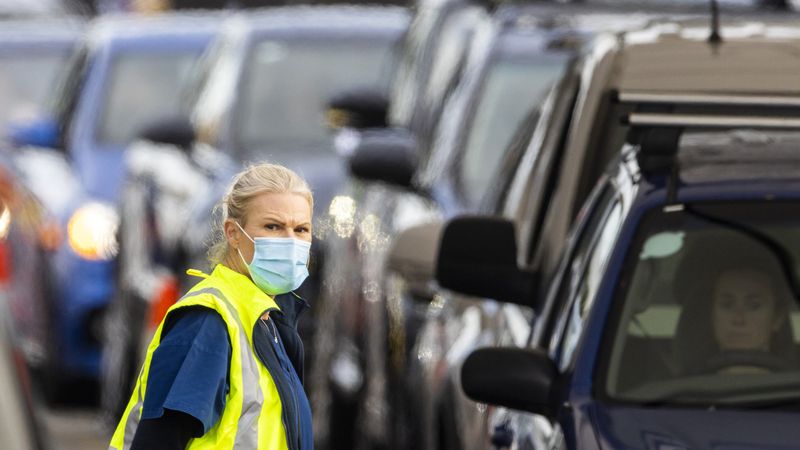 Non-ACT residents who have been in the Greater Sydney, Central Coast, Blue Mountains, Wollongong and Shellharbour regions of NSW are not permitted to travel into the ACT unless they have an approved exemption.
The same restrictions apply to people in the NT and Queensland who have visited listed exposure sites.
In addition, anyone hoping to travel from Victoria into the ACT will need to complete an
online declaration form
within 24 hours prior to arrival.
From 2pm AEST July 5, Tasmania will remove the high risk declaration for Western Australia and the Northern Territory.
The lifting means people from those areas can travel to Tasmania without quarantining.
There are still specific premises in WA and the NT which are considered high risk.
A decision on visitors from Queensland is expected later today.
Most NSW residents are restricted from entering Tasmania unless approved as an essential traveller.
The state has also closed its borders to Greater Darwin and most of Greater Sydney.
Anyone who has been in any of the
NSW LGAs listed as high-risk
on or since June 21 have been told to isolate immediately and arrange a COVID-19 test.
"You need to be tested at least five days after you left the high-risk LGA and will be able to leave isolation if you receive a negative result," the health department said in its latest alert.
Anyone who has visited a high-risk LGA, including returning Tasmanians, is no longer able to enter Tasmania unless approved as an
essential traveller
.
For the NT, Darwin, Palmerston and Litchfield have also been listed as high risk with travel restrictions now in place.