What NSW needs to do for lockdown to end next week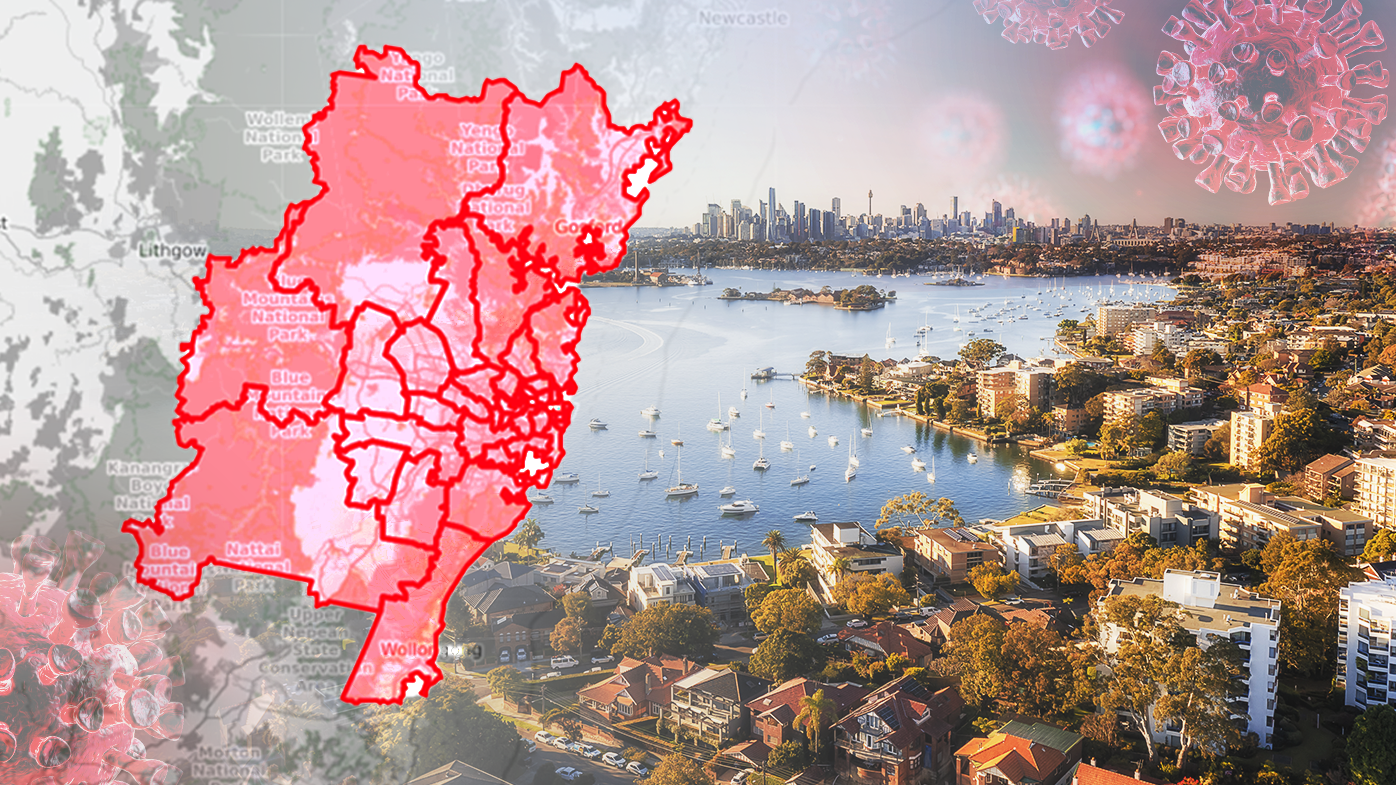 Earlier this week the stay-at-home restrictions were extended to next Friday, but the continuing rise in
Delta variant coronavirus cases
have made that increasingly less likely.
"Unless there is a dramatic change, unless there is a dramatic turnaround in the numbers, I can't see how we would be in a position to ease restrictions by next Friday," Ms Berejiklian said today.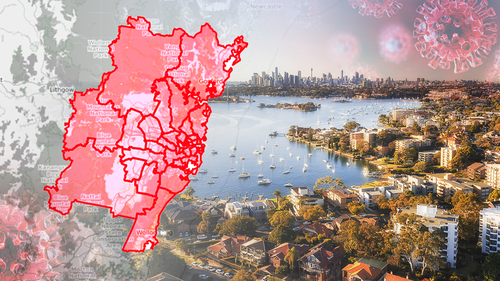 The original time frame for the lockdown – which also includes the Blue Mountains, the Central Coast, Shellharbour and Wollongong – was to run for two weeks from 6pm Saturday 26 June.
Ms Berejiklian said she needed "everyone to be shocked" by the tightening of restrictions so the tide of climbing COVID-19 cases could turn for the state.
"I appreciate the message I'm delivering today is quite shocking for a lot of people, but I need everyone to be shocked," she said.
"When I said just a few days before we had to go into lockdown that this was the scariest period for New South Wales during the pandemic, unfortunately those words are absolutely the case."
Greater Sydney's lockdown duration will "depend on how the community responds" to restrictions.
"Unfortunately, whether it is complacency or whether it is compliance, we've seen too many people out in the community with symptoms," Ms Berejiklian said.
"Too many people who have continued to go to work … too many people who have either misunderstood the rules or not followed them. And that has to stop."
The premier decided to tighten restrictions to send a "strong message to people" to follow stay-at-home orders.
"It is really up to us how long we are in the situation for," Ms Berejiklian said.
"What I can say is that our target has to be zero or close to zero community transmission before we can live a normal life like we did prior to the lockdown."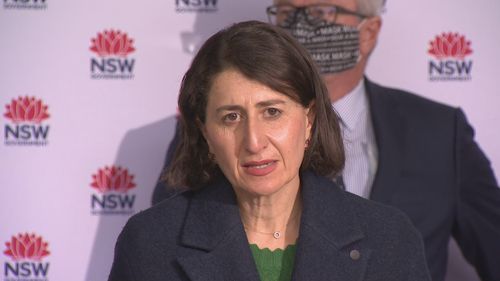 "NSW – in fact, no state or nation or any country on the planet can live with the Delta variant when our vaccination rates are so low," she said.
"So please, do not think that the NSW government thinks we can live with this when our rate of vaccination is only at 9 per cent.
"Because if we chose to live with this while the rates of vaccinations are at 9 per cent, we will see thousands and thousands of hospitalisations and death."
The 44 locally acquired cases of COVID-19 in NSW were made up of 35 infections linked to known cluster cases, including 25 household contacts.
Chief Health Officer Dr Kerry Chant said the large number of household contacts re-emphasised that family and friends were the most at-risk groups for infection.
"This is incredibly challenging times and I just want to stress I am incredibly concerned," she said.
There are 14 people under the age of 55 with COVID-19 in NSW hospitals.
Of those, seven people are under the age of 35.
There are 10 people in ICU, including one person in their twenties and one person in their thirties.
"This trend has to be turned around, and the only way we can do so is by seeing a decline in numbers," Dr Chant said.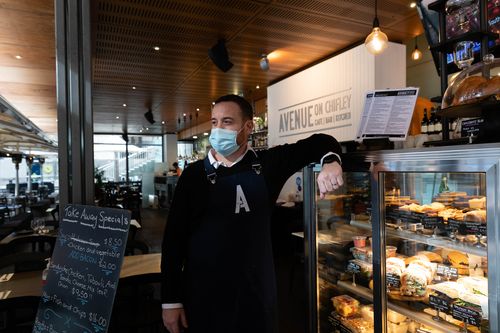 NSW's vaccination goal to achieve life after COVID
While much of the attention was on the short-term goal of ending lockdown next Friday, Dr Chant said the long-term goal was to have 80 per cent of NSW's adult population vaccinated.
"My vision is that we need to have 80 per cent of the adult population offered vaccination and then we have a discussion about what the new world looks like.," Dr Chant said.
"At some point, we have to accept that there will be community transmission. There will be outbreaks at some point."
To achieve this, Ms Berejiklian said the state will need to have administered more than 10 million jabs.
To date, just over 2.5 million total doses have been administered (including single doses).