Josh Anderson has great celebration after helping Canadiens avoid sweep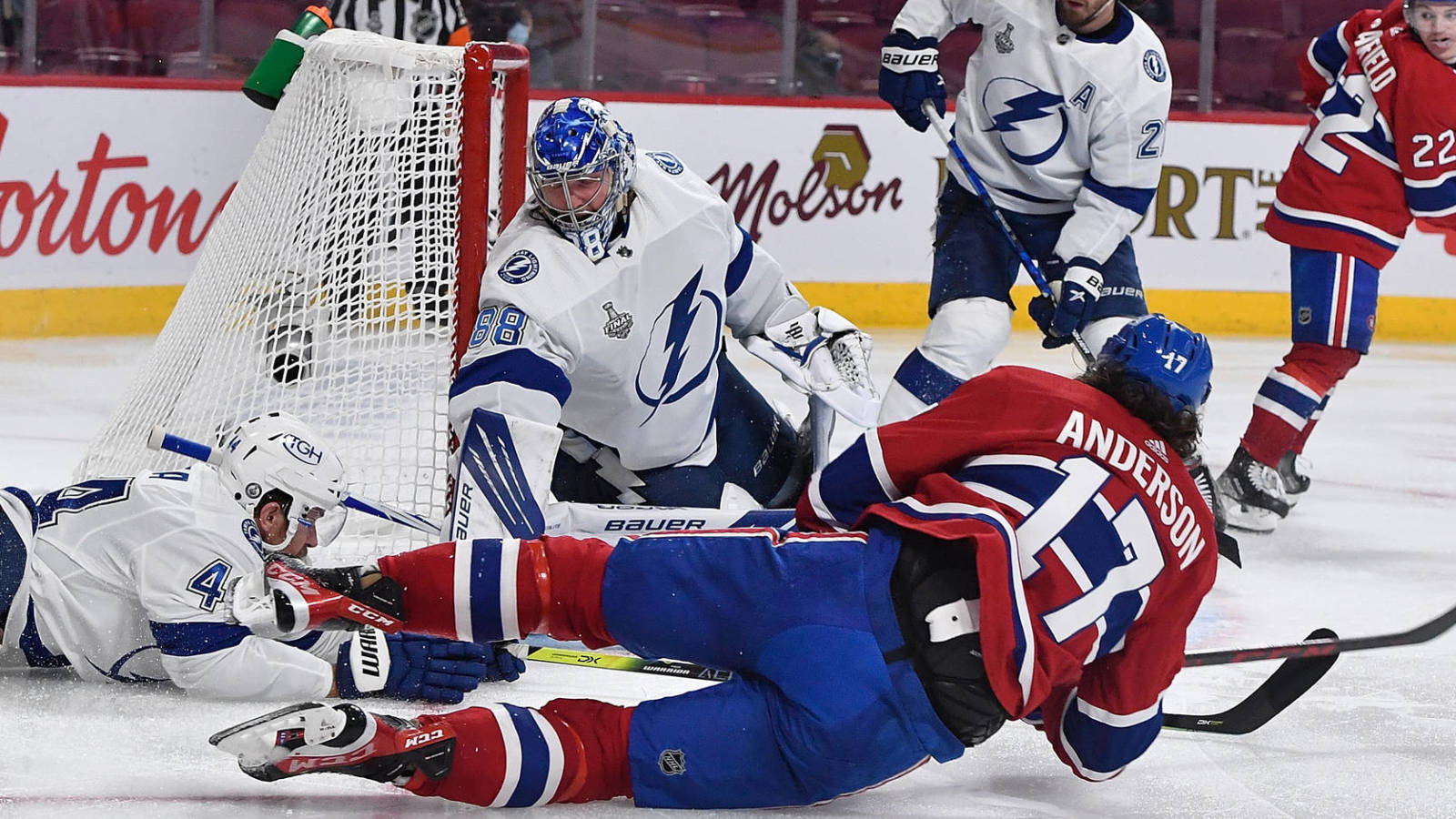 The Montreal Canadiens made some in Tampa Bay, Florida, happy on Monday night by winning Game 4 of the Stanley Cup Final. Josh Anderson had a great game in the process.
Anderson scored the first goal of the game for the Canadiens to take a 1-0 lead against the Tampa Bay Lightning. Then he bookended the night with the winning goal in overtime. He scored on a rebound while making a diving shot. His celebration from the ice was great too.