NSW Premier calls for vaccine refocus to get more jabs into Sydney arms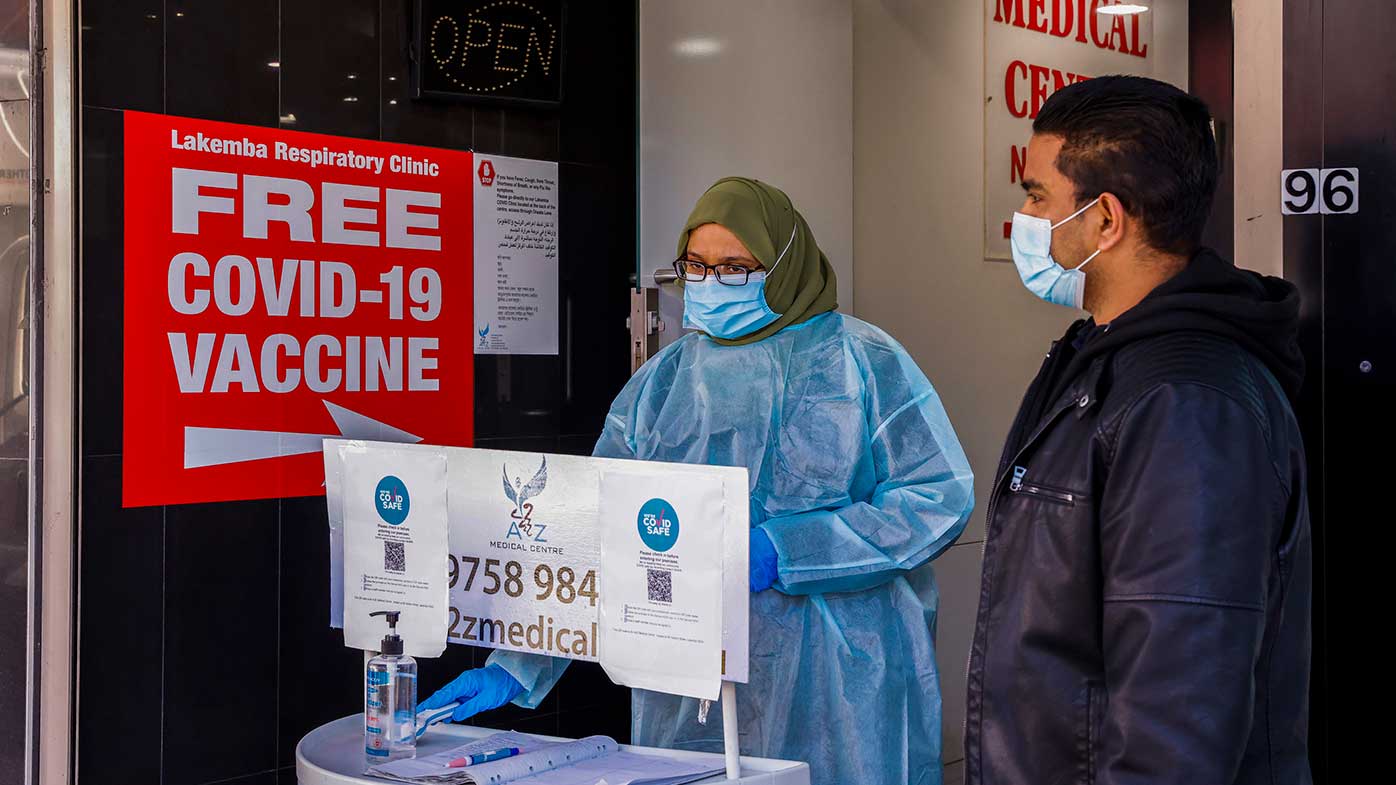 She said she would be broaching the topic at this afternoon's National Cabinet meeting.
"There is no doubt that if we want to contain this virus and stop it seeping out to other parts of Greater Sydney, stop it impacting our freedom and our economy, but also stop it spreading to other states," Ms Berejiklian said after announcing 134 new cases today.
"We need to have a discussion about refocusing the national vaccination strategy."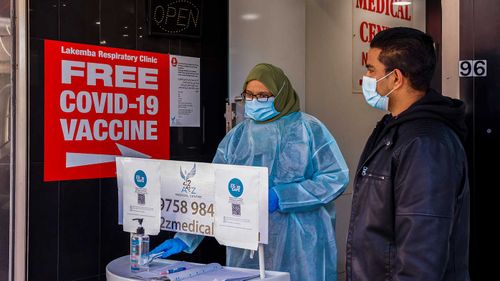 "We need to get more of them into arms, even if it is a first jab, because we know that reduces transmission or protect someone up to 30 per cent and that is very important."
She will also seek to have "any additional supplies that could be brought forward to NSW to support us".
Chief Health Officer Dr Kerry Chant said more vaccines needed to be distributed to hotspot areas in southwestern and western Sydney.
"I have indicated to the government that we need an intensive vaccination program using both Pfizer and AstraZeneca in that area," Dr Chant said.
"I would recommend to anyone NSW to make a booking for AstraZeneca, regardless of where they live, whilst we are developing a very targeted at intensive strategy in southwestern Sydney."
She called for young people to come forward for their vaccines.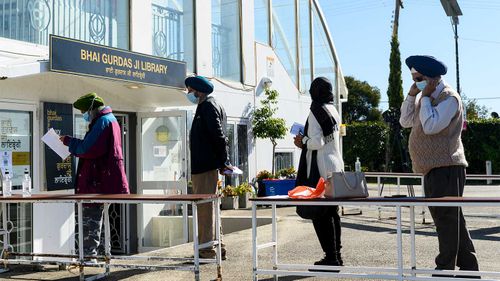 "We need to vaccinate younger people, between that 20 and 40-year-old age group," she said.
"They are that workforce that are doing those critical jobs. And we also need to maximise jabs of AstraZeneca anywhere we can get them.
"That is my strong advice."
Dr Chant said the mythology about AstraZeneca needed to be corrected.
She and her husband have both had the AstraZeneca vaccine.
The impassioned health officer described the risks of AstraZeneca as being "infinitesimally small" compared to the benefits.
"In the context of the Delta threat, I just cannot understand why people would not be taking the opportunity to go out and get AstraZeneca in droves," Dr Chant said.
"Anyone over 40, go and get vaccinated. Anyone under 40, consider it. If I was living in some of those areas, I would certainly be having AstraZeneca."
Health Minister Brad Hazzard described getting vaccinated as a "duty" for people in Sydney.
"The national emergency, every citizen has a duty to do what they can to defeat whatever is happening to us – in this case, it is a Delta variant of a virus," Mr Hazzard said.
"Can I just remind citizens, especially in south-western and Western Sydney, that duty would absolutely be addressed if you would go and get vaccinated."
Since February, 3.2 million doses of coronavirus vaccines have been administered in NSW.
A new daily record of 25,610 coronavirus vaccines were administered by NSW Health yesterday.
More than 8000 were given at the vaccination centre at Sydney Olympic Park.
There were 136 new local cases of coronavirus in the state, with 137 people are in hospital with the disease.
Of those hospitalised, 32 are in intensive care.