Storm Evert: Helicopter rescues and sleeping in cars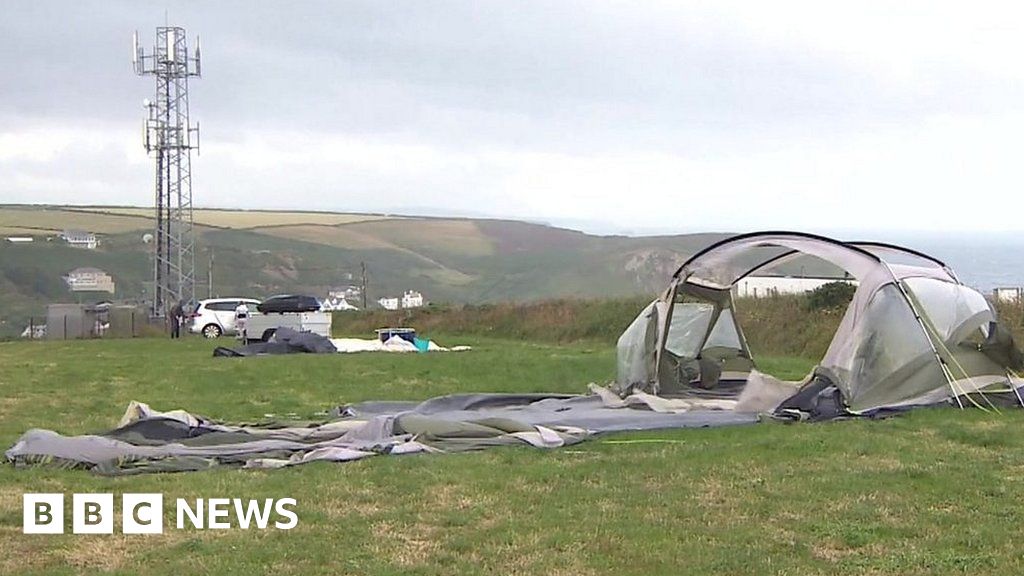 Storm Evert has caused significant disruption in south-west England, with a coastguard rescue helicopter airlifting people from at least four yachts.
Meanwhile campers in Perranporth, Cornwall, had to spend Thursday night in their cars because of gale force winds.
There was a Met Office yellow wind warning for the region, including gusts of up to 75mph (121km/h).
Read more: Storm Evert prompts multiple rescues in South West