Andre Iguodala 'expected to speak' with Warriors after Heat decline option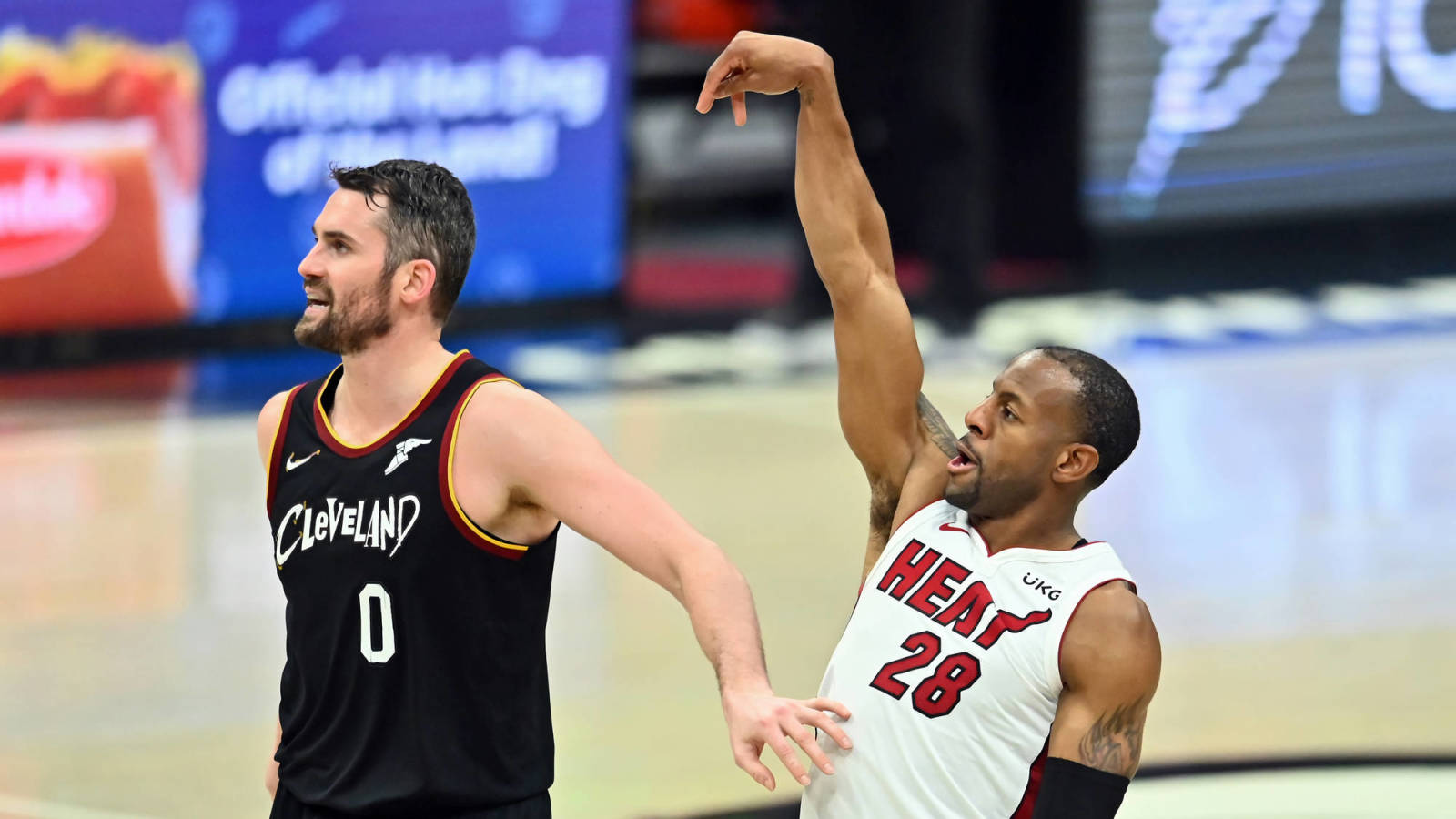 Andre Iguodala re-signing with the Golden State Warriors would definitely be on-brand as far as heartwarming reunions go.
ESPN's Adrian Wojnarowski reported Sunday afternoon (Aug. 1) that the Miami Heat are declining their $15 million team option on Iguodala, who landed in Miami from Memphis in a three-team trade in February 2020. The Heat subsequently signed him to a two-year, $30 million contract extension.
The move makes the 37-year-old All-Star forward a free agent once NBA free agency officially begins Monday (Aug. 2) at 6 p.m. EST. According to Tim Reynolds of The Associated Press, there will at least be a conversation between Iguodala and the Warriors: