Borders shutting as NSW, Queensland outbreaks grow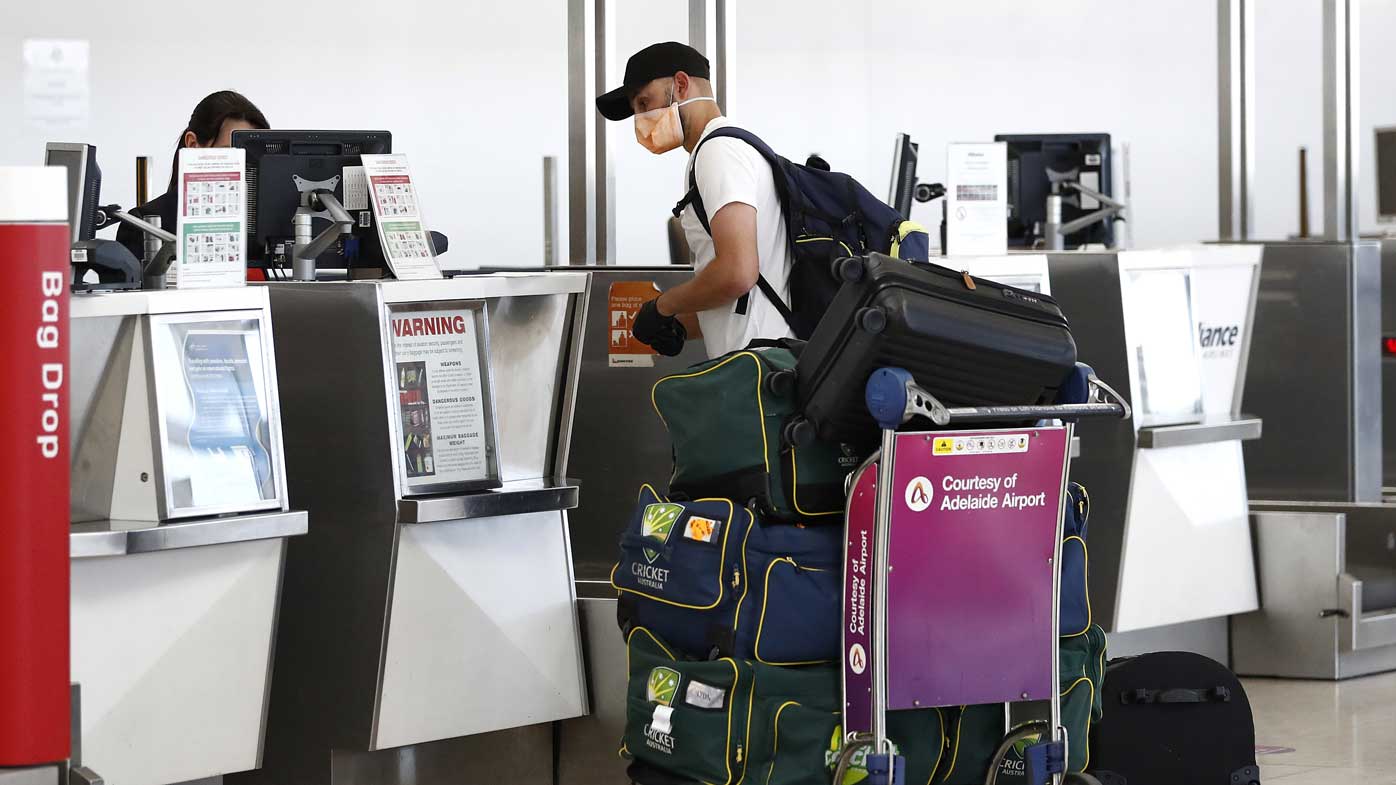 Restrictions between states continue to tighten across the country as New South Wales battles the Delta strain of
coronavirus
and cases climb in Queensland.
Victoria firmly shut its border with Queensland yesterday and imposed further restrictions on residents at the NSW border today.
The further restricted border measures between the states come as the sunshine state was plunged into a snap lockdown at the weekend.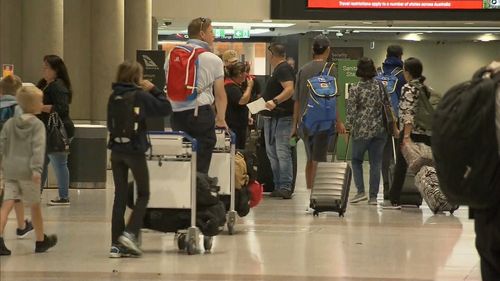 Premiers are hardening borders to stop the highly transmissible Delta variant spreading.
Below is a breakdown of how all the states and territories are reacting to outbreaks.
Victoria has tightened its border bubble with New South Wales following advice from public health officials.
Residents in the Victorian-NSW border bubble will only be able to enter Victoria without a permit for six essential reasons from 11.59pm on August 3.
They include medical care, compassionate reasons, work, education, playing sport or getting vaccinated.
The government has also expanded red zones to keep potentially infected people from NSW out of the state.
All of Greater Sydney and Wollongong are considered red zones, meaning people from there will not be able to enter Victoria.
Regional areas of NSW and the ACT were declared orange zones last week.
This means Victoria's Travel Permit System came back into effect for anyone travelling from those areas.
"This is not retrospective," Victoria Health clarified on Saturday night.
"If you travel from ACT or regional NSW (not including communities in border bubble), then you need an orange zone permit to enter Victoria."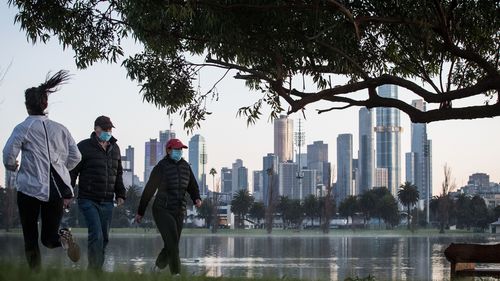 Health Minister Martin Foley said people entering the state unlawfully will be turned back at the airport.
"Do not fly into a red zone if you are from Victoria and if you are not Victorian and you have been in a red zone," he said.
"You may indeed have to stay in hotel quarantine if there is no return flight for you at that time."
That means non-Victorian residents who have been in the areas in the past two weeks are banned from entering the state and Victorians will have to get a red zone permit and quarantine at home for 14 days.
Premier Mark McGowan firmly shut the state's border to New South Wales to "crush and kill" the latest outbreak in June.
NSW is now deemed "medium risk".
Only people with special exemptions will be allowed to enter WA, and those will need to quarantine for 14 days.
"This will no doubt cause a lot of trouble," Mr McGowan said.
"It's a difficult decision. We don't enjoy this.
"We can't run the risk of this being imported into Western Australia."
Mr McGowan acknowledged the frustrations of closing the border to people from NSW.
"I can't run the risk of the virus coming in, us going into lockdown, and people potentially dying," he said.
"If NSW kills it quickly, then this can all be over in a matter of weeks."
The restrictions apply to anyone who may have been in NSW since June 11 and has not subsequently been in a 'very low risk' jurisdiction for 14 days.
This includes anyone travelling from the ACT who has travelled into NSW in that time.
South Australia has stopped short of completely closing the border to Queensland but Premier Steven Marshall is urging residents to return as soon as possible.
Mr Marshall said the door for South Australians currently in south-east Queensland remained open, but they must home quarantine for 14 days.
"We don't know what this week is going to hold in Queensland," he said.
SA reinstated a hard border with NSW as the Delta outbreak grows in Sydney.
In June, SA Health announced any travellers from Greater Sydney who arrived into the state between 12.01am on June 21 and 11.59pm on June 23 will be required to quarantine for 14 days from arrival and get tested on day one, five and 13.
Mr Marshall confirmed level six restrictions will be in place for most of NSW.
A 100km buffer has also been put in place along the border.
Exemptions for essential travellers, returning residents and other special cases are still available.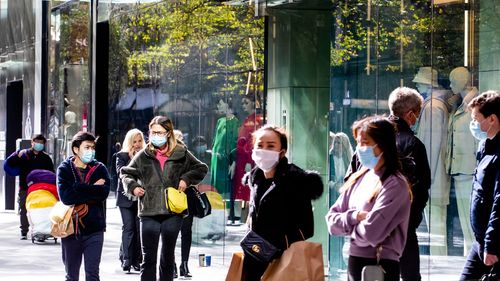 Victoria closed its border to south-east Queensland at the weekend as cases continue to emerge in the area.
The state declared 11 Queensland local government areas (LGAs) red zones under the state's traffic light permit system.
The red zone declaration means Victorians returning home from the affected areas after 8pm on July 31 must quarantine for 14 days.
Travel to Queensland from NSW, Victoria and South Australia remains restricted.
Anyone travelling into Queensland who resides in or has visited Greater Sydney, the Central Coast, Blue Mountains, Wollongong and Shellharbour is not allowed in.
Queensland extended its border restrictions on June 25 to include northern NSW.
Anyone in Queensland who has visited Greater Sydney, the Central Coast, the Blue Mountains or Wollongong since June 21 must to isolate where they are for two weeks from when they left.
Returning residents will be placed into quarantine for 14 days at their own expense.
Returning residents who have been to a hotspot must quarantine for 14 days in a hotel at the cost of about $3000,
Queensland Health said.
Green means you're free to enter Queensland; yellow means you've been to a hotspot and must isolate and get tested, and red means you can't enter at all without a special exemption.
Residents of border communities travelling within the border region will be exempt.
Tasmania has closed its borders to travellers from more than 30 local government areas in Greater Sydney.
It has also declared seven LGAs in Sydney high-risk.
"The LGAs of City of Sydney, Randwick, Inner West, Woollahra, Waverley, Canada Bay, and Bayside will be high-risk areas from 4pm today, Wednesday 23 June 2021," the state's public health department said.
"Anyone who has been in these high-risk LGAs on or since 11 June 2021 will not be allowed to enter Tasmania unless approved by the Deputy State Controller.
"Tasmanians returning home who have been in any of these high-risk LGAs will be required to quarantine for 14 days at a suitable premises.
"Transit through high-risk local government areas directly to the airport is permissible under existing arrangements.
"Anyone other than returning Tasmanians who have been in any of these LGAs since 11 June will not be permitted to enter Tasmania from 4pm today unless granted essential traveller status."
The Northern Territory has declared all of Greater Sydney a hotspot.
This means anyone entering the NT from more than 30 LGAs will have to go into 14 days quarantine.
No changes have been made as yet with the Queensland border.
Anybody entering the ACT from 4pm on Friday, June 25, must abide by stay-at-home orders until July 2.
The ACT has urged people not to travel between Sydney and the ACT, and ACT Health has said it will consider additional actions to keep residents safe.