Texans quarterback Deshaun Watson misses practice for unknown reason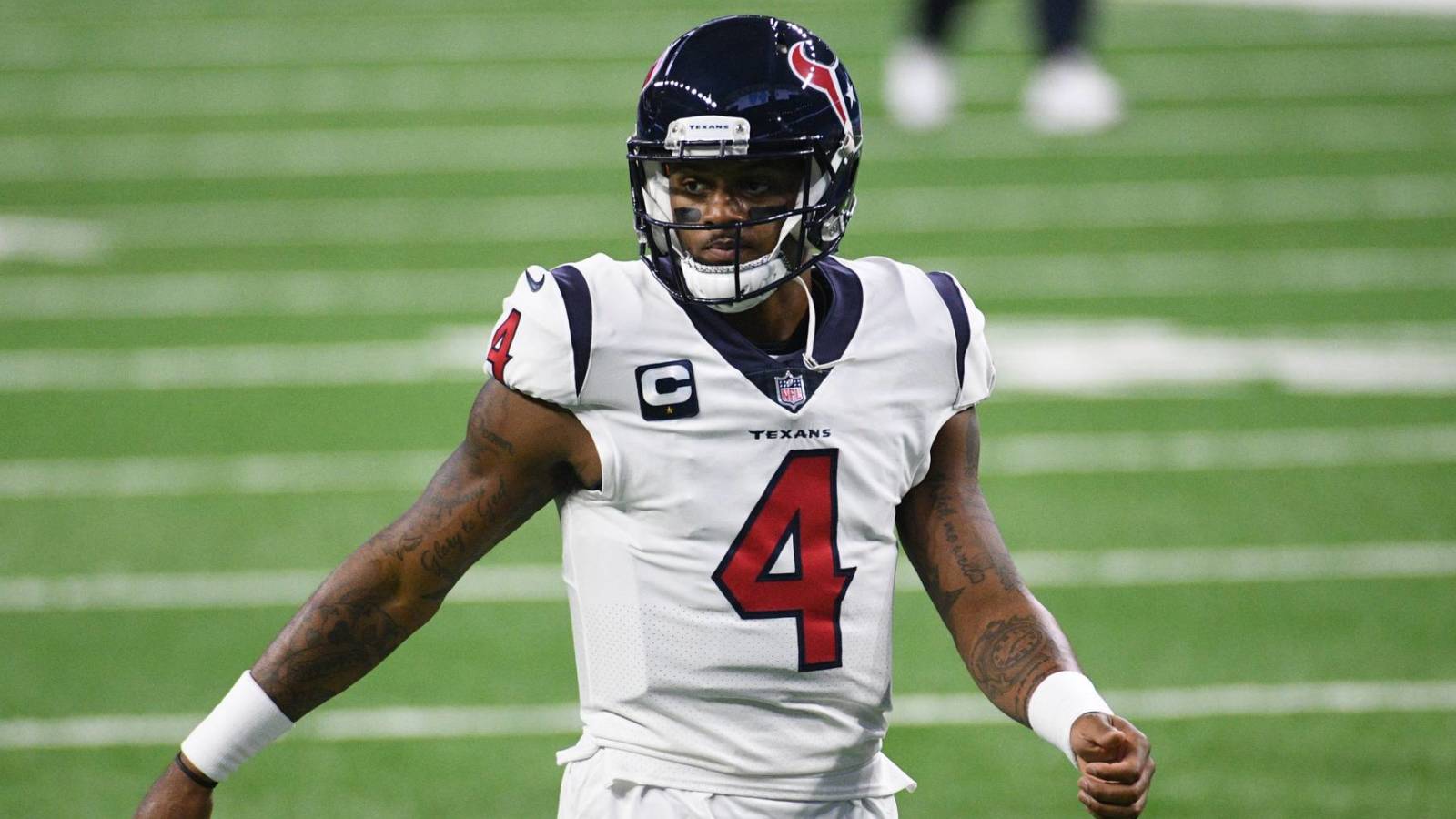 Last week, Houston Texans general manager Nick Caserio told reporters he was taking things "one day at a time" as it pertains to the future of star quarterback Deshaun Watson, who has requested a trade but is facing 22 lawsuits alleging acts of sexual assault and misconduct and 10 criminal complaints.
Things changed Tuesday, per Sarah Barshop of ESPN, when Watson did not participate in practice for an undisclosed reason.
"As I said before, we're day-to-day with him," head coach David Culley said of Watson without offering any insight regarding his quarterback's absence. "The only thing that's changed from the standpoint of that is we make decisions every day based on what's best for our football team. And I'm going to leave it at that."
Earlier in the day, Pro Football Talk's Mike Florio reported Watson's camp is preparing for an eventual grand jury proceeding linked with the criminal investigation into allegations made against the signal-caller. It's practically guaranteed Watson will be made ineligible to play for any team via the commissioner's exempt list if he's indicted.
The Texans reportedly want a minimum of three first-round draft picks in a trade for Watson at a time when logic suggests no would-be buyer would relinquish such valuable assets for a player who may not take the field this fall. As things stand Tuesday afternoon, veteran Tyrod Taylor is on track to begin the regular season as Houston's QB1.