Highlights
Over the years, Diddy's employees have exposed him for creating unfavorable work conditions and subjecting them to abuse and discrimination.
Former bodyguards witnessed Diddy physically assaulting ex-girlfriends and others, while a former nanny and personal chef experienced harassment.
Diddy's artists on Bad Boy Records faced mistreatment, with some accusing him of withholding publishing rights and limiting their growth as musicians.
Sean "Diddy" Combs has built an empire in the music industry, but over the years, several of Diddy's employees have exposed the rapper over the less than favorable work conditions they endured while working for him. Diddy's career in music began as an intern at Uptown Records before he started his successful record label, Bad Boy Records. After hit singles and million-dollar business investments, Diddy became a pop culture icon and Hip-Hop's third billionaire with over $1 billion net worth.
However, recent allegations against Diddy have shown that things weren't always as glamorous as they appeared. In 2023, Diddy's longtime ex-girlfriend, Cassie Ventura, filed a lawsuit exposing the mogul for sexual, physical and emotional abuse during their relationship. And her revelation shed more light onto the alleged abuse others close to Diddy have faced.
Related: Here's Why P.Diddy Once Threatened To Sue BET
So, what is it like to work for Diddy? From what employees close to him, like his chef, nanny, company employees and bodyguards, have said in recent years, it is not as pleasant as one might think. Here's what it's like working for P. Diddy and why many of his past employees have sued him for harassment, abuse, and discrimination.
Diddy's Bodyguards Witnessed Domestic Abuse While Working For Him
According to one of Diddy's former bodyguards, Roger Bonds, working for the Diddy was traumatizing for him on several occasions. Bonds revealed several instances when he witnessed P. Diddy assaulting his ex-girlfriend, Cassie, and other women. Cassie Ventura's lawsuit detailed one moment in 2009, when Diddy was stomping on her face in the car, and Bonds tried to intervene and de-escalate the situation but was not successful.
After they arrived at Combs' home, Cassie tried to run away, but he followed her and kicked her in the face before she was ushered into the house, where she proceeded to vomit as a result of the assault. In a video clip Roger Bonds posted to his since-deleted Instagram page, he said, "I was sick of having to cover up everything that you did. I was sick."
Another former bodyguard, Gene Deal, said he witnessed Combs assault his late wife, Kim Porter, on more than one occasion. He said one night, while they were at Porter's home, Diddy attacked her, and she defended herself with a corkscrew that ripped his wrists up. She hit an artery, and when she did that, Diddy had to rush over to St. Luke Hospital.
Several Of Diddy's Former Employees Sued Him For Discrimination
Diddy's Popular Businesses
Bad Boy Entertainment
Revolt TV
Aquahydrate
Sean Jon Clothing Line
The No Way Out rapper knows little about loyalty, especially to those who have worked for him for years. In 2010, a New York woman, Francesca Spero, sued Diddy for firing her because of her age after she helped him launch his career. Spero, who had been working for Diddy since 1998 at Bad Boy Entertainment as an executive, claimed she was fired because of her age and health problems.
In the suit, Spero, who was 51 at the time, said she was fired after undergoing hip surgery and confiding in another executive that she was being treated for drug dependency relapse. However, Diddy's representative denied the claims but settled the million-dollar suit in 2011.
In 2017, five ex-employees of P. Diddy's Revolt TV sued him for terminating their employment because they were old and white. As per the suit, the producers who worked on shows like The Howard Stern Show accused Diddy and his staff of reverse racism. According to PageSix, Revolt TV's executive vice president would be rude and condescending to Caucasian staff while disregarding African-American employees who came to work drunk or hungover.
Diddy's Former Chef Spoke Out About Harassment While Working For Him
According to one of Diddy's former personal chefs, Cindy Rueda, she experienced sexual harassment while working for Diddy in his California home. In the suit, she claims she would be summoned to prepare and serve entrées and appetizers to Diddy and his guests during or immediately after sex. In another instance, after Sean Combs had relations, Rueda claimed he asked her while he was naked if she was physically attracted to him.
Related: Here's Why J.Cole Has Been Feuding With His Childhood Idol, P.Diddy, For Almost A Decade
Cindy Rueda began working for Diddy in January 2015 before getting hired full-time. However, she was paid less than she was supposed to for all her work. Cindy claimed she was required to work from 9 am until midnight or 2:30 am and paid only $150. Cindy also went on several trips with Diddy and his family, but received no additional pay. Diddy's reps denied the claims and called the former private chef a disgruntled employee but settled the lawsuit in 2019.
Diddy's Nanny Sued Him After She Was Fired 'For Asking For Maternity Leave'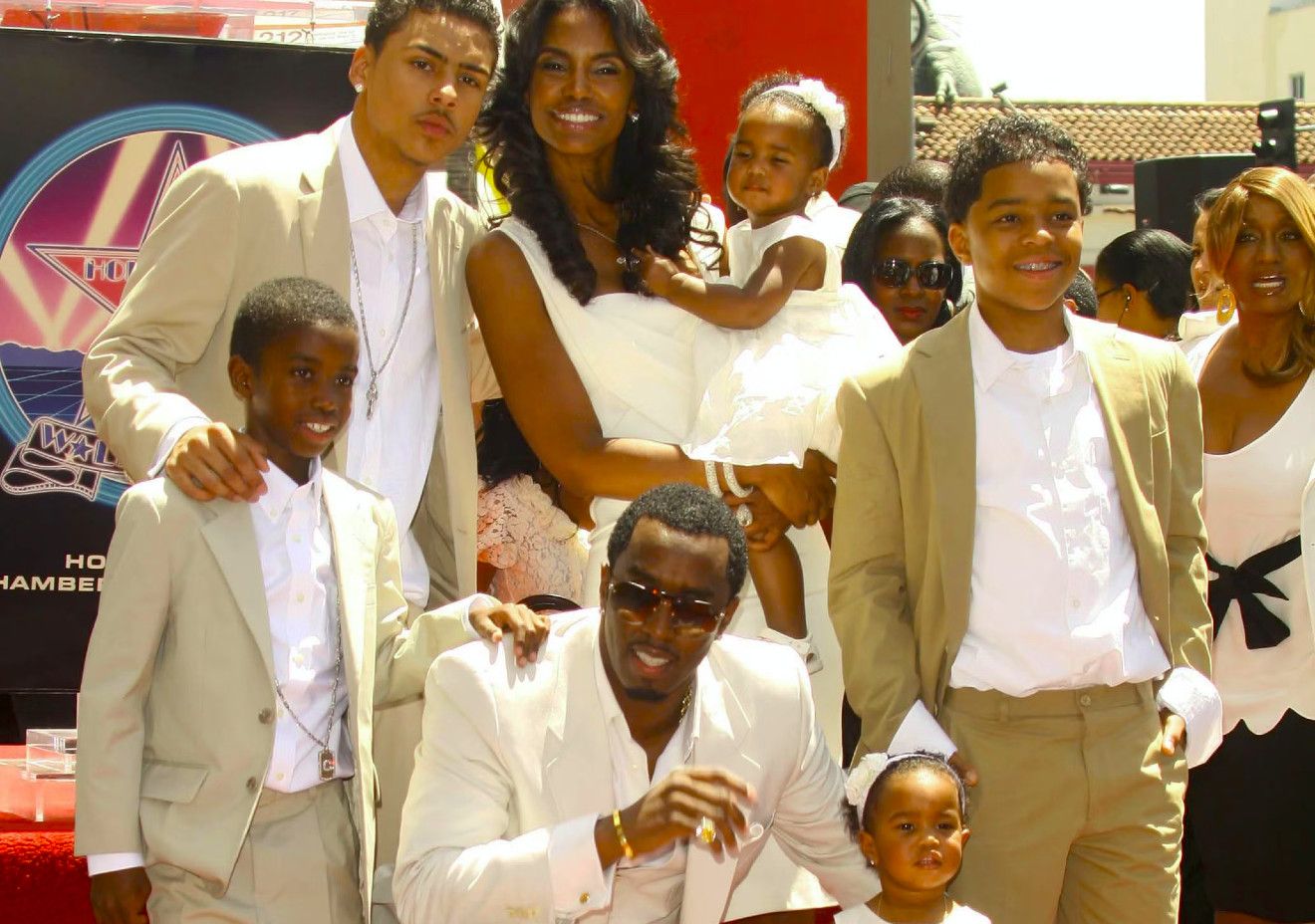 | Diddy's Children | Age as of December 6, 2023 |
| --- | --- |
| Quincy Taylor Brown | 32 years old |
| Justin Dior Combs | 29 years old |
| Christian "King" Combs | 25 years old |
| Chance Combs | 17 years old |
| D'Lila Star Combs | 16 years old |
| Jessie James Combs | 16 years old |
| Love Combs | 1 years old |
Janne Roe, Diddy's former nanny to his twin daughters, Jesse and D'Lila Combs, sued the rapper over wrongful termination. As per court documents, Roe claims she was fired in January 2021 for getting pregnant while she was unmarried, which Diddy considered a bad example for his daughters. The nanny claimed she stayed on as the twins' babysitter at Diddy's request after their mother, Kim Porter, died of Pneumonia in 2018.
Diddy was allegedly cursing and yelling after finding out Roe wanted maternity leave. He also returned his promise to pay for Roe's medical costs and provide the best dental and medical insurance for her and her son, who lived in Diddy's home. Like with many of Diddy's lawsuits, Combs' spokesperson told TMZ the legal action was an attempt by the nanny to extort him for money.
Diddy's Bad Boy Records Artists Faced Physical And Emotional Abuse While Working With Him
Diddy's artists on the record label were also mistreated while working for the star, with many of them accusing Combs of making millions off their music and refusing to sell them their publishing rights.
Diddy's Artists Have Faced Unfair Work Conditions
Bad Boy Records Artists
Machine Gun Kelly
Janelle Monae
French Montana
Ma$e
Cassie
According to XXL, the father of seven refused to sell back publishing rights to former Bad Boy rapper and friend Ma$e after he offered $2 million. Ma$e featured Diddy on some of his biggest hits, including "Feel So Good," "Been Around The World," and "Can't Nobody Hold Me Down." Despite the singles' successes, Ma$e reportedly made little off the hits, while Diddy became a billionaire off his artist's work.
"Your past business practices knowingly have continued to purposely starve your artist and been extremely unfair to the very same artist that helped you obtain that Icon Award on the iconic Bad Boy label. For example, you still have my publishing from 24 years ago, in which you gave me $20k. Which makes me never want to work with you as any artist wouldn't…This is not Black Excellence." Ma$e's catalog is reportedly worth around $25 million.
In an Instagram Live, Diddy's mother threatened Ma$e, saying, "Mess with my son," after the rapper shouted out a few of his label's most prominent rappers. Fans reacted to her comment by saying, "While she's sipping on some luxury drinks, wearing her fine ass jewels, bought with Ma$e's money. Just say thanks. That's all."
Bad Boy Records' Artists Say Working For Diddy Stunted Their Growth As Musicians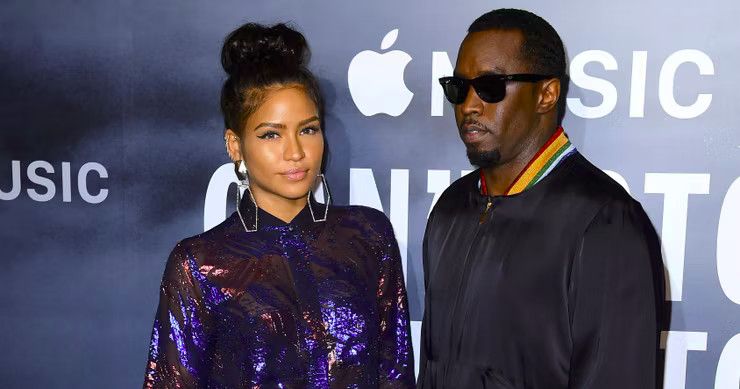 Diddy signed Cassie to his record label when she was 19, and since joining his company, she experienced horrors ranging from physical, sexual, and mental abuse from him. The singer's debut album topped the Billboard 200 charts at number 4; however, Cassie claimed in her recent lawsuit that Diddy controlled her career and who she could work with, significantly limiting her growth in the industry. The singer also claimed after they broke up in 2018, Diddy forced his way into her house in 2019 and raped her. Cassie and Diddy settled the $30 million-dollar suit the day after it was filed.
Former Bad Boy Records president Harve Pierre was also sued for grooming and sexually assaulting his assistant, adding more women to the growing list of people who have been abused while working for Diddy.
Aubrey O'Day, a member of the group Dannity Kane, who was signed to Diddy's record label after appearing on his MTV show Making the Band, has also been open about Diddy's mistreatment of his employees over the years. While on the Only Stans podcast, O'Day revealed Diddy offered her a few hundred dollars to get her publishing back. But, she had to sign a non-disclosure stating she would never publicly disparage Diddy and his mother, Janice Combs, for their treatment of her while she was a member of Danity Kane.
"I just wish that Puff would do what he's saying he's doing. I wish he would pay us what we deserved for all the work that we did. And I wish he would make right his wrongs."
Diddy has managed to get away with the alleged abuse for years because of his money and connections.
Year: 2015
Having a celebrity's child attend any school significantly boosts the institution's image and promotes the faculty's drive. However, having Diddy as a school parent became a nightmare for one of his son's football coaches. The music producer allegedly assaulted assistant coach Sal Alosi on the UCLA campus grounds after he felt they were being too hard on his son, Justin Combs, during practice.
Related: P.Diddy Made A Big Mistake With Sting, And It Cost Him $2,000 Per Day.
Diddy allegedly accosted the man in his office after practice and even swung a kettlebell, which led to his arrest in Los Angeles. Diddy faced charges included one count of battery, one count of making terrorist threats, and assault with a deadly weapon. However, none of the charges were further pursued. Sean Combs' lawyer said his client acted in self-defense and thanked the District Attorney for rejecting Felony charges.
Source: NewsFinale