Highlights
Eddie Murphy's most cherished legacy is his ten children,
Murphy has established a strict rule for his children and the entertainment industry.
Murphy's daughter Bella Zahra convinced him to let her audition for a role in his film, Coming 2 America.
With an acting career spanning decades, a multi-million-dollar net worth, and a slew of box office hits under his belt, Eddie Murphy has plenty to be proud of. However, his most cherished legacy extends beyond the silver screen – it's his ten children, five of whom he shares with his ex-wife, Nicole.
"My legacy is not my work. My legacy is my children," he shared with The Today Show's Al Roker during his promotional tour for his Coming to America sequel. "My legacy are these 10 human beings that I brought into this world."
With such evident pride, it should come as no surprise that Murphy is fiercely protective of his children, especially when it comes to the entertainment industry. Beyond shielding them from the prying eyes of the media, the acclaimed comedian has also established one strict rule to govern their entry into Tinseltown.
Have Any Of Eddie Murphy's Kids Become Actors?
Renowned comedian Eddie Murphy has journeyed light-years from his early days as a regular on NBC's iconic sketch show, SNL. With over fifty films in his repertoire and a slew of accolades under his belt, Murphy has established a filmmaking legacy that will endure for decades to come. However, for the acclaimed actor, no legacy is greater than that of his kids.
The Coming 2 America star has ten children, six daughters and four sons, ranging in age from 5 to 34. From his 13-year marriage to Nicole Mitchell, he welcomed Bria, Miles, Shayne, Zola, and Bella. Then there's Eric from his past relationship with Paulette McNeely, Christian with Tamara Hood, Angel with Mel B, and Max and Izzy with his now-fiancée, Paige Butcher.
Of the now 62-year-old's ten children, only a few have followed in their father's footsteps. The first to venture into Tinseltown was Bria, Murphy's second-born and first daughter. The now 34-year-old has appeared in multiple TV shows and films, including the 2012 sitcom Baby Daddy and the 2013 made-for-TV movie, The Start-Up.
RELATED: Do Eddie Murphy And John Landis Get Along Years After Their Explosive Fight On Coming To America?
Murphy's third child, 33-year-old Christian, also has a few acting credits to his name, including a supporting role in the 2011 indie comedy, Cougar Inc. Then there's Shayne, who appeared on Claim to Fame Season 2, and Bella, who made her film debut in Murphy's Coming 2 America.
Eddie Murphy's Kids Have To Follow One Strict Rule If They Want To Pursue Acting Careers
As is evident, Eddie Murphy has not barred any of his kids from pursuing careers in the cutthroat entertainment industry. However, he did install one very strict rule to make the experience as stress-free as possible for them.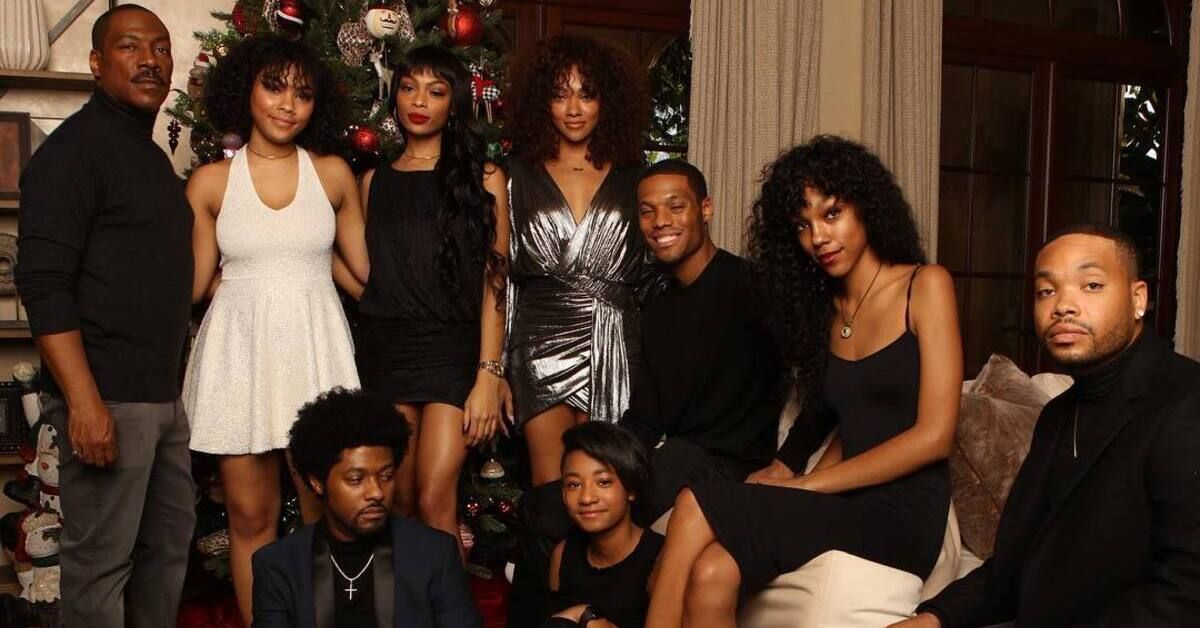 "We're not allowed to work in this industry until we're 18," Murphy's now 21-year-old daughter, Bella Zahra, revealed to Yahoo Entertainment in March 2021.
As it turns out, there's a pretty good reason why Murphy doesn't want his kids venturing into Hollywood too early. Having experienced first-hand the demanding nature of filmmaking, the acclaimed actor might not wish his kids going through similar pressures at a young age.
RELATED: Did Eddie Murphy Star In One Of His Worst Rated Films Just To Get Out Of A $15 Million Contract With Paramount
"Getting it right, and getting it right with the director, and getting it right with the writers, and having everything work together—that takes a lot of effort, you know, and it's strenuous," the now 62-year-old shared with Vanity Fair in 2020. "I had gotten to where I was just so burnt out on the process of making a movie that if I was a little boy I would start crying."
Has Eddie Murphy Ever Allowed Any Of His Kids To Start Acting Before Turning 18?
Convinced that he was acting in his kids' best interests, Murphy firmly enforced the rule, even when his daughter Bella persistently pleaded to venture into acting a tad sooner.
"I used to always ask, 'Can I be in this one?' He's like, 'Bella you have to be 18.' I was like, 'I know but like…please!?" Bella recalled during a 2021 interview with Madame Noire. "I would always ask, 'Can I please be an extra?' I just love acting so it's really fun for me. Even being an extra is awesome to me."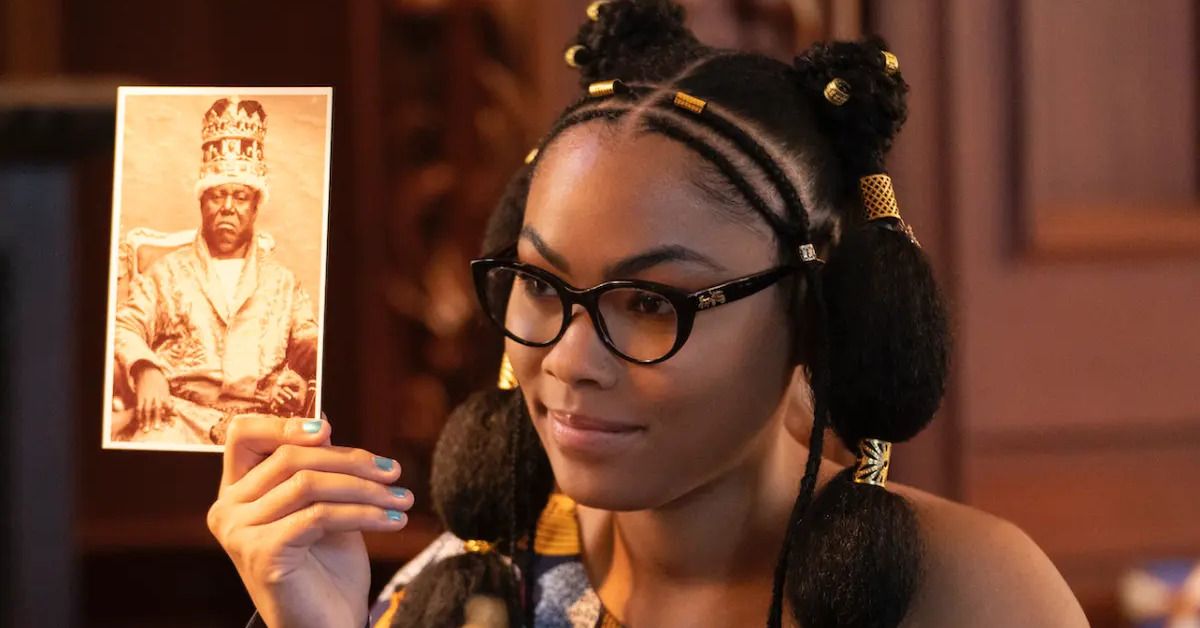 Things took an unexpected turn when the now 21-year-old Bella set her sights on a supporting role in Murphy's 2021 romantic comedy, Coming 2 America. Then 16, Bella had to jump through a few hoops to convince her dad that she was ready for her first foray into acting.
"I told her that she couldn't work until she was 18, but she started acting lessons, she was doing an acting school and stuff for maybe two years before that," Murphy recalled during a 2021 interview with Entertainment Tonight. "The role was her age, it was somebody her age, so I was like, 'Mmkay, this is your age, you can go up for this.'"
Despite getting Murphy's go-ahead, Bella Zahra couldn't simply rely on her father's fame and connections to secure the role. As it turns out, the now 21-year-old faced the same rigorous audition process as every other member of the cast, earning her place based on merit rather than her famous surname.
"She had to audition for Craig Brewer, who directed the movie," Murphy revealed to Good Morning America in 2021. "I wasn't muscling my kid into the movie. She had to really be able to deliver. Otherwise, she wouldn't have gotten the role."
RELATED: Eddie Murphy Publicly Denounced One Of His Biggest Flops After Admitting To Only Doing It For The Money
That said, Murphy did offer quite a bit of guidance and support to smooth along Bella's transformation into Omma, one of King Akeem and Queen Lisa Joffer's three daughters.
"Me and my dad do lots of acting scenes together, just for fun," Bella shared with Yahoo Entertainment in 2021. "He's a great teacher, and it's just something we enjoy doing. We also watch a bunch of movies, and I was going to acting classes."
Source: NewsFinale