Highlights
Fleetwood Mac's music has always been influenced by their complicated romantic dynamics within the band.
Stevie Nicks had a brief affair with founding member Mick Fleetwood, which inspired one of the band's best songs.
Nicks took responsibility for her actions in the affair.
Great music has and always will be inspired by great romances, broken hearts, and vengeful lovers. But few bands have channeled these sources of inspiration in the way that Fleetwood Mac has. Every album and every song, including the one that earned them over $100 million, has been influenced by the complicated romantic dynamics in their life and within the band itself.
Most Fleetwood Mac fans are well aware of the tumultuous relationship between singer/songwriter Stevie Nicks and guitarist/singer/songwriter Lindsey Buckingham. However, her brief fling with founding member Mick Fleetwood has largely flown under the radar. Yet, it also was the source of inspiration for one of the band's best songs. And one that was kind of a slap in the face to Fleetwood.
Stevie Nicks' "Storms" Was Inspired By Her Affair With Mick Fleetwood
Steve Nicks has found her way in and out of Fleetwood Mac multiple times, most notably in 1981 when she went out to focus on her successful solo career. But most music fans will always associate her with Fleetwood Mac, which she joined in 1974 with her then-lover and musical collaborator Lindsey Buckingham. But by the time they were working on their second album with Fleetwood Mac, "Rumours", their relationship was dead in the water.
The first album Stevie Nicks and Lindsay Buckingham worked on with Fleetwood Mac was the 1975 album "Fleetwood Mac"
One of the reasons why 1977's "Rumours" was so outlandishly successful was due to the fact that every member of the band was going through romantic turmoil. And most of these troubled relationships were between the band members themselves, according to Far Out Magazine.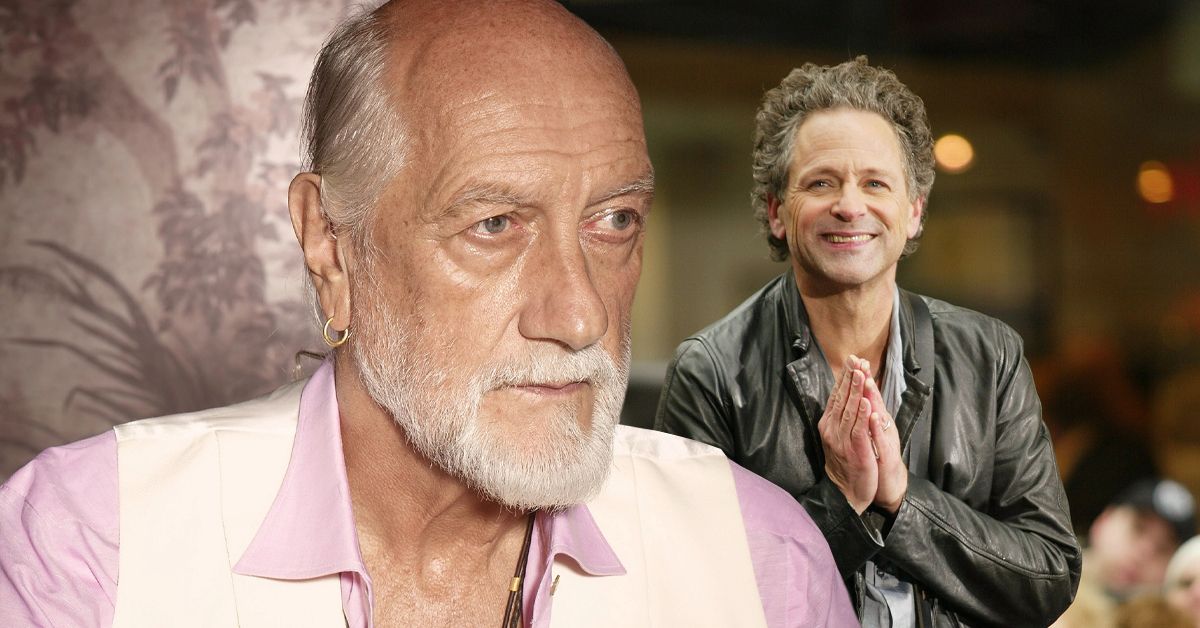 During the tour of the mega-hit album in 1977, Stevie Nicks got into a relationship with drummer and band co-founder Mick Fleetwood. While she was fresh out of a relationship with Buckingham, he was still married to Jenny Boyd, according to Far Out Magazine. Actually, they were just getting remarried after divorcing for the first of two times.
Mick Fleetwood married Jenny Boyd in 1970
Mick Fleetwood and Jenny Boyd divorced in 1976
Mick Fleetwood and Jenny Boyd got remarried in 1977
Mick Fleetwood and Jenny Boyd got divorced again in 1978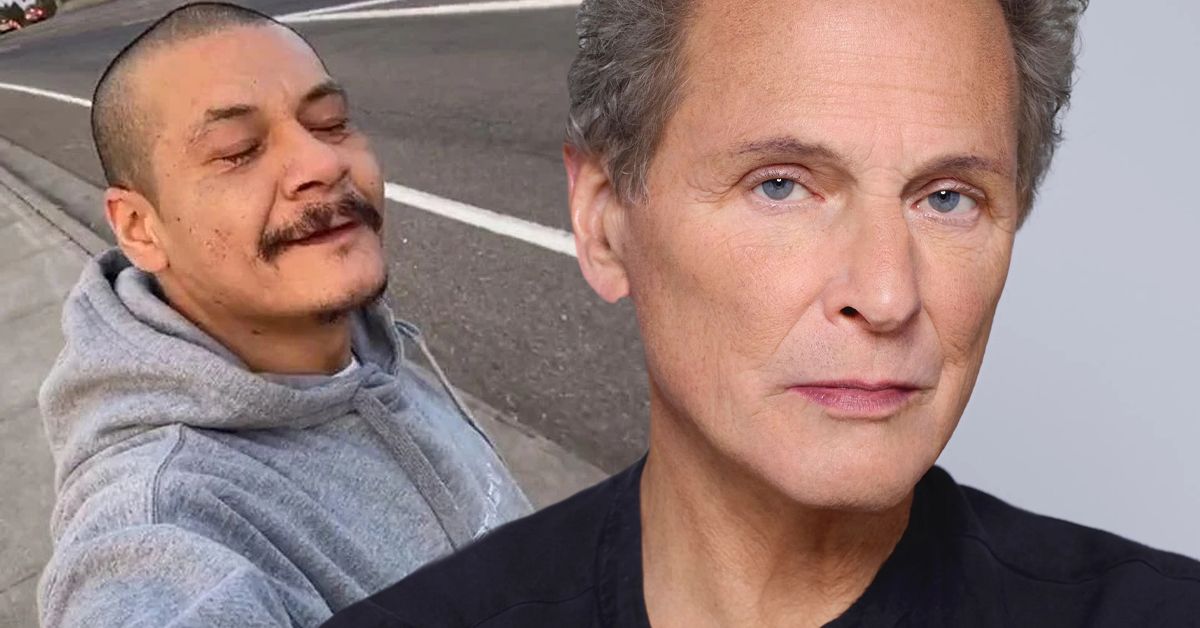 Related
That Viral "Dreams" TikTok Video Made Lindsey Buckingham Revaluate His Career After Leaving Fleetwood Mac
Fleetwood Mac band member Lindsey Buckingham felt introspective after seeing Nathan Apodaca's Oceanspray TikTok video.
Despite the fact that Boyd had also had an affair with former Fleetwood Mac band member Bob Weston, Fleetwood and Nicks's romance was certainly frowned upon. Throughout the late 1970s, Fleetwood Mac with through notable turmoil, mostly because of substance abuse and the rollercoaster of romance occurring from within the band. This resulted in Stevie Nicks' brief affair with Mick Fleetwood coming to an end.
While Nicks has said some good things about her time with Mick Fleetwood, she also called the whole thing "unwise" in her 1979 song, "Storms".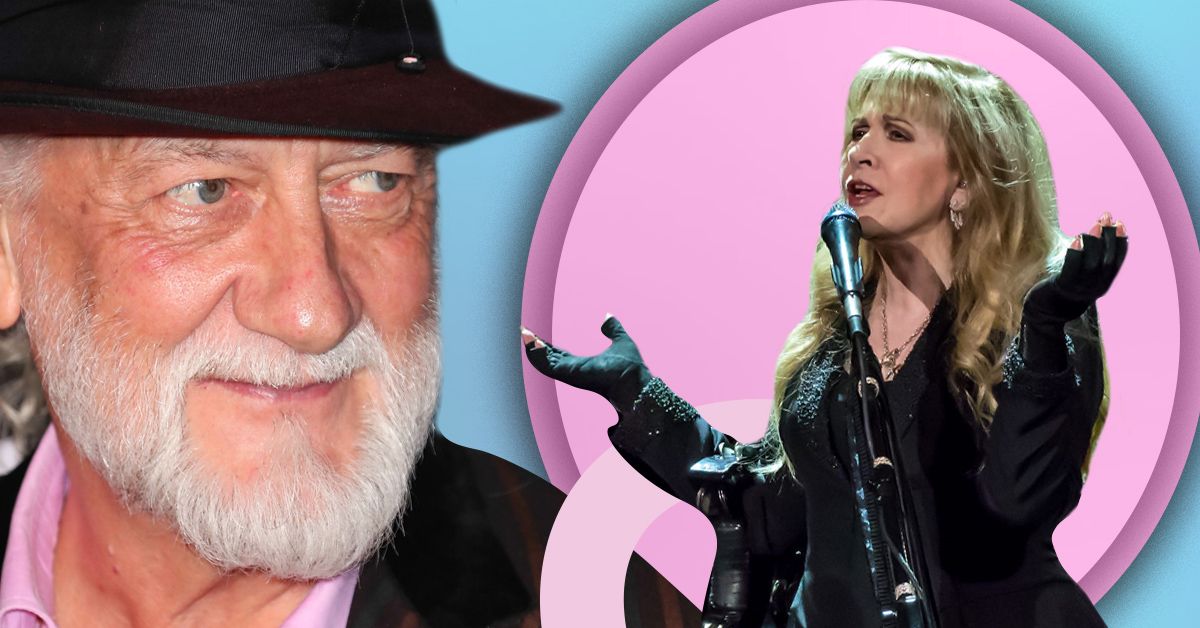 "Storms" was part of Fleetwood Mac's 1979 album "Tusk", and features a few songs that were said to be inspired by Fleetwood and Nicks' affair. However, "Storms" pretty much comes right out and addresses the whole thing. And Nicks herself did so in the liner notes of the album which read:
"Here's that song ['Storms'] in a nutshell: Don't break up other people's marriages. It will never work and will haunt you for the rest of your miserable days."
Stevie Nicks appeared to take a lot of responsibility for her actions in this statement and in the song "Storms" itself. However, while discussing the song in an interview with The Guardian, Nicks took a far more direct shot at her bandmate.
"Oh, ['Storms'] was a – excuse my language – f***-you to Mick."
In the interview with The Guardian, Stevie Nicks continued by saying, "I sat at my piano, a feminist woman, and I wrote it, to say that nothing you or anybody else can do to me can change the fact that, as the opening line goes: 'Every night that goes between / I feel a little less.'"
"Storms" isn't the only song inspired by Stevie Nicks' affair with Mick Fleetwood. "Sara" is also about infidelity, but this time it was about finding out that Fleetwood was cheating on her while the pair were having an affair. According to Cheat Cheat, Fleetwood cheated on Nicks with her friend, Sara Recor, with whom he later got married.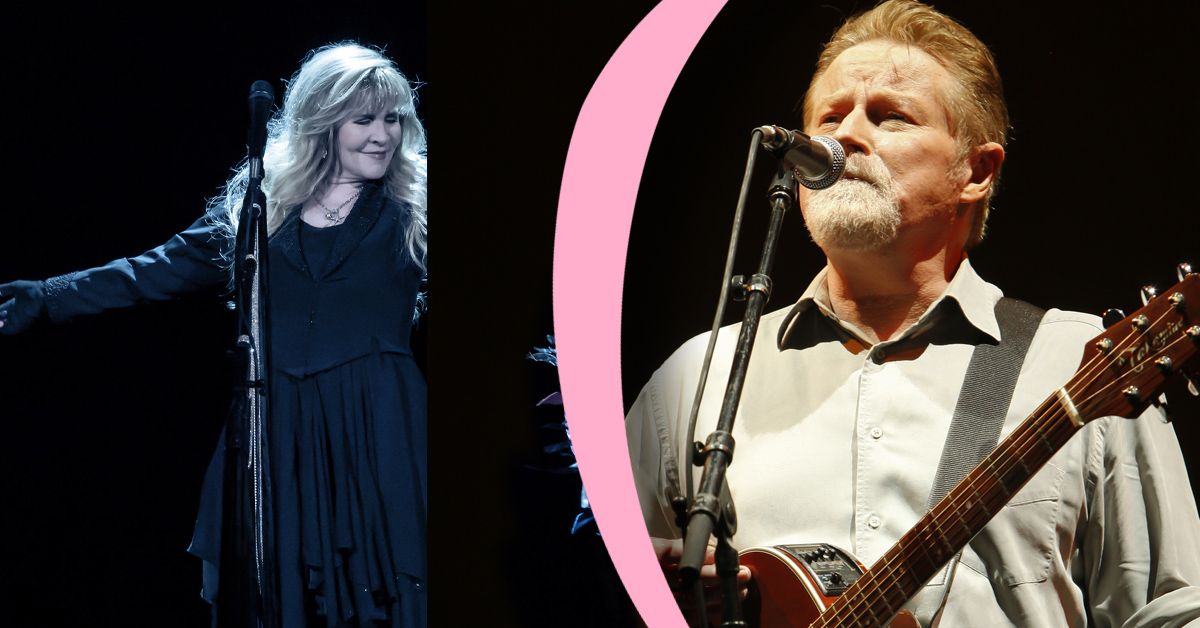 Related
Don Henley Believed This Stevie Nicks Song Was About Their Secret Unborn Child
Don Henley and Stevie Nicks had very different interpretations of one of her famous songs.
Many have claimed that "Sara" is inspired by Stevie Nicks' relationship with musician Don Henley. However, she had asserted in her liner notes that Mick Fleetwood was the source of inspiration.
"Mick was the 'great dark wing within the wings of a storm'"
What Stevie Nicks Said About Her Affair With Mick Fleetwood
There's no question that Stevie Nicks has had complicated feelings about her time dating Mick Fleetwood while he was married to Jenny Boyd. This includes claiming that substances and drinking had a lot to do with them getting together in the first place. During Oprah's Master Class, Nicks admitted the following:
"Mick and I would never have had an affair had we not had a party and all been completely drunk and messed up and coked out, and, you know, ended up being the last two people at the party."
She went on to say, "So guess what? It's not hard to figure out what happened – and what happened wasn't a good thing. It was doomed. It was a doomed thing, caused a lot of pain for everybody, led to nothing."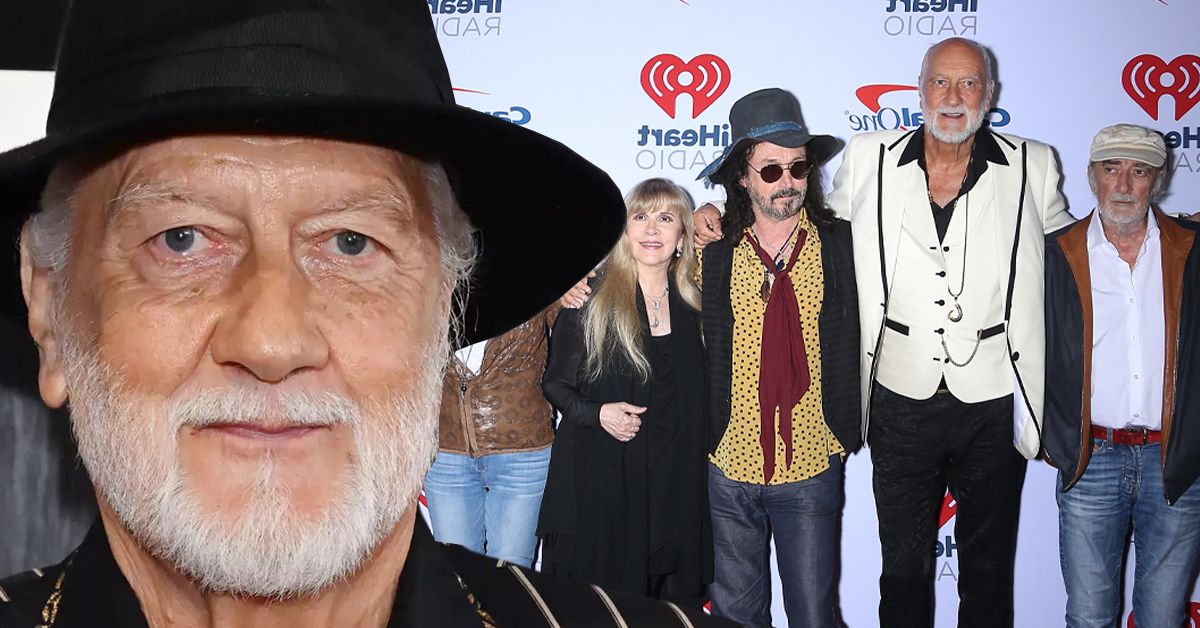 During a 2008 interview with Q Magazine, Nicks shed more light on her brief relationship with Mick Fleetwood. After a wild night of partying in Australia during the "Rumours" tour, the pair hooked up. But, according to both of them, it was about far more than just sex.
"I fell in love with Mick and I think Mick fell in love with me."
Still, Nicks claimed that she was quick to realize that their thing was a mistake.
"It had its month of glory, which was fantastic and very romantic, and then when we got back to LA it was not romantic any more, it was horrifying. It should never have happened."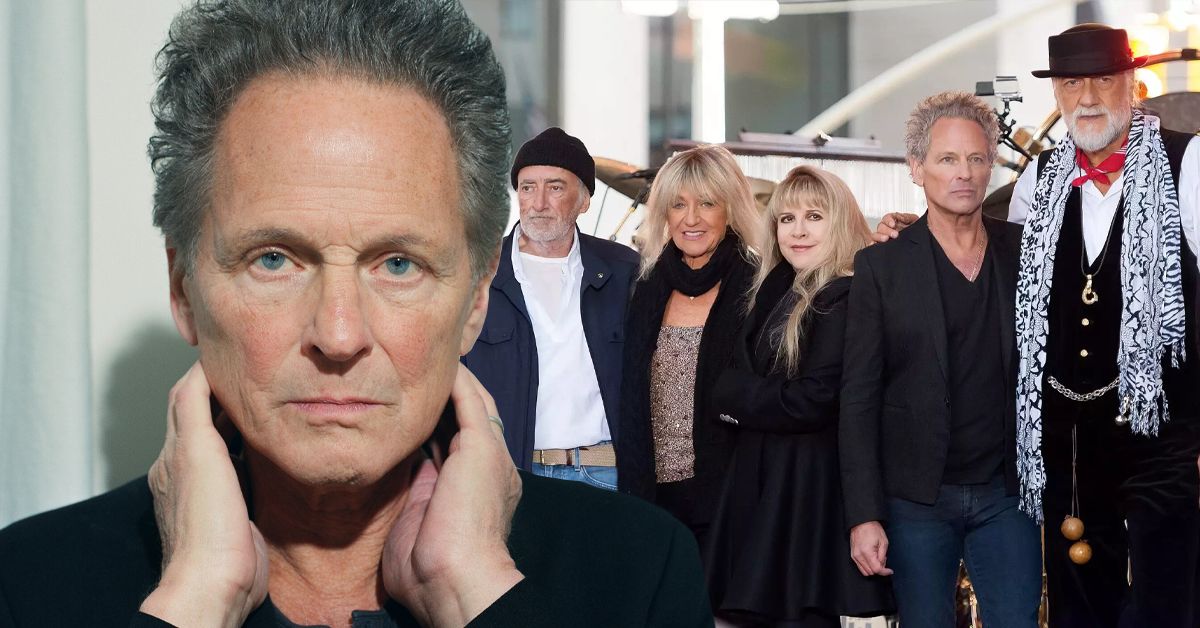 Related
Lindsey Buckingham Claimed This Fleetwood Mac Album Was A Disaster To Make
Despite creating gold, this Fleetwood Mac album presented a ton of issues for producer, vocalist, writer, and guitarist Lindsey Buckingham.
Mick Fleetwood, on the other hand, has waxed poetic about his relationship with Stevie Nicks over the years. In an interview with Play On, Fleetwood said the pair will always have a connection.
"In terms of our relationship with each other, we still have the same connection to this day; we just love each other in the true sense of the word, which transcends passion. I will take my love for her as a person to my grave, because Stevie Nicks is the kind of woman who inspires that devotion."
Source: NewsFinale