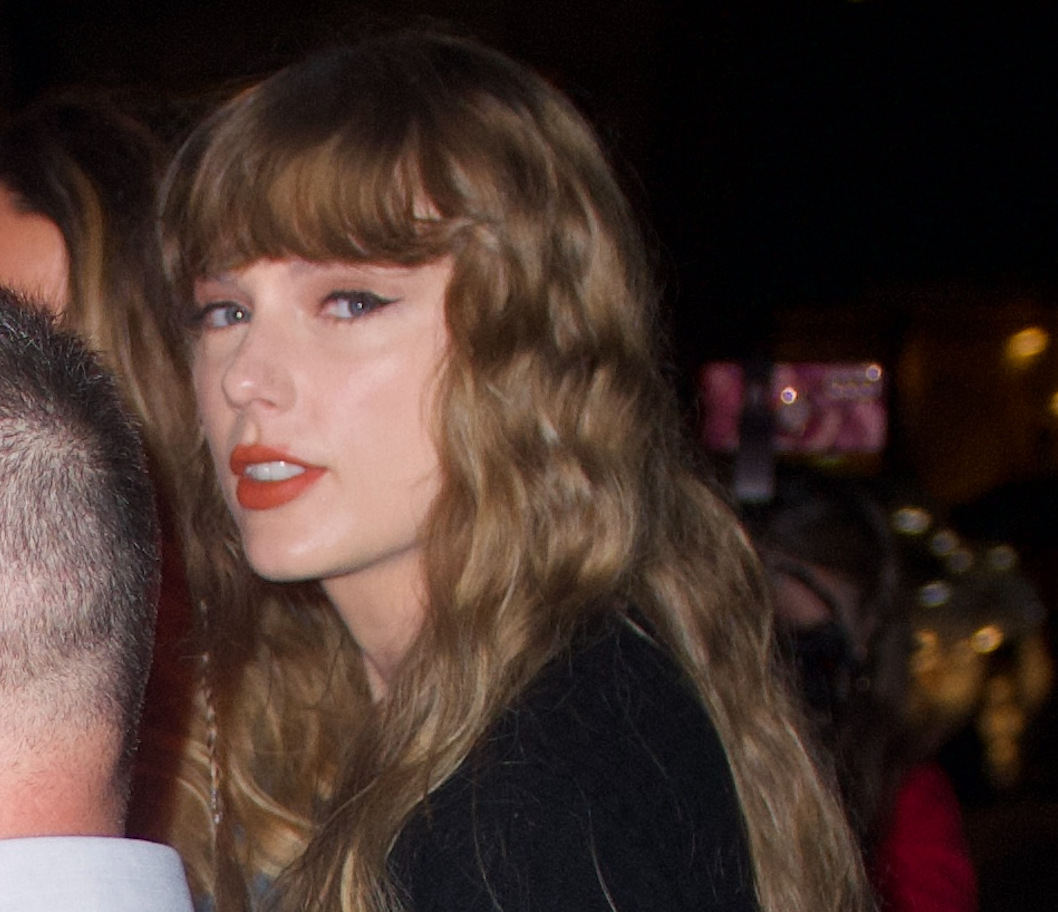 Highlights
Taylor Swift enjoys girl time with close friend Blake Lively in New York City, rocking chic ensembles and making a fashion statement.
Despite rumors about her dating NFL star Travis Kelce, Taylor hasn't been seen with him recently, according to Kelce's brother Jason.
While Jason didn't confirm or deny the dating rumors, he acknowledged that he's aware of them, leaving the possibility open for Taylor and Travis.
Taylor Swift reportedly has a new man in her like, NFL star Travis Kelce. However, that didn't stop the pop star from spending some quality time with her close friend, Blake Lively, even though Taylor is currently on her record-breaking Eras tour.
RELATED: Joe Alwyn Had Zero Patience For This Question About Taylor Swift (But He Handled It Calmly Anyway)
Taylor Swift Opted For Girl Time While Taking A Tour Break In New York
Taylor Swift, 33, and Blake Lively, 36, were seen stepping out in New York City recently, as they made a fashion statement while exiting Zero Bond restaurant on a Saturday night. Taylor opted for a chic ensemble for the girls' night, donning a stylish black buttoned cardigan paired with a pleated mini skirt. She completed her look with a pair of red heeled boots and a tan shoulder bag. She finished the look with a stack of pendant necklaces.
Blake Lively was coordinated in an open denim shirt with a patchwork lining, complemented by a printed T-shirt neatly tucked into a colorful tweed mini skirt. The actress accessorized with tartan pumps and held onto a denim Chanel quilted handbag that matched her shirt.
Swift and Lively's recent rendezvous follows their previous get-together last week, coinciding with New York Fashion Week.
During the earlier outing, the two stars were in the company of other notable figures such as Gigi Hadid, Zoë Kravitz, Channing Tatum, and Lively's spouse, Ryan Reynolds. Together, they enjoyed an evening at the renowned Italian eatery, Emilio's Ballato.
Travis Kelce's Brother Addressed If The Traylor Swift Rumors Are True
Taylor has been taking a brief break from her touring schedule to make various appearances in New York, but she hasn't recently been seen with her rumored flame, Travis Kelce, despite rumors floating about the two. However, Travis' brother, Jason Kelce, recently addressed the dating rumors, though he wasn't keen to share many details of his younger brother's alleged romance.
After the Philadelphia Eagles secured a victory over the Minnesota Vikings in Philadelphia on Thursday, September 14, Philadelphia Eagles center Jason Kelce, who happens to be the older brother of Travis Kelce, joined his quarterback, Jalen Hurts, on the Amazon Prime postgame set to engage in some sports discussions.
However, early in their conversation, Hall-of-Famer Tony Gonzalez changed the topic, shifting the focus to Jason's brother's romantic life and diving directly into the recent dating rumors.
RELATED: A Taylor Swift Fan Had A Nightmare Experience At Her Concert, But The Artist Ensured Her Security Was Kicked Out Of The Building Mid-Concert
"I have a 15-year-old daughter," Gonzalez said. "And she's a big fan of a certain pop star. And you have a family member… a brother, I think, and I've been hearing rumors that there's maybe some stuff. Can you comment?"
To this, Jason replied, "I've seen these rumors. I cannot comment."
While he refrained from confirming any romantic involvement between his brother and Swift, he also didn't completely dismiss the possibility.
Taylor and Travis were first linked in July, when the Kansas City Chiefs tight end admitted he tried to give Taylor his number at one of her Eras performance, but had no luck. However, it was reported earlier this month at Taylor and Travis ended up connecting and have been hanging out recently, following her split from controversial singer Matty Healy earlier this year.
Source: NewsFinale