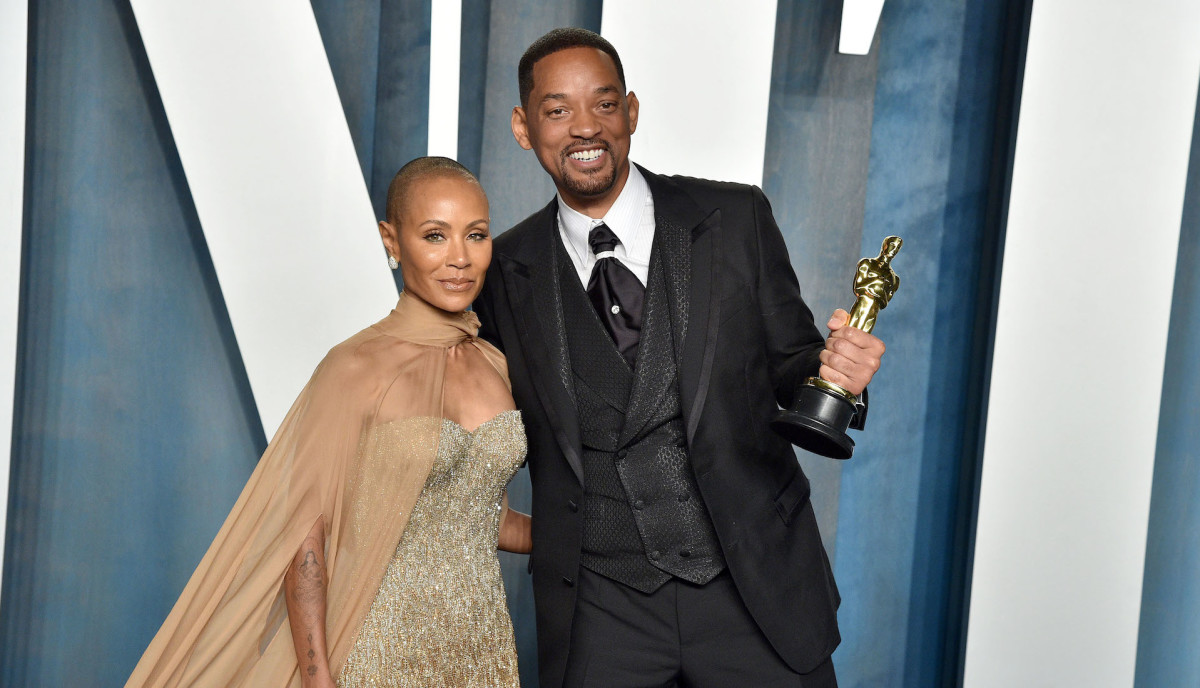 Saturday marked Will Smith and Jada Pinkett Smith's first appearance out in public since the King Richard actor slapped Chris Rock during the 94th Academy Awards ceremony.
TMZ captured Will and Jada as they stopped for a bite to eat at Nobu in Malibu. According to the outlet, the couple looked relaxed and happy.
The news arrives a few weeks after Will took to social media to discuss the slap heard around the world for the first time since sharing his initial apology statement back in March.
"Um, I was fogged out by that point," he said about the slap. "It's all fuzzy. I've reached out to Chris and the message that came back is that he's not ready to talk and when he is, he will reach out. So I will say to you, Chris, I apologize to you. My behavior was unacceptable and I'm here whenever you're ready to talk."
Will added, "There is no part of me that thinks that was the right way to behave in that moment. There's no part of me that thinks that's the optimal way to handle a feeling of disrespect, or insults."
Smith went on to apologize to Rock's mom and family (including Tony Rock), saying he didn't realize "how many people got hurt" by the moment.
Watch Will's full apology below.
Read More: World News | Entertainment News | Celeb News

CX