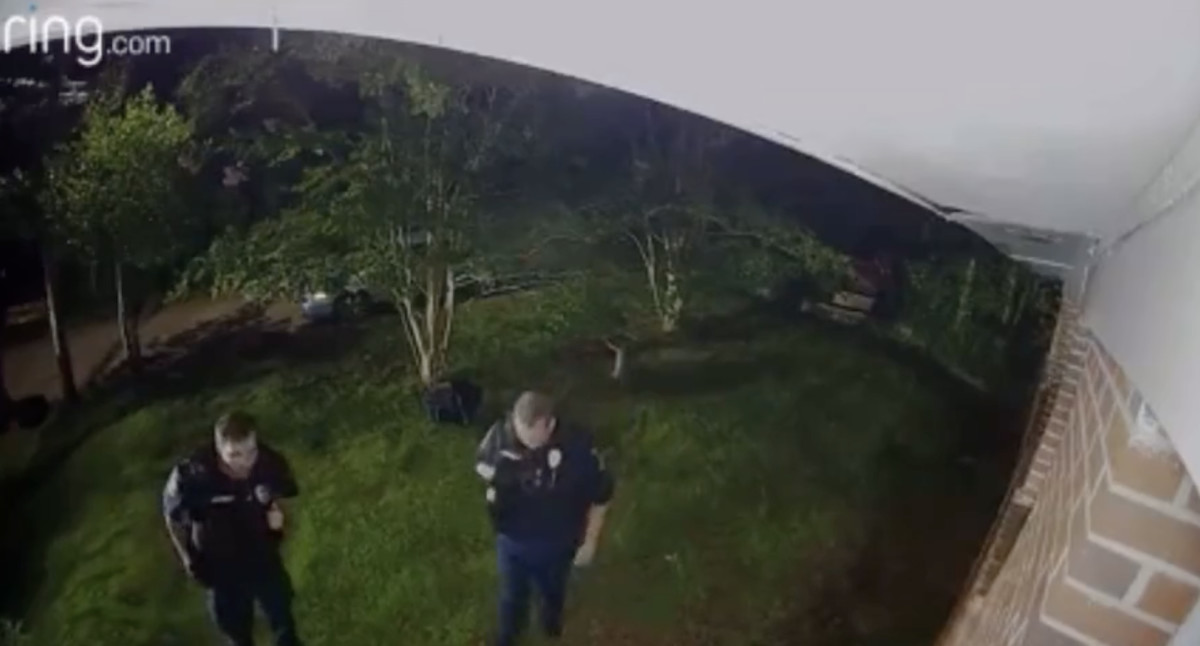 A video of a Georgia police officer saying the N-word has been making the rounds online, and now that cop and four others have been placed on administrative leave.
The Ledger-Enquirer reports that the West Point, Georgia officers arrived at a suspect's mother's house to serve a warrant. However, no one was home.

Instead, one of the cops dismantled the home's security camera and threw it in the bushes, which is when he uttered the racial slur, not realizing that there was a second camera above him.
The officer has since been identified as Donald Bramblett. The others involved in the incident are Officer Dylan Harmon, Officer Zachary Heyboer, Sgt. William Osteen, and Detective Elizabeth Wegienka. An investigation has also been launched by the GBI.
The homeowner, Tomeshia Madden, ultimately shared footage of the Aug. 7 incident on Facebook. "He took my camera off my porch & threw it in the bushes! Can someone explain to me why he would do this…?" she wrote alongside the video. Madden subsequently filed a complaint with the police department.
"The actions of the members of the West Point Police Department depicted in the video are unacceptable," Madden's attorney, Wendell Major said. "On behalf of the family, we intend to get answers and request prayers for the just resolution to this cancer within our criminal justice system. Furthermore, families have a right to expect the police to help keep their children safe and will put that safety above all else."
Read More: World News | Entertainment News | Celeb News