The field conditions at Super Bowl LVII were among the key talking points following the Kansas City Chiefs' 38-35 win over the Philadelphia Eagles and were still in the spotlight nearly five months later.
According to Pro Football Talk, the field conditions at State Farm Stadium were a topic of conversation among team owners and the NFL is putting the blame on the players for not wearing the right cleats even as the Eagles reportedly changed their footwear at halftime.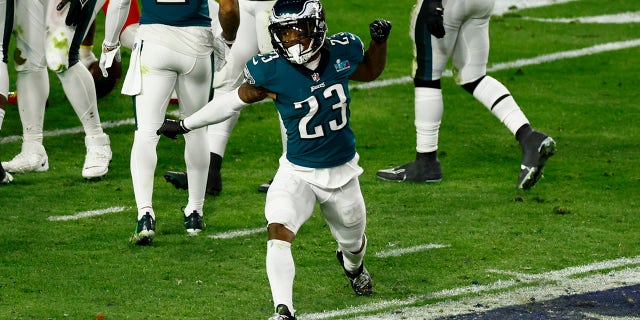 Eagles cornerback Darius Slay and Detroit Lions safety C.J. Gardner-Johnson, who was with the Eagles last season, both remarked on the report. While Slay tweeted that there must have been nothing else to talk about with training camp nearing its start, Gardner-Johnson wanted to re-play the Super Bowl and vowed that Philadelphia's defensive line would have destroyed the Chiefs' offensive line.
However, Orlando Brown Jr. put a stop to that real quick.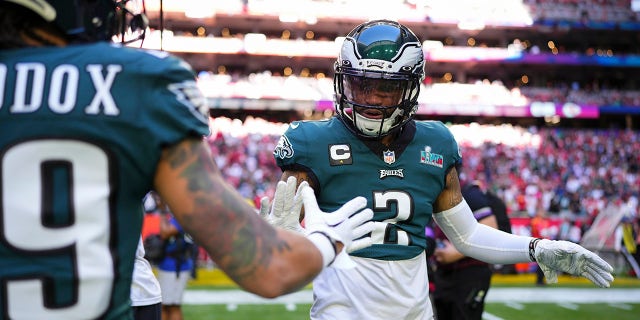 DAMAR HAMLIN HELPS TEACH YANKEES CPR CLASS SIX MONTHS AFTER ON-FIELD CARDIAC ARREST
Brown was on the Chiefs' offensive line for the Super Bowl – before he bolted for the Cincinnati Bengals in the offseason. He broke it down for the former Eagles defensive back.
"We talking about grass on the biggest stage…Y'all rush plan was to win with games when rushing 4 with a mix of man and zone thinking that s— was getting home," he wrote on Twitter. "On top of that y'all rushed 5 with Cov 1 and a splash of 3!! Let's not act like the field helped me stop a bull rush, I gotta get cleats in the ground to stop it. If anything it helped y'all!!"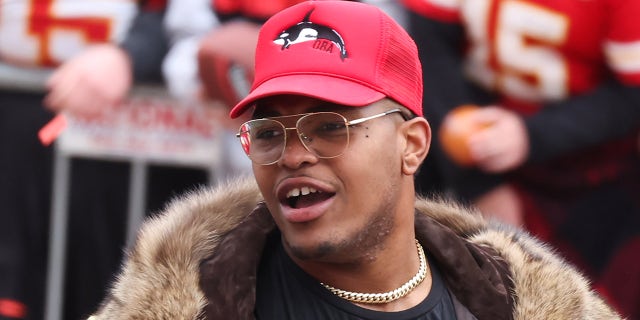 George Toma has been involved in Super Bowl field preparations for decades, and he shared his theory in February on what may have caused problems at State Farm Stadium. He told ESPN at the time he believed the grass was overwatered.
Whatever the issue was, it clearly was a factor in the game.
Read More: World News | Entertainment News | Celeb News