New York Yankees GM Brian Cashman didn't dance around his feelings for the 2023 season. 
"It's been a disaster," he told reporters, via SNY.tv, on Wednesday while his team is mired in a nine-game losing streak, the longest the franchise has experienced since 1982. 
"It's definitely a shock. Certainly, I don't think anybody on our side of the fence, from our player group, from our coaches, from our manager, or even outside the organization, would've predicted this."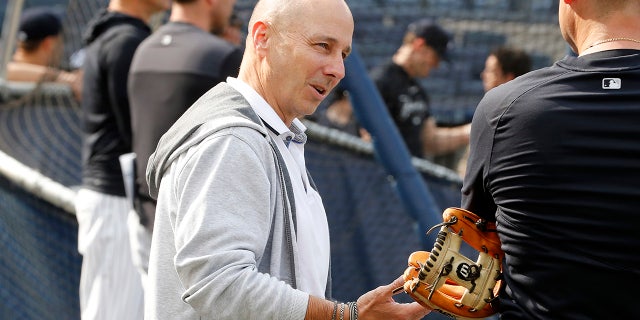 The Yankees entered play against the Washington Nationals on Wednesday with a 60-65 record, sitting in dead last place in the AL East — the division they won last year with a 99-63 record. And FanGraphs officially had them with a 0.0% chance to win the World Series this year, as their playoff hopes are all but mathematically non-existent.
Simply put, the Yankees, a team many believed would at least receive a postseason berth in the American League this season with the second-largest payroll in MLB only smaller than the New York Mets, have been one of the league's biggest failures. 
Cashman said he is seeing the "fight" and "care" from the players in terms of their effort when they are on the field, but sports is a results-oriented business. No matter the effort, the record says it all. 
YANKEES LOSE NINE STRAIGHT GAMES FOR FIRST TIME SINCE 1982
Yankee fans haven't gone without playoff baseball since 2016, so the outrage has been large, especially on social media. When debates begin about what's gone wrong with the team, most of the fingers point at roster construction, which is Cashman's department.
Cashman was asked about his thoughts on those pointing the finger at him.
"They want us to win. They're invested in this franchise," he said of the fans. "They're invested in our team and they're disappointed. Certainly, I hear them loud and clear. We're disappointed, too."
The biggest issue in terms of production for the Yankees this season has been a lack of offensive production. The Yankees entered Wednesday with a minus-28 run differential, a number that ultimately speaks to poor performance when it's their turn to hit.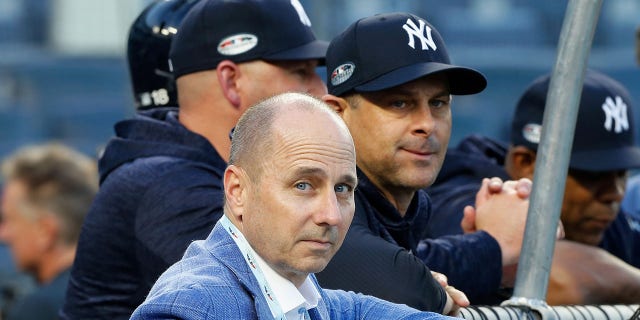 Cashman said the lack of success there "falls into different buckets," meaning roster construction is one, injuries another, and so on. 
The toe injury to the 2022 AL MVP Aaron Judge during the first half of the season didn't help matters whatsoever. Last season was proof that the Yankees go as Judge goes at the plate, and with him out, other players like Anthony Rizzo, Giancarlo Stanton and DJ LeMahieu were unable to step up. 
"It's a depleted roster right now in some areas," Cashman admitted. 
EX-YANKEES PROSPECT SAYS THERE IS 'NO BASEBALL BEING TAUGHT' IN ORGANIZATION
Anger is certainly palpable for fans, but they seem to be looking toward the future more and more as the regular season comes to an end. Does this season become a one-off for the Yankees, or will this continue moving forward? 
Cashman admitted that team owner Hal Steinbrenner "definitely wants answers" on what went wrong this season — a sign that things needs to change. 
"He wants us to look at all aspects of our operation, and he also wants us to win our game tonight. We meet with Hal, he's very involved. He was just up here Friday. He met with me and Boonie as he always does when he comes up.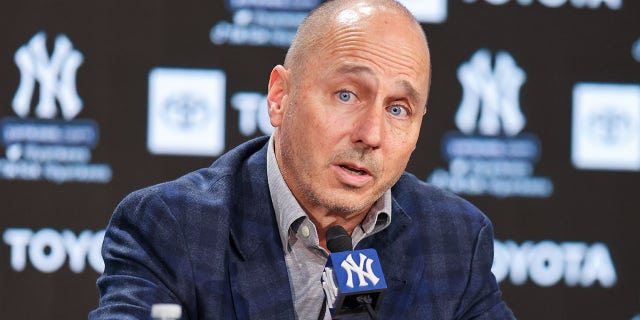 "He asks a lot of questions, and then he'll engage our players, too. He obviously has great relationships with the leadership in there. So try to unpack and understand what's transpired."
The Yankees and Cashman agreed to a four-year contract for him to remain as the team's general manager through the 2026 season. The 2023 season marked his 26th in the position. 
Read More: World News | Entertainment News | Celeb News