A German man who was reportedly friends with the only suspect in missing British toddler Madeleine McCann's disappearance spoke out for the first time this week to a German newspaper.
The man identified only as Helge B. told BILD in an interview that Christian Brueckner, 45, had accidentally confessed to kidnapping Madeleine years ago while they were talking over drinks.
During their conversation, the topic of her disappearance came up, and Helge told Brueckner, "I don't understand how the little one could have disappeared without a trace."
"Christian had drunk two or three beers and then said, 'She didn't scream,'" Helge told the newspaper.
MADELEINE MCCANN SEARCH IN PORTUGAL OVER, ITEMS COLLECTED FOR TESTING: POLICE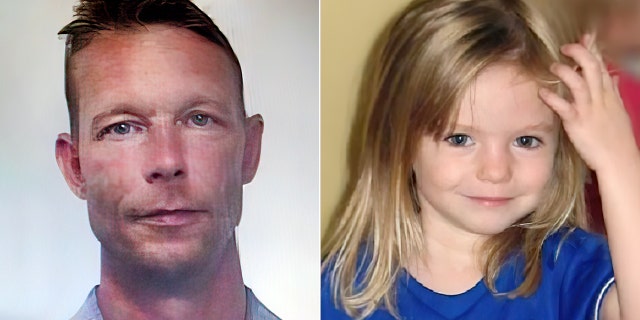 Helge recalled thinking that if Brueckner knew that fact, "he has something to do with" Madeleine's disappearance.
She was abducted from a ground-floor apartment while on a family vacation in Praia da Luz, Portugal on May 3, 2007, when she was three years old.
MADELEINE MCCANN'S PARENTS RELEASE VIDEO ON MISSING DAUGHTER'S 20TH BIRTHDAY
In 2020, German authorities named Brueckner as a suspect in the toddler's disappearance. Brueckner continues to deny his involvement in the case.
Brueckner spent many years in Portugal, including in Praia da Luz, around the time of Madeleine's disappearance.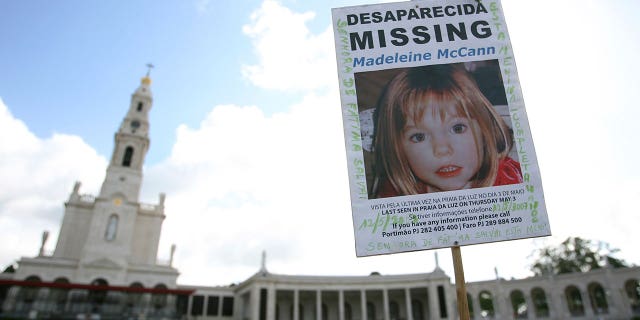 Helge said that his first impression of Brueckner was that he was a "nice," "personable, sociable" man, according to BILD. 
The witness claimed that after he heard of Brueckner's arrest in a different case, he and a friend ransacked his apartment, apparently in search of diesel fuel they knew he kept at home. During the apparent burglary, Helge came across Brueckner's videos, which he alleged depicted the suspect sexually assaulting an elderly woman who spoke English, and a teenage girl of about 13 or 14 years old.
MADELEINE MCCANN SEARCH RESUMES IN PORTUGAL 16 YEARS AFTER BRITISH TODDLER'S DISAPPEARANCE
Brueckner was charged in 2022 for sex crimes against children that German authorities allege he committed in Portugal between 2000 and 2017, and he is currently serving time for raping an American woman in 2005.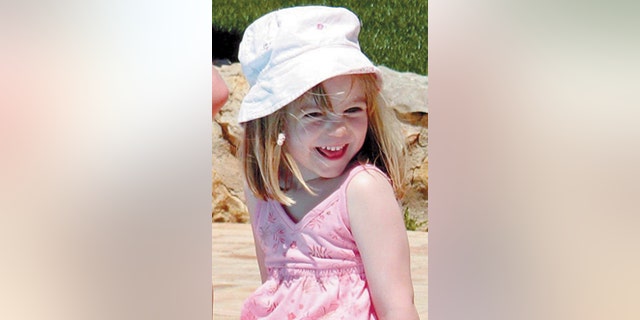 Helge told BILD that he had lost the videos from Brueckner's apartment but has provided testimony to Scotland Yard, headquarters of the Metropolitan Police in London, detailing what is depicted in them.
As for Madeleine's disappearance, Helge said he believes it was a burglary gone wrong.
MISSING MADELEINE MCCANN'S PARENTS 'AWAIT A BREAKTHROUGH' IN TODDLER'S KIDNAPPING
"Of course, Christian is considered innocent until proven otherwise. My theory is that he was planning a burglary," Helge told BILD. "That it went wrong and he found the kids in the apartment. And then he took Maddie with him. It probably wasn't planned at all."
"I think he kidnapped her. I don't know if he ended up killing her," he added.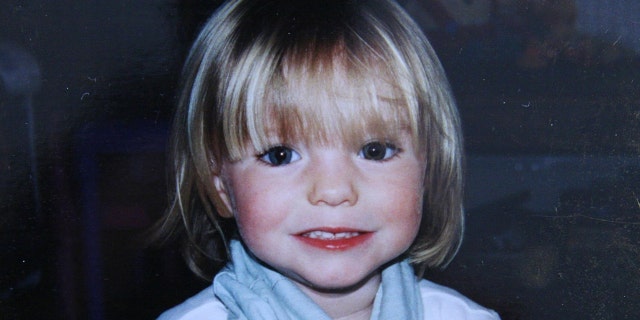 Helge went on to tell BILD that stealing the videos from Brueckner's apartment was "the biggest mistake" of his life.
"I would have preferred not to know anything about it," he told BILD. " . . . I'm not doing well. I've gained weight, I have phases when I go crazy, I don't sleep at night."
The witness says federal German police, otherwise known as Bundeskriminalamt (BKA), have offered him protection and helped him stay in hiding.
BKA told Fox News Digital in a statement that it "does not comment on ongoing investigations or personal data" and referred Fox News Digital to the public prosecutor's office in Braunschweig, Germany, which did not immediately respond to a request for comment.
The Associated Press contributed to this report.
Read More: World News | Entertainment News | Celeb News