This week will mark 500 days of war in Ukraine. An incredible milestone…. for those of us who have been following the battle with Russia from the beginning, but much more significantly, of course, for those who have lived through it in Ukraine… some just barely.
A new poll is just out which explains how deep and searing this war is for the people here. It found that 80% of Ukrainians had either a family member or a friend killed or injured as a result of this war.
We found the truth of that statistic in the center of Kyiv. It was our last shoot of the current trip to Ukraine. And maybe the most moving.  
REPORTER'S NOTEBOOK: 'ONE STEP CLOSER TO VICTORY' AS UKRAINE COUNTEROFFENSIVE GETS UNDERWAY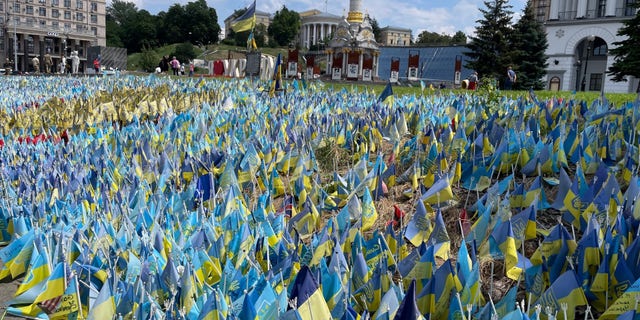 One public area has been turned into a field of small yellow and blue Ukrainian flags. Each with a name and message written on it. Each representing a death from this war. Loved ones come to leave their thoughts and remembrances.  
One man was there with his young daughter. Planting a flag for a dead soldier the man had been with in combat, in the tough fight around the eastern town of Bakhmut.
"He was my best friend," he told us, "I feel like I've lost my very heart."
Two women… sisters… were there with double pain. One had lost her husband in the war. Both had a lost a brother.
In tears, one told us, with a clear message for Vladimir Putin, "This is very unfair because all the world can't defeat one man and we are suffering for that."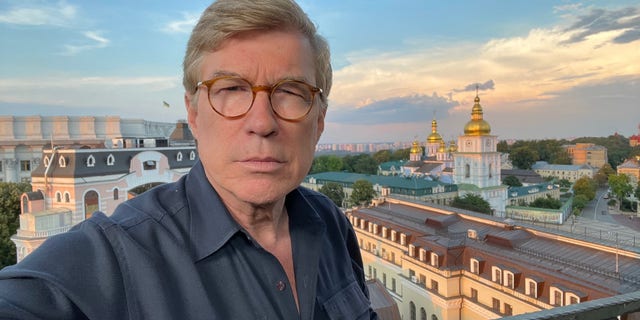 No trips to Ukraine are easy. Or uneventful. This one started with the Russians blasting a hole in a critical hydroelectric dam in the southern part of the country. Flooding an entire region with a gushing toxic torrent. Leaving death and destruction in its wake.
REPORTER'S NOTEBOOK: UKRAINE WAR ONE YEAR ON, HUMAN TRAGEDIES AND TRIUMPHS
Officials we spoke with likened it to nothing short of the Chernobyl nuclear disaster… just without the radiation.
And this trip ended with the fallout still being felt from the failed armed uprising – some called it an attempted coup – of the Wagner mercenary group, against the military leadership of Russia. For about 24 hours we reported on, and many watched, as the biggest nuclear power in the world teetered on the brink of chaos.
It was averted and Vladimir Putin is still, for the moment at least, picking up the pieces. 
Officials here in Kyiv we spoke with regretted the mutiny didn't last long enough for them to really take advantage of it. But still saw it as a sign of Putin's slipping grip.
And in between those two huge events, we tracked the slow and grudging start of what's now called the "summer" counteroffensive of Ukraine against Russia.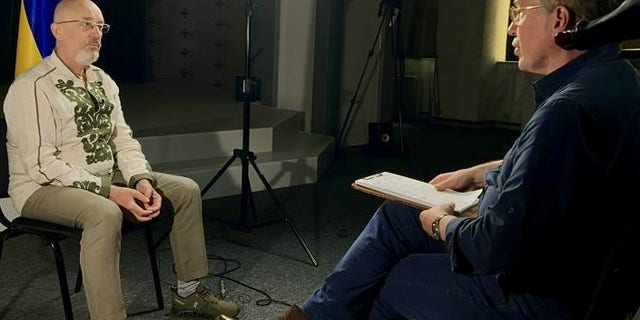 After a few weeks of halting progress, we asked Ukraine's defense minister, Oleksii Resnikov, if this was the U.S. and Western-armed "blitzkrieg" that had been much anticipated.
"No, no, no, no!" he shouted back at me. But did promise results when the time was right. 
From our perspective, Ukraine faces two big problems right now. First, with all the gear that the West has given it, it still doesn't have total command of the skies. And that allows Russian planes, helicopters and drones to pick off the armor.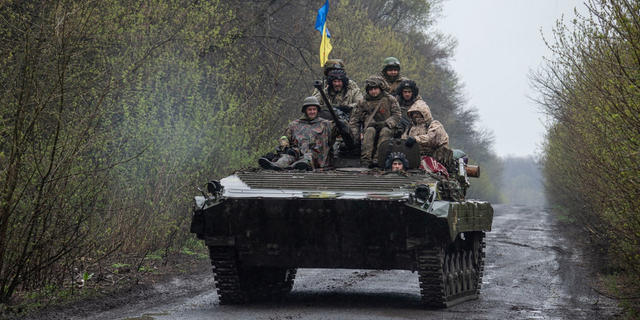 Secondly, Russia has had months to dig in, set mines, arrange traps, aimed to block any Ukrainian advance. Even if an army is moving on its own occupied land, it still needs more troops to get ahead
And the clock is ticking. There's a big NATO summit in Lithuania next week. Ukrainian President Volodymyr Zelenskyy desperately wanted to have something to show to his Western allies. He might go empty-handed.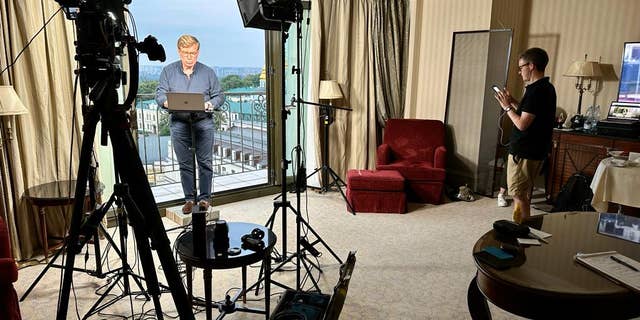 And incredibly, as we sweat through long hot summer days in Kyiv, the folks here are already worrying about when the bad cold weather and soggy ground of late fall and early winter will set in, some four months from now. Slowing their efforts.
The other thing Ukraine has to deal with. Its foe Russia doesn't play by the "rules." Pounding away at civilian targets. The most vivid of this trip was a missile strike on a pizza restaurant in the eastern town of Kramatorsk. Thirteen people killed. Over 60 injured.  
REPORTER'S NOTEBOOK: LEAVING UKRAINE AFTER THE 'BEST AND WORST OF TIMES'
Among those hurt, an American from upstate New York, 24 year-old Cris Zeledon. He was here delivering humanitarian medical supplies from the States to soldiers on the front line. Now he's in a hospital in Kyiv with serious wounds.
And so the war goes on. Officials are always happy to speak with us. You get the sense that they know if support in the U.S. and the world slips, they will be stuck. As brave and courageous and determined as the Ukrainian soldiers and people are… they can't do this alone.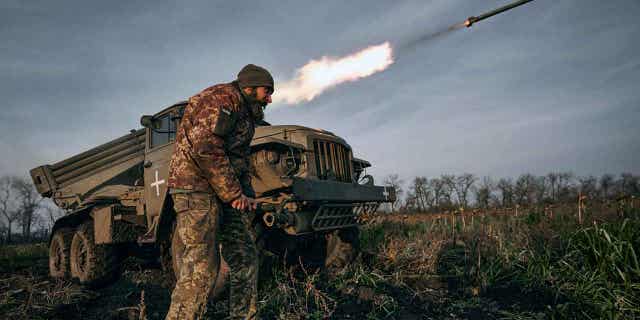 But they will, if they have to. After nearly 500 days of war, no one yet is talking here of compromise, of giving Putin an extra chunk of their land to appease him, of settling for being almost a vassal state of an undemocratic, nuclear-armed neighbor.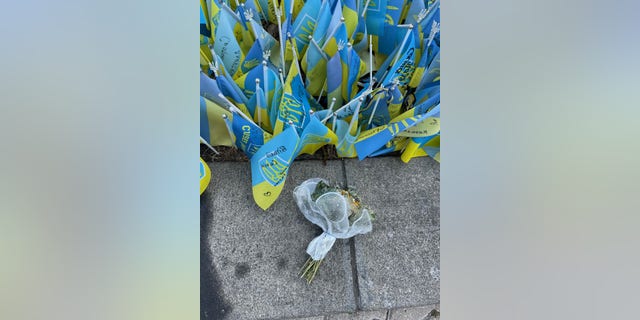 Back to that flag memorial in Kyiv. There was a young woman. The war had made her old beyond her years. Her eyes welled up when she told us her husband had been badly injured in fighting around the southern city of Mariupol. He was treated in a hospital for six months. He lost two comrades in the fight.
I asked her if she wished the war against Russia would be over. To which she replied, "Yes, but I understand we can't be free until they're gone."
From the top officials we spoke with… to young kids on the street we chatted with… there is no going back.  
Everyone here is hoping for… praying for… the next big surprise in their favor. More to come.


Read More: World News | Entertainment News | Celeb News