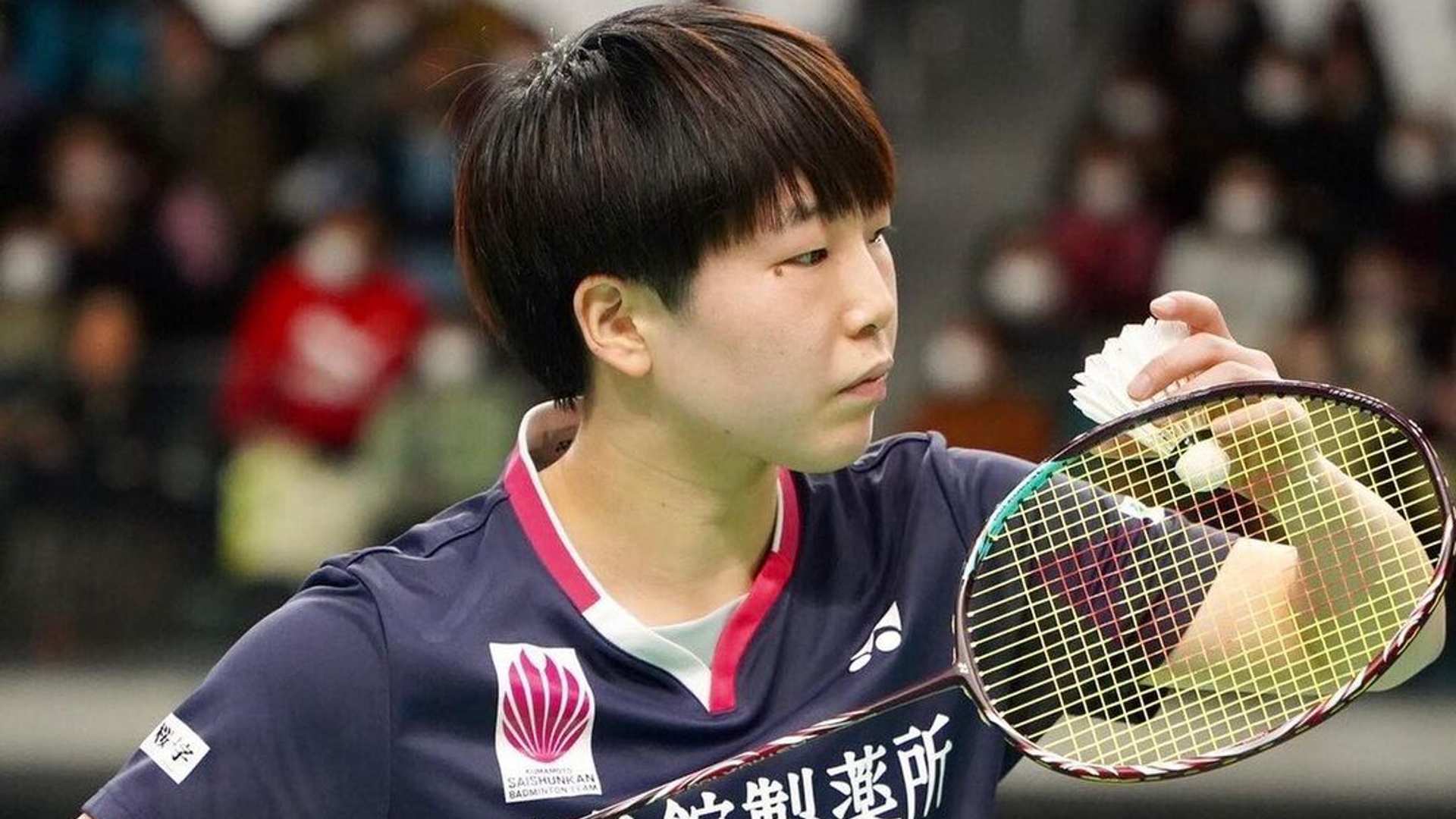 Akane Yamaguchi is one of the world-class badminton players who has taken the sporting world by storm. Yamaguchi took to the courts at just the young age of 16. The Japanese sensation began her professional journey at the Osaka International Challenge in 2012 and gradually made her place among the world's finest athletes. Born into a nation with an established badminton legacy, Japan, she etched her name into its illustrious history. In her teens, she went on to win numerous titles, including the World Junior Championships in 2013 and 2014, the Asian Junior Championships in 2014, and the Asian Championships in 2019.
Yamaguchi's contribution to the national team is nothing short of remarkable. Not only did she play a pivotal role in Japan's victories at the Asia Team Championships in 2017, 2018, and 2020, but she also broke a 37-year drought by helping Japan secure the prestigious Uber Cup in 2018. She managed to accomplish all this besides conquering her individual pursuits, such as her wins in the Super Series and Super 1000 titles, which are among the most respected tournaments in the badminton world.
At the Rio Olympics 2016, Yamaguchi was eliminated in the quarter-finals by sixth seed and compatriot Nozomi Okuhara. However, she subsequently achieved a spectacular comeback in subsequent tournaments. Among her recent triumphs are her two consecutive World Championships in 2021 and 2022. This resulted in her entering the history books as the first Japanese women's singles player to successfully defend her title at the World Championships.
Financially, Yamaguchi's prowess on the court has paid off well in terms of monetary accomplishments. In one of the years, she became the highest-paid player, collecting a whopping US$261,363 from 15 tournaments. Although Yamaguchi has not been able to capture the Olympic medal yet in her list of long accomplishments, she is considered one of the greatest female badminton players of all time in the history of the sport.
Akane Yamaguchi's Net worth
According to reports, Yamaguchi is one of the richest badminton players right now in the world. The net worth of Japanese shuttler Akane Yamaguchi is estimated to be over $5 million dollars. However, the exact amount is not known.
Akane Yamaguchi's Salary
The salary of Japanese shuttler Akane Yamaguchi is not known. We will update you with details regarding her salary once it is available.
Akane Yamaguchi's Brand Endorsements
The present star Japanese shuttler Akane Yamaguchi has endorsement deals, partnerships or sponsorships with the following brands/ companies –
Yonex, a Japanese sports equipment manufacturing company
Read More-
Top 10 Greatest Female Badminton players of all time
Tokyo 2020: PV Sindhu drawn in same quarter as Yamaguchi, Satwik-Chirag with top seeds
Find out the Longest Rallies in Badminton after Malaysia Masters' 211-Shot Rally
Read More: World News | Entertainment News | Celeb News
247