Interviewing a celeb on the red carpet can be very stressful, especially for an interviewer that is new to the world. We've seen interviews go south rather quickly. There are so many examples, among the recent included Tony Danza completely snubbing an interviewer and telling him to find better questions – while walking off. At the very least, Danza apologized for the moment after it went viral.
Mel Gibson is another major actor that walked out of an interview after his troubled past was brought up.
Jake Gyllenhaal is no stranger to bizarre interviews as we'll reveal in the following. One in particular caused the interviewer to not only cry, but that she also feared losing her job. We'll look back at the moment and how it all played out.
RELATED – Boy George Walked Out Of A Blind Audition On The Voice And It Caused Everyone To Turn On Him
Jake Gyllenhaal Has A History Of Giving Odd Responses During Interviews
Throughout his career, Jake Gyllenhaal has given questionable responses during interviews, and some were regarded as downright bizarre. Among the biggest head-scratchers included Jake's words for Benedict Cumberbatch.
He said during an interview, "Benedict Cabbage Patch, his great-grandfather actually started Cabbage Patch [dolls] and they were a big thing in the Nineties, and how Benedict got his start in the business was his uncle who obviously became really wealthy through all of the profits."
He continues, "His uncle flew him to London and put him in an apartment and then he started his career. The truth of the matter is without Cabbage Patch Kids, Benedict Cabbage Patch wouldn't have a career and you wouldn't have Doctor Strange."
RELATED – Jake Gyllenhaal And Girlfriend Jeanne Cadieu Keep Their Relationship Hidden From The Public, Here's The Real Reason Why
Jake continued on with his odd responses calling the Care Bears his favorite superhero film during the Spider-Man press tour. "Is Care Bears a superhero… action movie? That's one of my favourites [of] all time."
In fairness to Jake at the time, he did admit to taking himself too seriously prior to playing the role of Mysterio in Spider-Man. Jake made a priority during the film to let his guard down and enjoy the process.
"What was interesting when I went into Spider-Man: Far From Home was that I'm pretty sure I was taking myself too seriously. In fact, I'm sure of it. I think I had really lost that sense of play and fun that I am. That class clown that I talk about that found that idea of just popping a shoulder and making a funny face."
"It was such a cathartic thing to be able to throw out away all that seriousness and really become the actor that I think I've always wanted to be in a lot of ways… And find the play and the fun and the gratitude that I'm here and I get to do this."
Jake had a great approach to it, and the film enjoyed success.
Jake Gyllenhaal Walked Away From Ali Fedotowsky After She Asked If He Brought A Date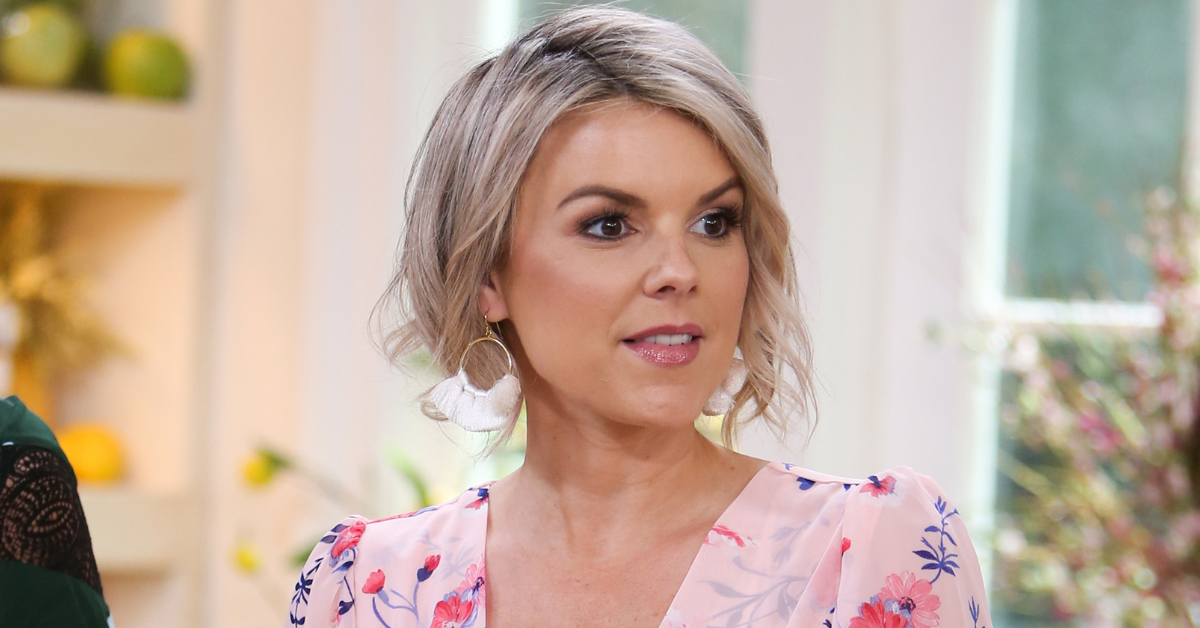 Interviewing celebs on the red carpet can be a very stressful process. There is a lot going on, when interviewers don't have much time to ask questions. Ali Fedotowsky was already shaking at the visual of Jake Gyllenhaal headed her way, and things would get that much worse after she asked one question.
Fedotowsky recalled the forgettable moment on the Women on Top podcast.
"Jake Gyllenhaal shows up for the red carpet…My first red carpet for E! News…He walks up, I'm shaking in my heels. I say to him, 'Hi, Jake who'd you bring tonight?' Like, for a date, like, who's your date tonight? …He goes, 'Bye bye,' and walked away from me."
RELATED – An Anchor For NewsMax Told His Producer On The Air Live He Was Walking Out Of His Interview
Ali admits she also started crying after the moment and feared she'd lose her job. Fedotowasky herself has experience taking questions on the red carpet from her prior reality TV work, and admits it is easy to be nice.
"I've walked so many red carpets because of [my season of] The Bachelorette and done countless interviews, and I know how easy it is to be nice."
A tough moment for Fedotowsky but in truth, Jake's interviews usually manage to take a turn in some capacity.
Jake Gyllenhaal's String Of Odd Interviews Recently Continued With Dennis Quaid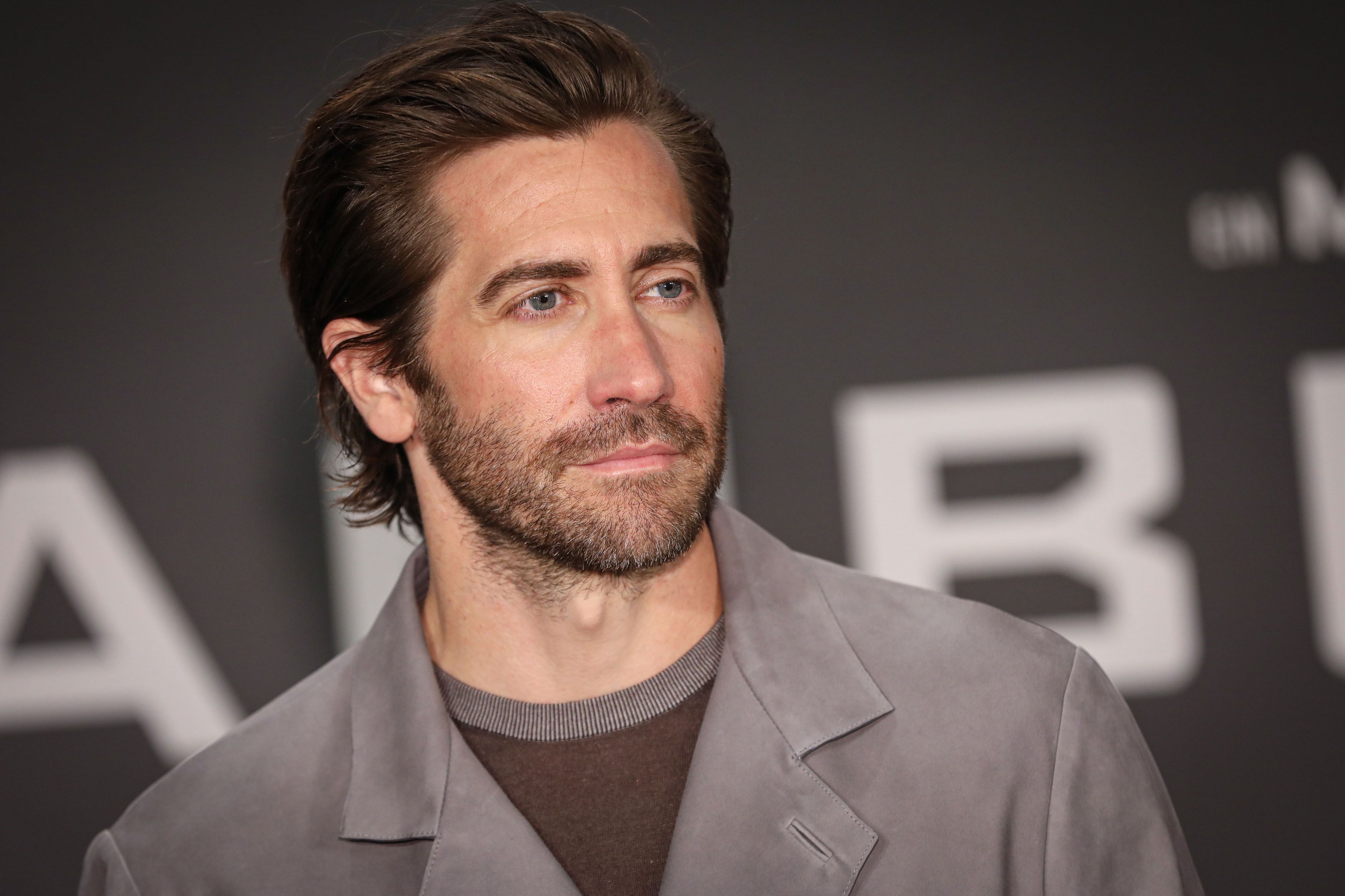 Just one year ago, Gyllenhaal continued his string of memorable interview moments. This time around, Jake completely forgot about his prior work with Dennis Quaid in, Day After Tomorrow. When it was revealed that Dennis played his father, Jake was completely blindsided by the info.
"We did?" Gyllenhaal said about Quaid playing his dad. "Oh…Oh, oh! Whoah! That's the guy who played my dad."
He continues, "Wow that's cool. You know we've been doing a lot of interviews and you just blew my mind."
Although Gyllenhaal tends to be unpredictable, he does have a strong track record with former co-stars, and that includes Anne Hathaway. Anne had praise for her time with the actor.
"Jake Gyllenhaal is such a charismatic person. That if you've known him for one day, you've known him for 10 years. You would be most likely getting the same person. It was just a pleasure," she said about her time together.
Source: NewsFinale