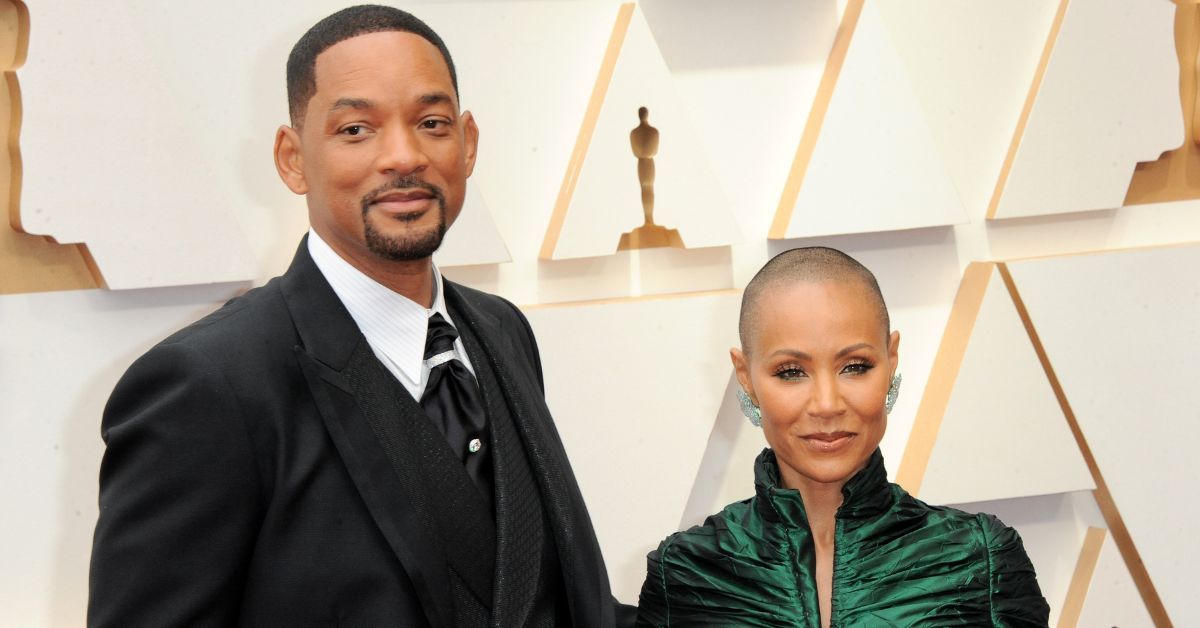 Highlights
Chris Rock was recently seen in Paris filming the biopic Maria with Angelina Jolie, choosing to keep a low profile in a dark outfit.
Jada Pinkett Smith revealed that she and Chris do not communicate due to past hurtful experiences, but hopes for peace and understanding.
Jada shared that Chris once mistakenly asked her out, thinking she and Will Smith were getting a divorce, but apologized when corrected.
Chris Rock was spotted for the first time since Jada Pinkett Smith revealed they don't talk following the 2022 Oscars incident involving her husband Will Smith.
RELATED: Every Will Smith Movie That Has Grossed Over $100 Million At The Box Office
Chris Is Staying Silent As He Films 'Maria' With Angelina Jolie In Paris
On Thursday, October 12, the comedian was seen keeping a low profile while leaving the set of his upcoming movie Maria, a biopic about the opera singer Maria Callas, who's being portrayed by Angelina Jolie. Chris is currently with Angelina, her son Maddox, and an entire production crew in Paris, France to film scenes for the highly-anticipated movie.
With AirPods in his ears, Chris was seen leaving the filming location while avoiding eye contact with flashing paparazzi. He was dressed in a dark outfit, featuring a black hoodie, track pants, and a baseball cap, shielding his face.
Although Chris didn't have any comments for the camera, there have been a lot of comments said about him, specifically by Jada Pinkett Smith. During a promotional interview for her new book Worthy with PEOPLE, Jada opened up about her strained relationship with the comedian.
Jada Says Chris Wanted To Date Her, But He "Hurt" Her A Lot In The Past
Last year, Jada's husband Will Smith made waves when he proceeded to rush to the stage at the Academy Awards to punch Chris, who was hosting the event. The comedian had made a joke about Jada's alopecia, which clearly didn't sit right with her husband.
When asked if she's in communication with Chris, Jada admitted that she's not and she has no plans to change that in the future. "[Do I have] any desire to talk to Chris? Here's my desire: I just hope that all the misunderstanding around this can be cleared up and that there can be peace," she explained.
She was then asked if she was offended by Chris' Oscars joke, but Jada didn't have a very direct answer. "I mean, that's what comedians do," Jada said. "I would just have to say that I am not really here to make any judgment on how people decide to express themselves and express their art.
RELATED: Chris Rock Was Accused Of Heinous Crimes By A Model Claiming To Be The Mother Of His Kid, But Were They Remotely Accurate?
The actress didn't deny that Chris has hurt her in the past, even if the Oscars weren't one of those times. "I'll say that several times I've had my feelings hurt, for sure. I've had my feelings hurt a lot by Chris," she explained.
Jada went on to share another interesting tidbit of information about Chris during the interview – he apparently tried asking her out when he was once under the impression she was leaving Will.
"I think every summer all the reports would come out that me and Will were getting a divorce. And this particular summer, Chris, he thought that we were getting a divorce," the mother-of-two revealed.
"So, he called me and basically he was like, 'I'd love to take you out.' And I was like, 'What do you mean?' He was like, 'Well, aren't you and Will getting a divorce?' I was like, 'No. Chris, those are just rumors,'" Jada continued. "He was appalled. And he profusely apologized and that was that."
For now, Chris hasn't publicly commented on Jada's telling interview.
Source: NewsFinale