Joe Jonas and Sophie Turner recently confirmed their divorce via Instagram, shortly after the former was spotted without his wedding ring. "Statement from the two of us: After four wonderful years of marriage we have mutually decided to amicably end our marriage," they wrote.
"There are many speculative narratives as to why," the statement continued, "but truly this is a united decision and we sincerely hope that everyone can respect our wishes for privacy for us and our children." There's this narrative that the Game of Thrones star was a "bad mom" who left Jonas to raise his kids alone.
Fans immediately came to Turner's defense, with Rolling Stone saying it's "misogynistic" to believe the claims. Some internet sleuths also compiled headlines of the Camp Rock alum previously blaming other women like Miley Cyrus, Demi Lovato, and Ashley Greene for his actions. Here's a closer look at this whole divorce drama.
RELATED: Was Sophie Turner's Relationship With Her Jonas Brothers Sisters-In Law Ever As Positive As Instagram Made It Look?
Why Is Sophie Turner Labeled A Bad Mom Amid Divorce From Joe Jonas?
TMZ's sources were the first to kick off the "bad mom" rumors about Turner. Multiple insiders claimed that Jonas saw something in a ring cam that "made him realize the marriage was over." That same day, the Daily Mail exclusively reported that the X-Men actress partied "without a care in the world" just days before they announced their divorce.
"She was great company and a really good laugh. I couldn't believe how happy and relaxed she was. You would never have thought that she was going through a divorce," the bar manager said of Turner's leaked photos at the DropShot bar in Digbeth, Birmingham where she was filming her upcoming ITV series, Joan.
The barkeep added that he was surprised when the 27-year-old mom of two confirmed her divorce a few days later. "She never once spoke about her husband or kids and never mentioned anything about getting divorced," he said, noting that it seemed like Turner "was missing" her single days.
"So, when the news came out a few days later, I was very shocked, but it also made sense because it was obvious when I was with Sophie that she wanted to return to her days of partying," he continued. "I sensed that she was missing those times." At that time, Jonas was coincidentally photographed having lunch with his kids, peddling the "bad mom" story even more.
RELATED: Joe Jonas' Bizarre Addiction Rumor Caused The Musician To Clarify His Mysterious Personal Life
What Did Joe Jonas Say About The Bad Mom Claims Against Sophie Turner?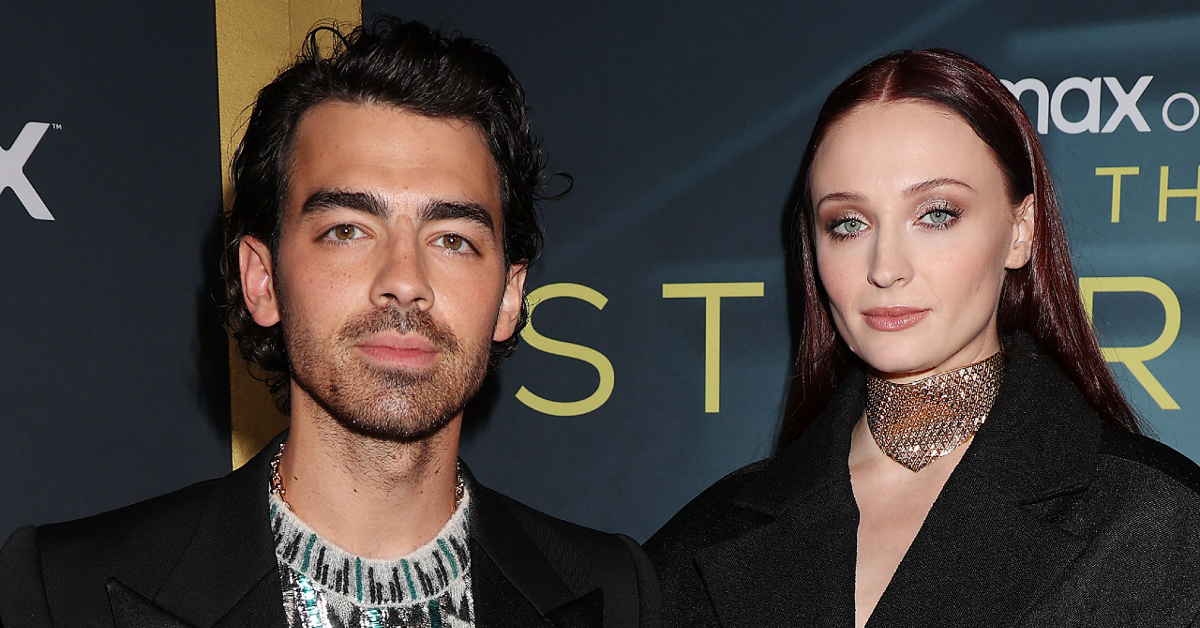 Jonas' side of the "bad mom" narrative got even stronger when some fans dug up an interview of Turner calling herself a "homebody" who couldn't keep her "social butterfly" husband at home with her amid viral photos of her partying in Birmingham. However, TMZ later clarified that the Another Me star was indeed struggling after the birth of their second child and that Jonas was "less than supportive."
"Our sources say, after their youngest child was born a year ago July," wrote the outlet. "Sophie didn't want to leave their home … she didn't want to be photographed or go to events. Nevertheless, she attended several events with Joe, but at one specific event, several people who were there said Sophie made it clear she was uncomfortable and didn't want to be there."
Apparently, that incident started to put a "strain in the relationship." TMZ added: "Shortly after that event, there was another in which Joe attended but Sophie didn't. Our sources say Joe complained Sophie was MIA and felt she needed to get out more. It was clear to the people who were there and heard Joe …"
Days later during the Jonas Brothers' concert in L.A., the lead singer addressed the issue onstage. "I just wanna say, look: If you don't hear it from these lips, don't believe it," he said to the audience. "Okay? Thank you, everyone, for your love and support. Me and my family love you guys."
RELATED: Did Sophie Turner Really Get Buccal Fat Removal After Joe Jonas Admitted To Using Injectables In His Face?
Inside Joe Jonas' History Of Blaming Women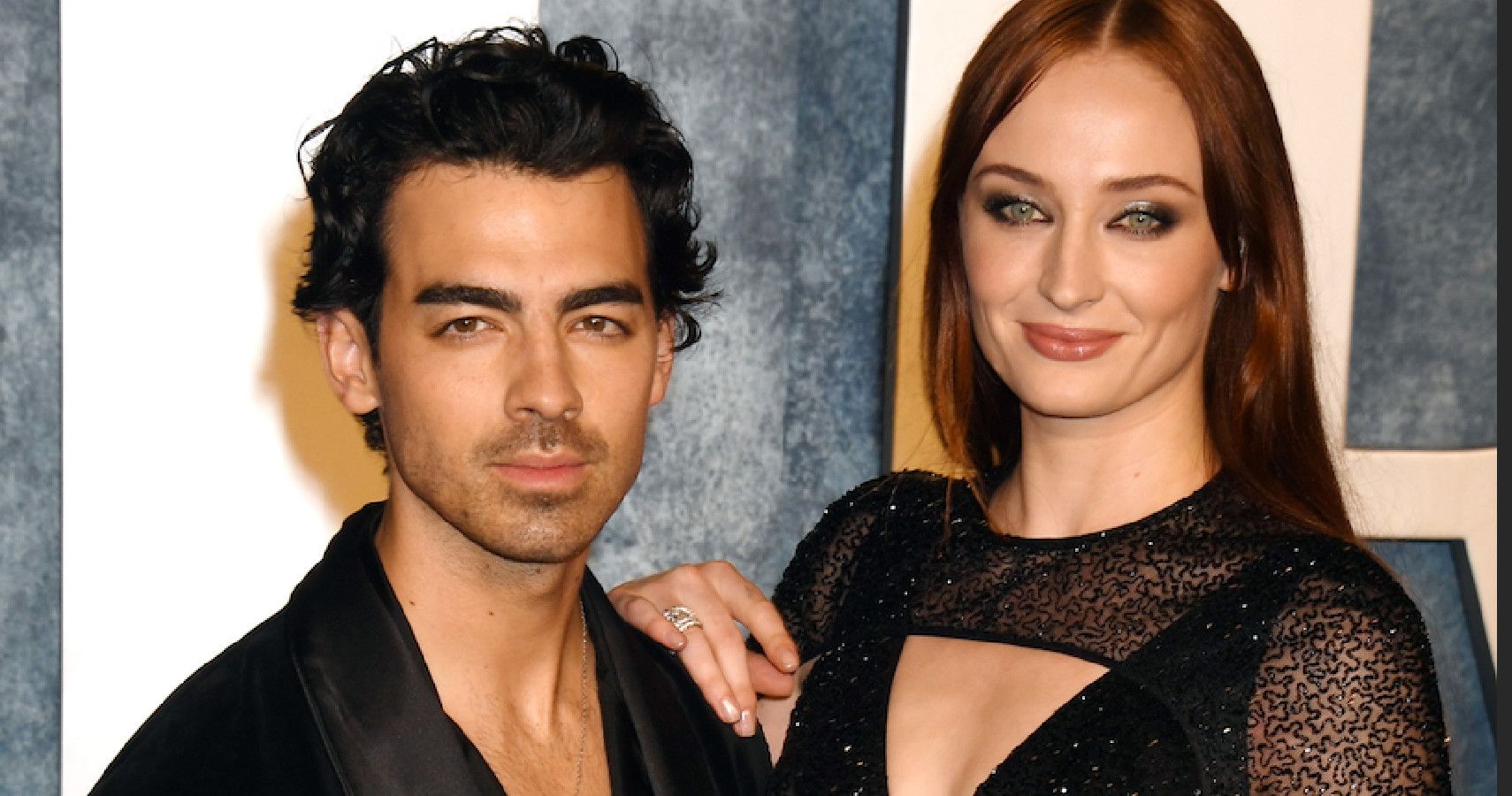 In the Pop Culture Chat Reddit sub, a fan compiled the headlines above of "Joe Jonas blaming women for his own behavior," per the post's title. It includes the time he said it was Cyrus and his Camp Rock co-star-turned-girlfriend, Lovato who got him "to try pot," as well as the time he vilified Ashley Greene after he non-consensually revealed to the public that he lost her virginity to her.
Fans were quick to recognize a "pattern" in Jonas' behavior. "I smell a pattern and I think Joe Jonas may have awakened the hounds who will dig through his past and bring up every time he blamed a woman for his mistakes," wrote a commenter. "Especially since all the women were much younger than him too."
Another one said that it doesn't make him the good dad he's trying to portray in contrast to his "bad mom" wife. "Idk much about him honestly but if he's not capable of making his own decisions he shouldn't have custody of his kids. Yup I said it," suggested the Reddit user.
Source: NewsFinale