Highlights
Kanye West believes his former personal trainer, Harley Pasternak, is stalking him, and his appearance at Kanye's hotel is seen as suspicious.
Pasternak has a history with Kanye, and Kanye blames him for a breakdown in 2022, citing threatening texts he received from the ex-trainer.
Kanye is currently taking a break from his marriage to Bianca Censori, reportedly due to her concerns about his controlling behavior. Both parties have not filed for divorce yet.
A crumbling marriage isn't the only thing Kanye West is reportedly struggling with in his personal life. The rapper reportedly believes he's being stalked by his former personal trainer, Harley Pasternak.
According to a video and photo obtained by Daily Mail, Pasternak was captured in the lobby of a hotel where Kanye has been staying with his children on Monday, November 20.
A source told the publication that this isn't likely a coincidence, calling Pasternak's appearance "extremely suspect." "We have grave concerns as to what this creepy operative is doing in Ye's hotel," they went on.
RELATED: A Look At Kim Kardashian's Net Worth Since Divorcing Kanye West
"The timing is extremely suspect," the source continued. "We are very concerned indeed about his motives and intentions."
Kanye's Ex-Employee Threatened Him In The Past
Kanye has a long history with Pasternak, who was not only employed professional by the star, but also once appeared to be an important part of Ye's inner circle.
The rapper infamously suffered temporary psychosis at Pasternak's home in West Hollywood in November 2016, leading to a brief hospitalization. The breakdown was accredited to sleep deprivation and dehydration after Kanye had gone on one of his infamous online rants.
Nevertheless, Kanye went on to blame Pasternak for the breakdown in 2022 when he released a series of texts from his ex-trainer. Kanye made a series of allegations against various people last year in addition to antisemitic comments that forced his career into a downward spiral.
Some of the texts from Pasternak to Kanye included threats to have him "institutionalized again" following Ye's antisemitic remarks, if he didn't agree to sit down and speak with Pasternak.
RELATED: All The Kardashian Kids In Order From Oldest To Youngest
"First, you and I sit down and have a loving and open conversation, but you don't use cuss words, and everything that is discussed is based in fact, and not some crazy stuff that dumb friend of yours told you, or you saw in a tweet," Pasternak allegedly wrote, Daily Mail reports.
"Second option. I have you institutionalized again where they medicate the crap out of you, and you go back to Zombieland forever," he continued. "Play date with the kids just won't be the same."
Pasternak hasn't responded to recent speculation that he's stalking Kanye given his appearance at the musician's hotel.
Kanye's Wife Bianca Censori Insisted On Taking A Break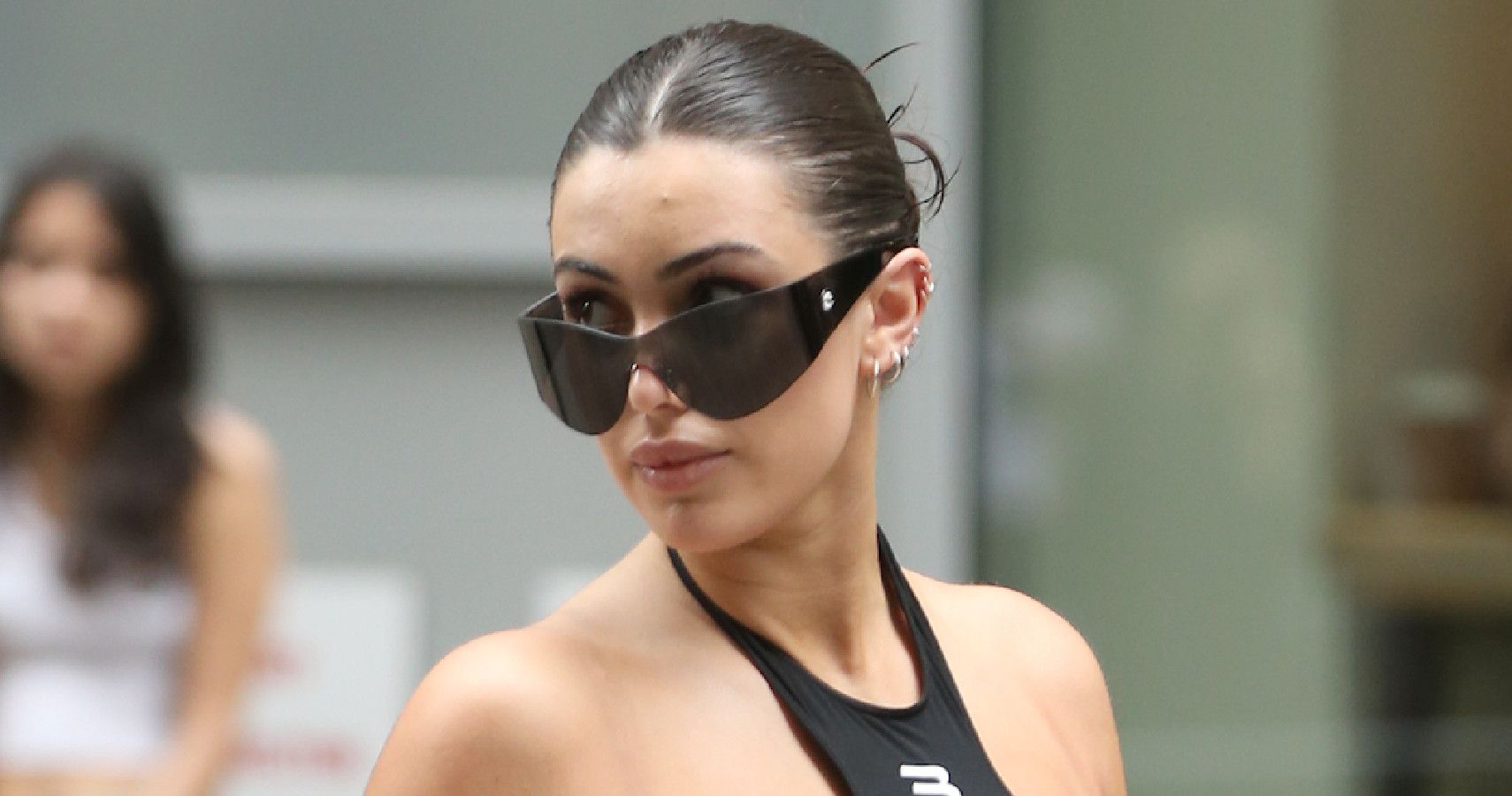 Kanye has been traveling with some of his children as he's apparently taking a break from his marriage to Bianca Censori, which she initiated after returning to Australia and facing an intervention from her loved ones.
Her family and friends have reportedly expressed concern over Ye's controlling behavior. Bianca and Kanye spent much of this year traveling abroad and causing controversy with their NSFW outfits and behavior. They even sparked a police investigation in Italy after compromising photos were published of the couple on a water taxi. They were even given a final warning by authorities to abide by local laws before Kanye left Italy after his listening event was cancelled after veterans were upset over his history of antisemitic remarks.
While Kanye and Bianca's marriage appears on the rocks, neither has appeared to file for divorce.
Source: NewsFinale