Highlights
Saturday Night Fever, with its iconic Bee Gees hits and John Travolta's slick moves, defined the disco era of the 1970s.
The Bee Gees were not initially involved in the film, but their music ended up syncing perfectly with Travolta's dance scenes.
The Saturday Night Fever soundtrack broke all-time sales records and became the biggest-selling album of all time at the time of its release.
Saturday Night Fever was the cultural juggernaut of the 1970s disco era. The film and the movement were embodied by two players: the Bee Gees and John Travolta.
The disco-era Bee Gees hits "Night Fever" and "Staying Alive" were integral to the film. Travolta defined the hedonistic 1970s with his slick moves on the color-lit floor of the 2001 Odyssey Disco.
However, the Bee Gees weren't initially involved in the film. Travolta actually filmed his moves to a disco song by a singer who was briefly famous in the mid-'70s.
Saturday Night Fever Could Have Been A Cash Cow For Boz Scaggs
Saturday Night Fever was the brainchild of Bee Gees manager Robert Stigwood. Its plot drew inspiration from "Tribal Rites of the New Saturday Night," a semi-fictional 1976 article in New York Magazine about the city's disco culture.
Travolta was dedicated to his craft. He practiced dance moves for six months in preparation for his Odyssey scenes. However, the film lacked any Bee Gees involvement until the final stage of production.
Related: John Lennon And Paul McCartney Were On The Same Page During Their Final Interview Ever Together
In Saturday Night Fever, Travolta plays Tony Manero, a working-class Brooklyn youth with big dreams in the world of dance. In a rehearsal scene for the Odyssey dance competition, he moves to a track by film score composer David Shire.
When they filmed the scene, however, he actually danced to "Lowdown," a then-current hit by blue-eyed soul singer Boz Scaggs.
"Lowdown" was the breakthrough hit for Scaggs, a veteran Bay Area musician who co-founded the Steve Miller Band. The hit and its followup ("Lido Shuffle") come from his 1976 multi-platinum album Silk Degrees.
Scaggs' label, Columbia Records, refused clearance for Stigwood's team. This forced Shire to compose a piece that could synchronize rhythmically to Travolta's dance steps.
"Staying Alive" And "Night Fever" Weren't Intended For The Film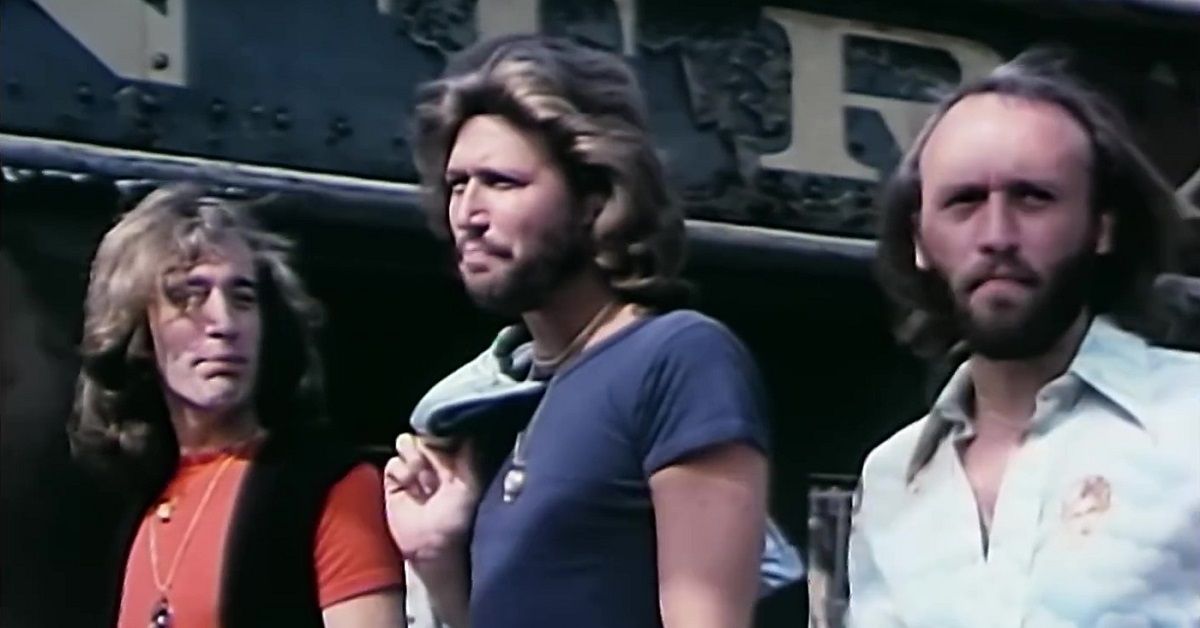 Stigwood's longtime clients, the Bee Gees, weren't involved in Saturday Night Fever until after filming wrapped. Turns out, their new music synchronized perfectly with Travolta's moves in the 2001 Odyssey scenes, which were filmed to songs by Stevie Wonder.
As the film entered post-production, the Bee Gees were halfway through completing their next album.
The veteran act — famous for the 1967–71 ballads "New York Mining Disaster 1941," "To Love Somebody," "I Started a Joke," "I've Got to Get a Message to You," and "How Can You Mend a Broken Heart" — scored a major comeback with their 1975–76 albums Main Course and Children of the World and the No. 1 hits "Jive Talkin'" and "You Should Be Dancing."
Related: Paul McCartney Predicted John Lennon's Reaction To Completing His Unfinished Work With AI
The Bee Gees handed over five finished songs from the Children of the World follow-up: "Night Fever," "Staying Alive," "How Deep Is Your Love," "More Than a Woman," and "If I Can't Have You."
They made two versions of "If I Can't Have You," one with Barry Gibb (released as a b-side) and one with singer Yvonne Elliman (the familiar version featured on the soundtrack).
"Night Fever" inspired Stigwood to append the name of the movie, which had been filmed under the working title Saturday Night.
As the release date neared, cultural commentators were already forecasting the death of disco: a music style popular on urban radio since the 1974 George McCrae hit "Rock Your Baby."
Turns out, Stigwood's film saved a dying beast.
The Saturday Night Fever Soundtrack Broke All-time Sales Records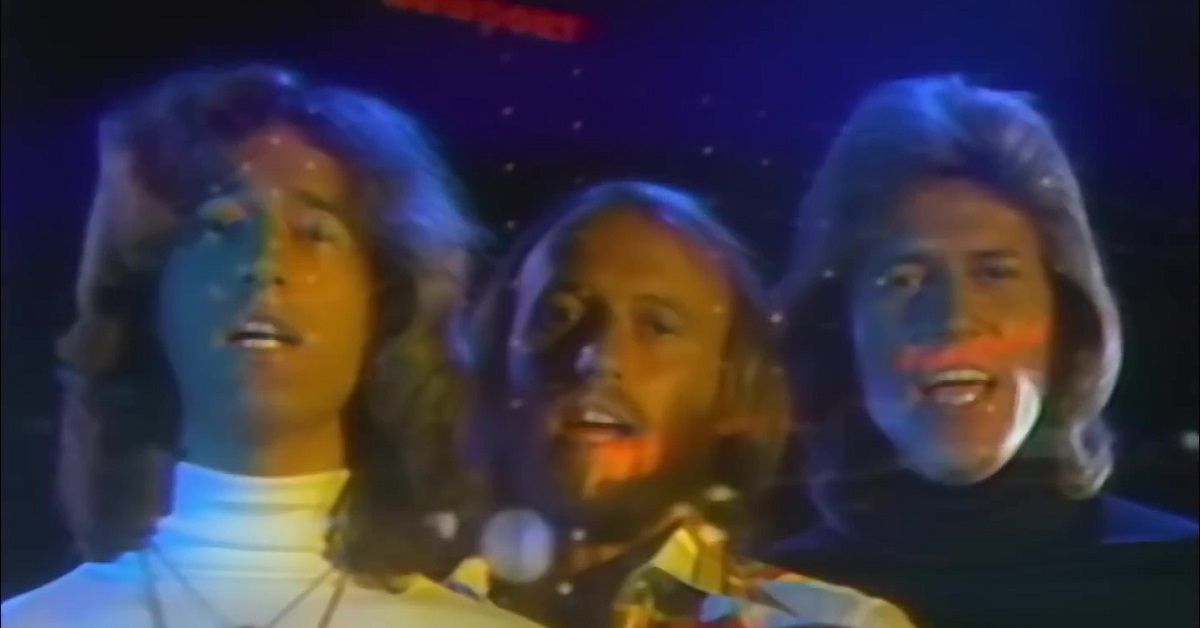 Filmed on a budget of $3.5 million, Saturday Night Fever grossed $94,213,184.
The soundtrack spent 24 weeks at No. 1 on the Billboard 200 and sold 16 million copies. It quickly became the biggest-selling album of all time, ousting the prior record-holder, Rumours by Fleetwood Mac. It held this record until the 1983 blockbuster success of Michael Jackson's Thriller.
The Bee Gees' "Night Fever" spent eight weeks at No. 1 on the Billboard Hot 100. "Staying Alive," arguably the quintessential disco song, spent four weeks at No. 1.
Between February 4 and May 13, 1978, four Barry Gibb co-compositions traded places at No. 1, including Yvonne's "If I Can't Have You" and younger brother Andy's "Shadow Dancing."
The Bee Gees winning streak continued with their 1979 album Spirits Having Flown and the No.1 hits "Too Much Heaven," "Tragedy," and "Love You Inside Out."
Related: John Travolta Missed Out On A Massive Career Opportunity That Went To Richard Gere
Boz got the short end of the stick. Columbia placed "Lowdown" on the soundtrack to Looking for Mr. Goodbar, a grim 1977 drama that stars Diane Keaton as a doomed, roaming barfly.
Scaggs got his comeuppance (and his final hit) in 1980 with "Look What You've Done to Me," the love ballad in John Travolta's Western hit Urban Cowboy.
John Travolta's star continued with Grease, his evergreen '50s-themed musical with Olivia Newton-John. However, things didn't last. Travolta and Newton-John bombed in 1983's Two of a Kind.
The Bee Gees stalled when they severed ties with Stigwood in 1980. As the anti-disco backlash took hold in the US, they focused on Europe, where their 1987 song "You Win Again" became their first post-disco hit. They remained an international draw until Maurice Gibb's sudden death in 2003.
Source: NewsFinale