Highlights
Matthew Perry had a serious approach to interviews, but he graciously answered questions about Friends despite wanting to focus on his playwriting debut.
Perry reacted with a smile when asked about the Friends reunion, but made it clear he didn't want to be asked about it anymore.
Perry almost missed the Friends reunion due to emergency dental surgery, but still showed up despite not feeling well. He later revealed missing out on an extra season of Friends was his biggest regret.
Throughout his career, Matthew Perry provided talk shows with great interviews. That held true alongside David Letterman even if he took a serious approach to their interview.
In the following, we're going to take a look back at an interview that took place back in 2016 following Perry's playwriting debut. The late actor was excited about his project at the time, however, the interview focus shifted to his time on Friends.
The actor was gracious enough to answer questions, however, there was one too many. We'll reveal how Matthew Perry reacted to questions about the Friends reunion, and how he was able to stop the questioning in the best way possible.
RELATED – Bill Maher Was Emotional Over His Final Interview With Matthew Perry, Claiming Fans Had Him In The 'Dead Pool'
Matthew Perry Ultimately Had Enough Of Being Asked About The Friends Reunion During His Interview
At the time, Matthew Perry was being interviewed alongside ITN. The interview took place back in 2016, a few years before the Friends reunion would actually take place. However, during this particular discussion, Perry was talking about his playwriting debut in, The End of Longing.
Though as was the case throughout his career, the interview turned into rapid fire questions related to his time on Friends. At this point, Friends was starting to resurface given that rumors of a possible reunion were starting to circulate. The interviewer was full of questions surrounding the speculation.
She asks, "We got this carrot dangled in the front of us that there was a reunion. It got pitched as a reunion, so everyone was like it could happen. Is it completely written off? If you would go back, would you want to have some sort of control as to where your character would be?"
Credit to Perry who did answer the questions, stating that there wasn't any reunion taking place. In addition, he did reveal that he would love to have control over Chandler's future. However, that was the last of the information he would be willing to give out, saying, "Stop asking me questions about the Friends reunion."
To Perry's credit, he said the line with a smile on his face. The interviewer got the message and moved on from the topic. The moment can be seen in the video below around the 6:10 mark.
RELATED – Matthew Perry Revealed The Emergency Surgery That Caused Him To Be Out Of Character During The Friends Reunion
Ultimately, a reunion did take place, and it caused a huge reaction from Friends fans. However, Matthew Perry came close to missing the iconic HBO Max special.
Matthew Perry Almost Missed The Eventual Friends Reunion Because Of Emergency Dental Surgery
Matthew Perry explained why he almost missed the Friends reunion. The actor came very close to missing out given that he had emergency dental work just days prior. Perry admits he wasn't feeling all that well.
The actor reveals, "A couple days before that, I had emergency dental surgery, which did all sorts of things. The dental surgery just made my mouth feel like fire and it sounded like my voice was off. And I couldn't not show up. So what I chose to do was go and just do the best that I could."
RELATED – During His Last Interview With Stephen Colbert, Matthew Perry Discussed The Emotional Reason He Didn't Appear In Don't Look Up
Credit to Perry was still able to show up, despite the fact that fans noticed he had a slurred speech. During his interview with Stephen Colbert, Perry revealed it was the first time in his career he was happy about being stalked by the paparazzi, given that there was evidence of him in fact going to the dentist just days prior to the reunion.
Fans will be looking back at the reunion for years to come, especially now following the actor's devastating passing.
When asked about his biggest regret, Matthew Perry was straightforward. The actor revealed that missing out on an extra season of Friends was his biggest regret. He revealed, "Do an eleventh season."
Of course, Friends ended during season 10. As far as the actor was concerned, his bond was the main cast carried over behind the scenes. Perry reflected on his lasting bond with his co-stars. Perry revealed that if he ever saw a fellow co-star at a party, he would spend the entire night talking to them.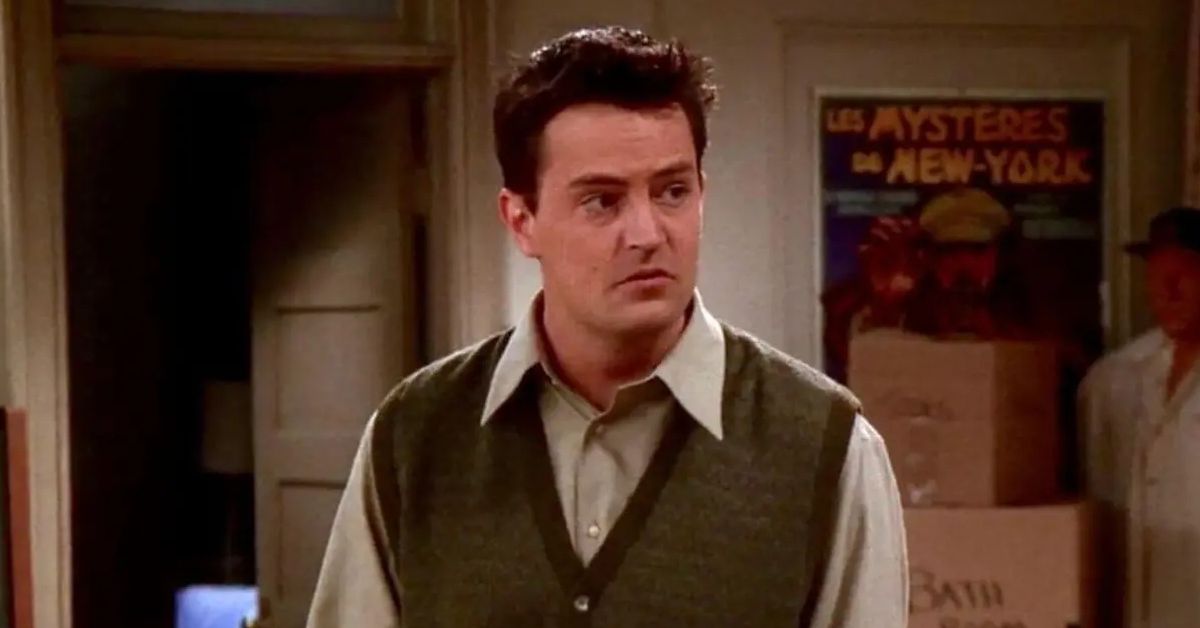 "The best way that I can describe it is after the show was over, at a party or any kind of social gathering, if one of us bumped into each other, that was it. That was the end of the night. You just sat with the person all night long and that was it."
He continued, "You apologized to the people you were with, but they had to understand you had met somebody special to you and you were going to talk to that person for the rest of the night. And that's the way it worked. It's certainly the way it worked with all of us. It's just the way it is."
Perry will be missed by millions of fans, and that's especially true for his fellow cast members.
Source: NewsFinale