Highlights
Teresa Giudice and Melissa Gorga's strained relationship threatened to ruin Teresa's wedding day.
It's believed that Teresa spent more money on her wedding to Luis Ruelas.
Teresa splurged almost $10,000 on her hair alone.
Teresa Giudice's wedding day was the focal point of season 13 of The Real Housewives of New Jersey. But while she was thrilled about marrying Luis Ruelas, her drama with her sister-in-law Melissa Gorga threatened to ruin everything. For years, fans have wondered about Teresa and Melissa's bond. As of the spring of 2022, the reality stars and relatives were no longer talking. As viewers know, it seems like the days leading up to the wedding only made things worse.
But even though Teresa Giudice and Melissa Gorga don't get along well, they do have some things in common, including the fancy lifestyles that they lead. Here's whether Teresa shelled out more money for her big day than Melissa did when she married Teresa's brother Joe.
How Much Money Did Melissa Gorga And Joe Gorga Spend On Their Wedding?
The Real Housewives of New Jersey stars Melissa Gorga and Teresa Giudice fought so much that Melissa and Joe Gorga didn't end up going to Teresa and Luis Ruelas's wedding. According to Us Weekly, Melissa and Joe weren't happy that people spread allegations that Melissa had been unfaithful to Joe and Teresa was aware of that.
Back in 2004, when Melissa and Joe Gorga got married, things were definitely less dramatic. But did the couple spend a lot of money on their big day?
It's unclear how much the couple's wedding cost. This is likely because when Melissa got married in 2004, she wasn't famous yet. She became more well-known when she became a cast member on The Real Housewives of New Jersey in 2011.
RELATED: Was Tamra Judge Ever Friends With Teresa Giudice Before Their Brutal Fight On Real Housewives Of Orange County?
Melissa hasn't said much about her wedding day, which is likely because it happened pre-fame. She has definitely shared a lot about her marriage, though. She and Joe have admitted to RHONJ viewers that they have experienced some rough patches.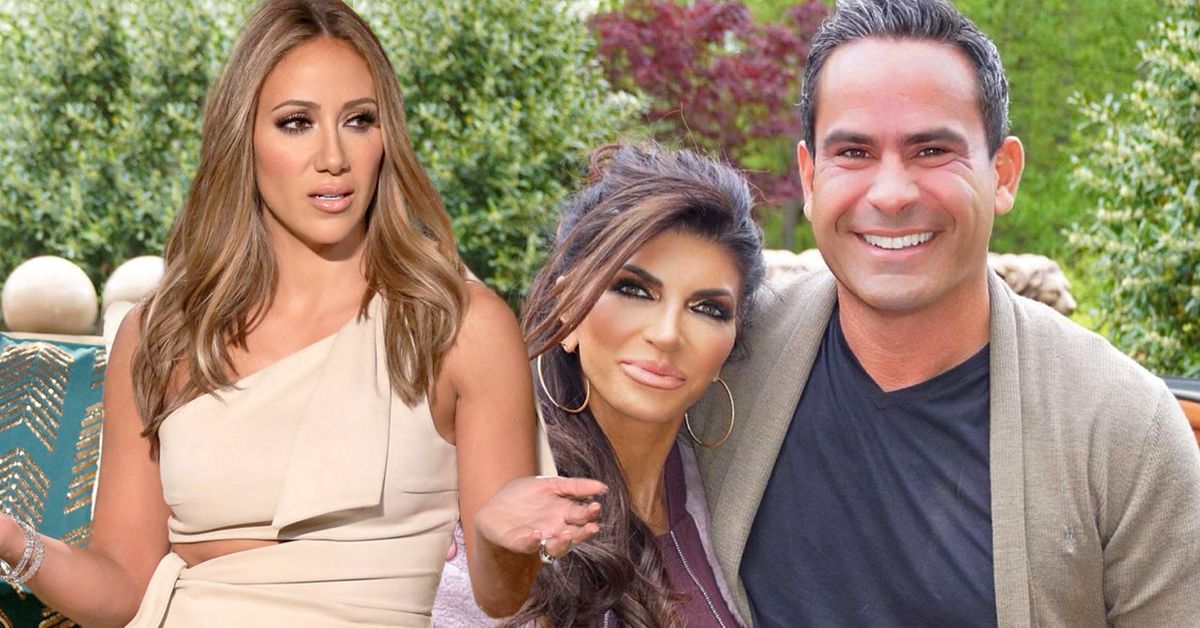 In February 2023, Melissa talked about Joe in an interview with Entertainment Tonight. She said, "We are one of the longest-standing couples on reality TV in general. [So] there's a lot of noise out there and we've learned to tune it out and not listen to it."
Melissa continued to Entertainment Tonight, "At the end of the day, Joe and I spend so much time together, we really do. We keep our feet on the ground, we understand the chaos that comes with being on this show but we just keep it very normal in this house. Even with our kids and like with school stuff, we just don't allow the noise to come in."
How Much Money Did Teresa Giudice Spend On Her Wedding To Luis Ruelas?
Teresa Giudice and Luis Ruelas got married on August 6th, 2022. Many episodes of season 13 of The Real Housewives of New Jersey saw Teresa getting ready for the big day.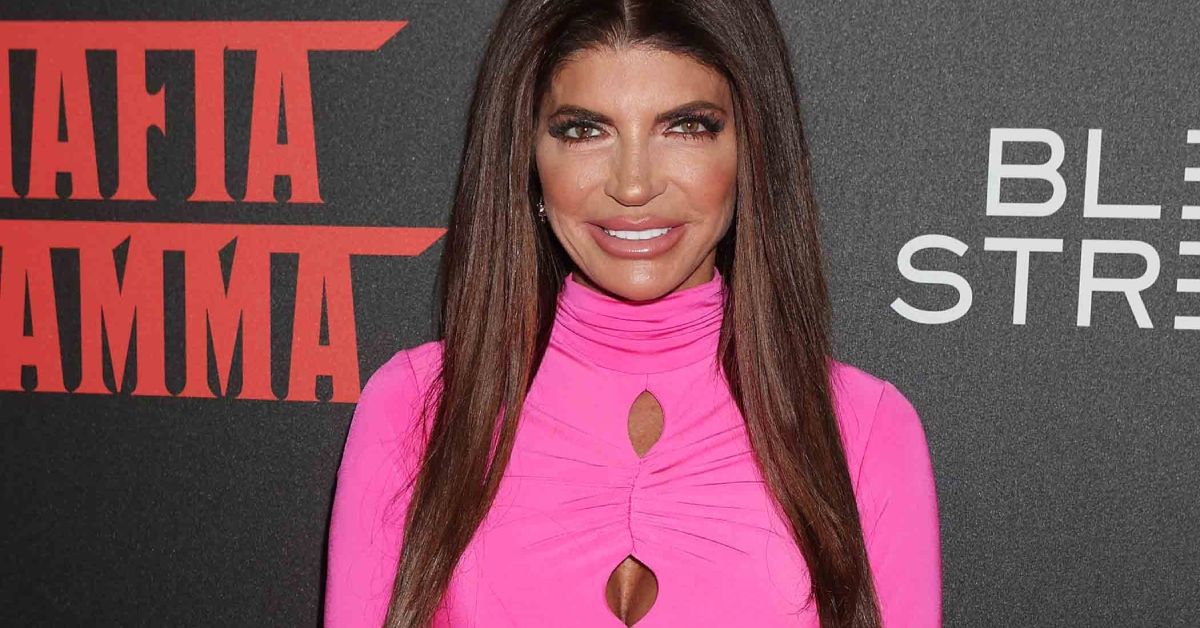 In one scene, Jennifer Aydin and Dolores Catania shared that they were bridesmaids. It was painful for Melissa Gorga to realize that she hadn't been asked. There was also some drama since Melissa was hurt that Teresa hadn't invited her mother and sisters to the ceremony and reception. Fans finally got a look at the beautiful and luxurious wedding in episode 16 of season 13, "Teresa Gets Married."
RELATED: Why RHONJ's Teresa Giudice And Jacqueline Laurita Were Feuding For Years
Even though figures aren't available for Melissa and Joe Gorga's wedding day, it seems fair to guess that Teresa Giudice spent more money on her wedding.
While many want to look great on their wedding day and think carefully about the hairstyle and makeup that they want, they probably can't afford to spend thousands of dollars on their look. Teresa can, however, and she definitely spent quite a lot of money. According to Us Weekly, Teresa spent almost $10,000 on her hair for her wedding.
Lucia Casazza, a hairstylist who works with Teresa, was interviewed in August 2022 on Andy Cohen Live on SiriusXM. She explained that Teresa used "over $7,000 worth of extensions … and that kind of styling cost $2,500." Teresa also needed a lot of bobby pins (1,500 to be exact).
Casazza also said, "As we know, Teresa is the queen of Jersey. We needed hair that was fit for a queen. You know what we stand for in Jersey, you go big, or you go home."
RELATED: Teresa Giudice Isn't Feeling Sorry For Sofia Vergara Given Their Past History Together
There are a few other reasons why Teresa Giudice's wedding seems to have been more expensive than Melissa Gorga's. Since Teresa got married after years of being a famous reality star, that added some extra costs.
According to Page Six, Teresa was upset when The Real Housewives of New York City star Ramona Singer shared the wedding invitation on her Instagram account. Teresa didn't want that getting out and was worried about strangers knowing the time, date, and location.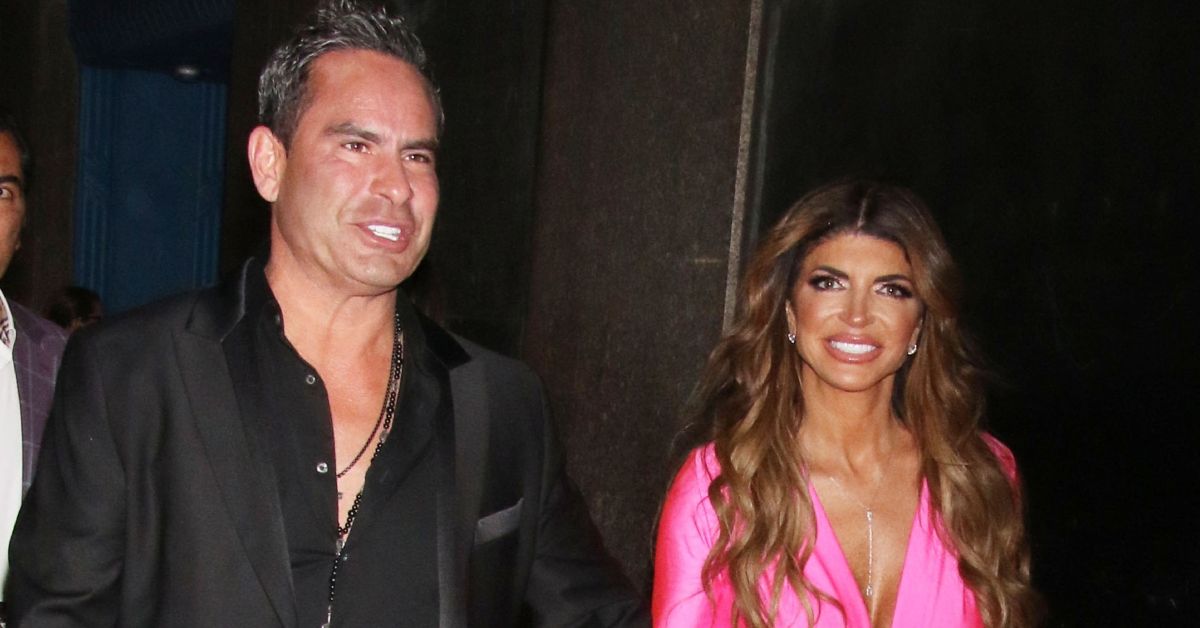 Teresa was interviewed on a Live! Casino & Hotel panel in August 2022 and said that she spent extra cash on security guards. She also had to send out more invitations. Teresa explained, "The second invitation I sent out was a rose box. Instead of them bringing them home, I sent them to their house. But it cost me extra money for postage and extra money for security. So thank you, Ramona."
Teresa also seems to have paid a lot for her wedding dress. According to People, Mark Zurino, who created the dress, shared on Instagram that it was "a custom Mark Zunino Atelier blush mermaid gown that featured over 300 yards of hand-draped English netting. The train was over 100 inches long accented in crystal and pearl details with long white beaded evening gloves to match." While the exact cost is unknown, that must have been pricey.
While it's sad that Teresa Giudice's sister-in-law Melissa Gorga and brother Joe Gorga weren't there on her wedding day, Teresa seems to have had an incredible time. As RHONJ fans know, it remains to be seen whether Teresa and Melissa can ever get to a better place.
Source: NewsFinale