Share and Follow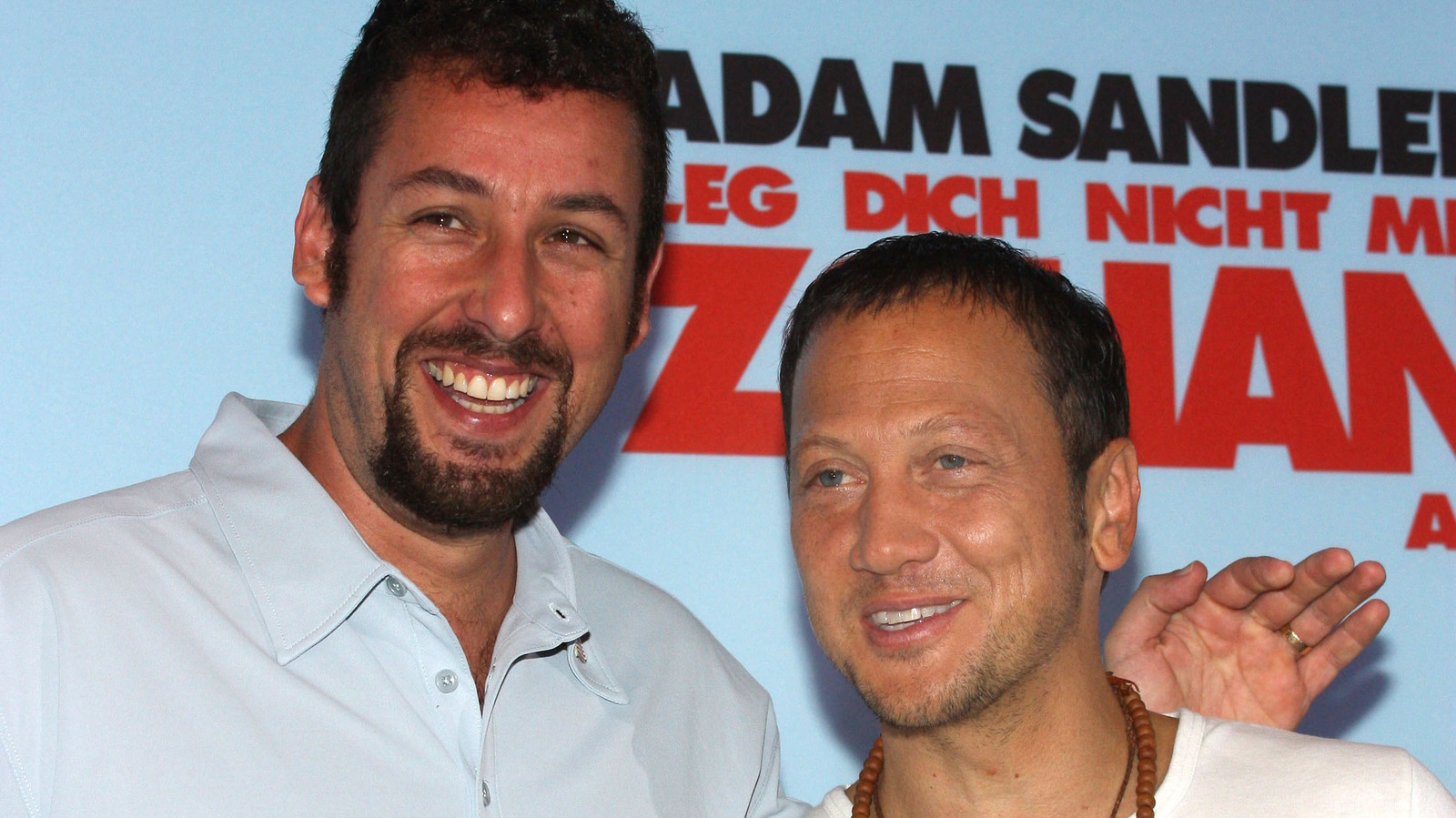 Being friends for over 30 years, Adam Sandler and Rob Schneider have been there for some huge milestones in each other's lives; weddings, kids, divorces and more. Adam Sandler and Jackie Sandler (formerly Titone) were married on June 22, 2003, after meeting on the set of "Big Daddy." Schneider, who was also in "Big Daddy," was of course present with bells on for the two's nuptials. Unfortunately, Schneider wasn't the best man, he lost out to Sandler's bulldog! Sandler went on to have two daughters, Sadie and Sunny, and Schneider remained a steadfast part of their lives.
The two have also been there for one other through the hard times as well, like the death of Sandler's father Stan in September of 2003. Fans may remember Stan at the beginning of all Sandler's films as the face of "Happy Madison" productions. Schneider also publicly thanked Sandler for being there for him during his divorce from his first wife, London King, in 1990.
"I'm happy that he's had this wild success because no one has ever been kinder to me. When I was going through my divorce and being reclusive, he was the one guy who reached out and refused to let me just crawl into my cave. He would call me all the time to check up on me. I've never had that kind of kindness from another guy, outside my dad," Schneider gushed about his friend.
Share and Follow
Source: NewsFinale