Digital art enthusiast Gillian Howard tells Prestige why Hong Kong is the perfect place for technology and creativity to come together.
As Web3 continues to revolutionise the art world, local expert Gillian Howard is at the forefront of advancing art and culture through technology in Hong Kong. Born and raised in this city, 32-year-old Howard studied Global Art Business at Sotheby's Institute of Art in London, and has since gained extensive experience in gallery and museum management, as well as consulting art institutions. But it's her passion for digital art that led her to co-found the Digital Art Fair, whose second edition was held last month at K11 Musea.
Why made you decide to launch a fair for digital art?
I was interested in a lot of the artists and the process of making digital art. And I was curious, because most of the people who love to draw digital art are doing it online. So they're on social media, but you rarely get to actually meet them. And these people are interesting. I think that an in-person fair, once a year, is a perfect way to grab these people to come out and mingle with them. They're actually real artists who happen to make art behind a computer.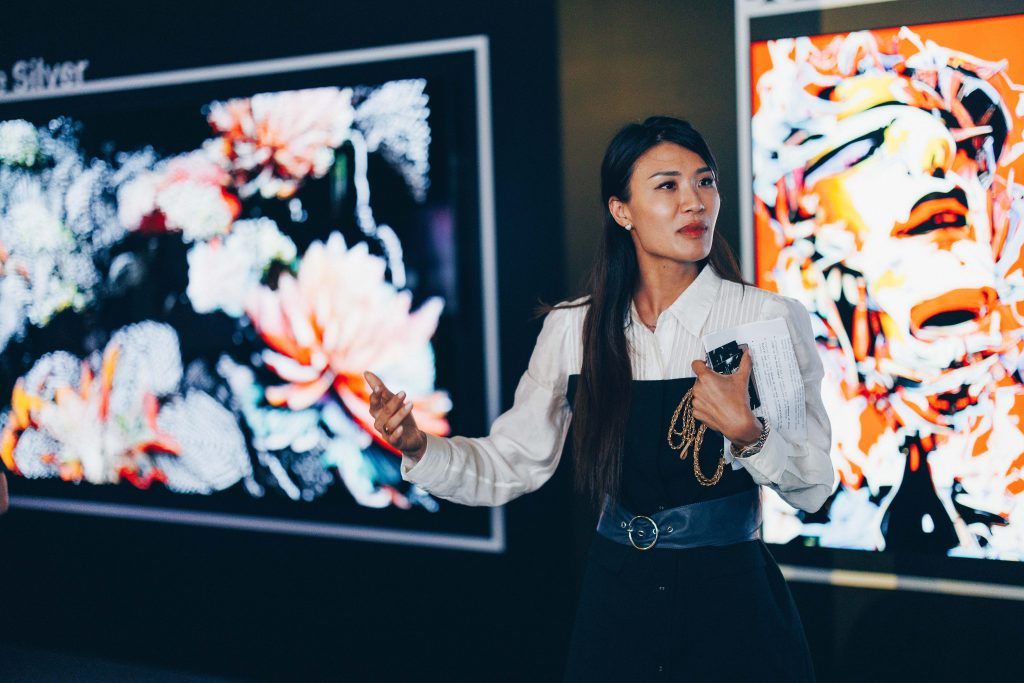 When did you first start selling digital art?
It was in 2014 or '15, to Carrie Fisher from Star Wars. She was my first client. I didn't know who she was. I had no idea. I even said to her, "You look so familiar." When she bought it, she paid with her credit card
– and that's when the CFO came to me and said, "Are you talking about the Carrie Fisher?" Everybody was just amazed. But I mean, it makes sense, right? Princess Leia of Star Wars bought digital art because she knew exactly what digital art was. Other than that, not many people really knew
at that time.
Why do you think Hong Kong is a good location for the fair?
I'm from Hong Kong, so that was important [laughs]. But, of course, we have a lot of technology and we're a financial hub. We also have a very rich culture of art collecting, anything from ceramics and sculptures to digital art. So I think that all gives us a great jump start here in the city.
Are you planning to take the Digital Art Fair to other cities?
We're looking at other cities that are also good with technology. Places like Dubai and Singapore. For some reason, we don't think that Europe is ready yet. But we know that Dubai is a really great market at the moment, and it's big on art collecting.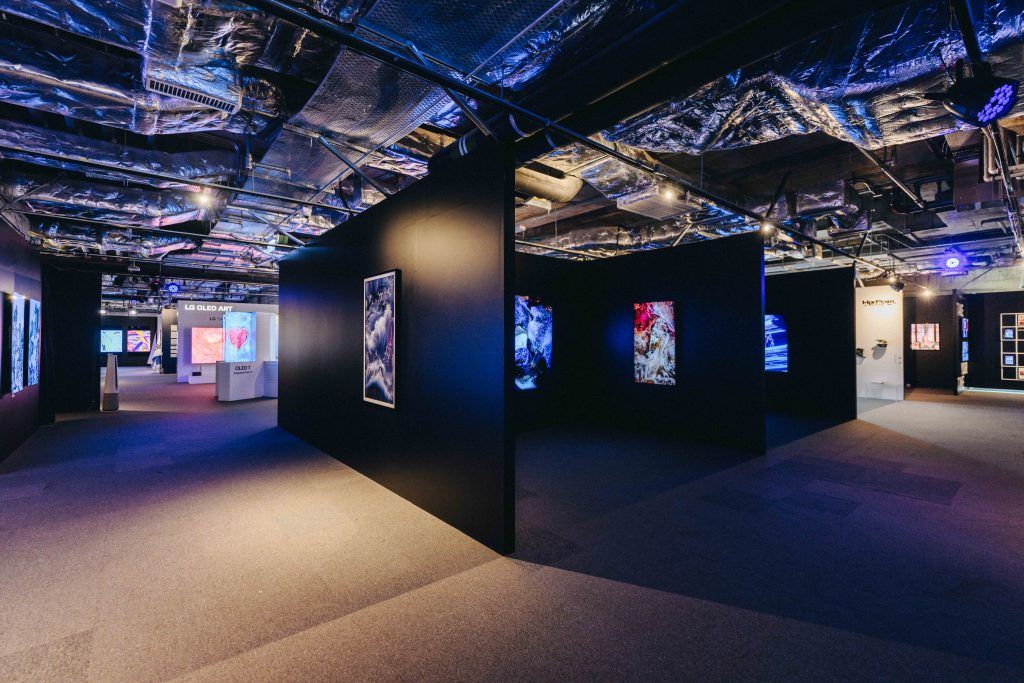 What excited you the most about this year's Digital Art Fair?
We were in a new location at K11 Musea, which was great, and I think the work, the art selection overall. We're a curator art fair, so we don't let anyone pay to be there. The collection of the work in there was worth well over US$10 million, so it was really nice to see all of them together and give people a standard of what digital artwork looks like.
As a curator, have you ever been tempted to try creating art yourself?
I always wanted to be an artist, but my dad said no. Not because I'm Chinese, or because I'm Chinese and female. But because being an artist was already almost impossible in their society back then. Instead, he wanted me to be a journalist. So I went to study journalism, but then after finishing, as you can see, I actually I ended up being a gallerist.
As a mother, how do you try to bring art into your family life?
Let's just say my daughter has wanted to become an artist since she was three years old. I'm terrified, because it's not easy to be a professional artist. I'm worried for her – as a mother, you always get worried. She's my little angel and she's so artistic. Since she was little, she can sit down and just paint by herself for hours.
Read More: World News | Entertainment News | Celeb News
247