The first malaria cases in decades were recently confirmed in two southern states. 
Four cases were confirmed in Florida, and one was reported in Texas. All patients have received treatment and are improving.
There is no evidence to suggest the cases in the two states, confirmed within the past two months, are related. 
The Florida Department of Health has issued a statewide mosquito-borne illness advisory following the cases along the Gulf Coast of south Tampa. 
LOCALLY ACQUIRED MALARIA CASES CONFIRMED IN TEXAS AND FLORIDA AS CDC CALLS FOR ACTION PLAN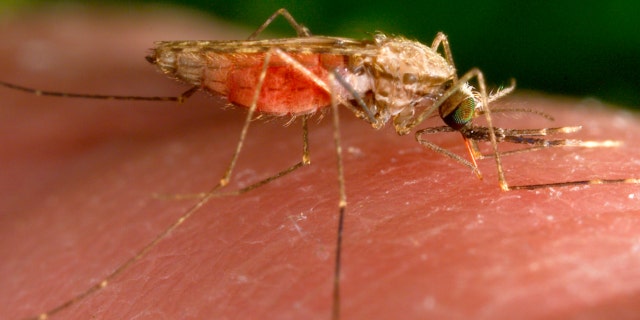 Surveillance for additional cases is ongoing, according to the Centers for Disease Control and Prevention.
The agency said locally acquired mosquito-borne malaria has not occurred in the U.S. since 2003, when eight cases of locally acquired Plasmodium vivax malaria were identified in Palm Beach County, Florida.
It noted that, despite recently-confirmed cases, the risk of locally acquired malaria remains extremely low.
Here is what to know to stay healthy. 
What is malaria? 
Malaria is a potentially fatal disease that is transmitted through the bite of an infective female Anopheles mosquito and caused by a parasite. Most of the continental U.S. has Anopheles mosquitoes. 
However, in rare cases, it can also be transmitted congenitally from mother to fetus at birth, as well as through blood transfusion, organ transplantation or unsafe needle-sharing practices. 
How do mosquitoes transmit malaria?
Malaria is caused by any of these five species: Plasmodium: P. falciparum, P. vivax, P. malariae, P. ovale and P. knowlesi. 
Approximately 2,000 cases of malaria are diagnosed in the country each year, and the majority of U.S. cases are in travelers and immigrants returning from countries where malaria transmission occurs – many from sub-Saharan Africa and South Asia.
Around 300 people experienced severe disease, and 5 to 10 people with malaria died yearly before the COVID-19 pandemic.
Local U.S. mosquito-borne spread has resulted in more than 150 locally acquired cases and more than 60 limited outbreaks over the past 50 years.
WEST NILE VIRUS CASES, POSITIVE SAMPLES DETECTED ACROSS THE COUNTRY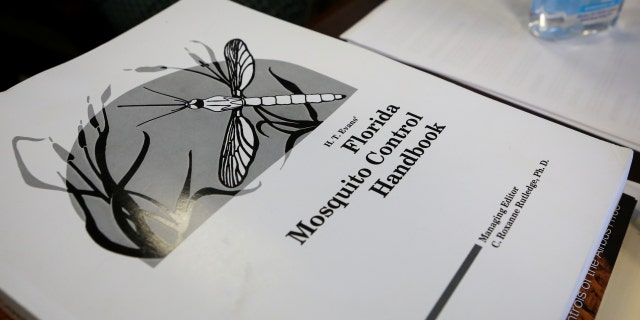 How many cases occur annually around the world?
Globally, more than 240 million cases of malaria occur each year, with 95% in Africa. 
Most imported cases of malaria in the U.S. are diagnosed during summer and early fall. 
Where is the risk higher?
The risk for malaria is higher in areas where local climatic conditions allow the Anopheles mosquito to survive during most of or the entire year, as well as where travelers from malaria-endemic areas are found. 
What are the symptoms?
Clinical manifestations of malaria include fever, chills, headache, myalgias and fatigue. 
Nausea, vomiting and diarrhea may also occur. 
For most people, symptoms star 10 days to four weeks after infection, although a person may feel ill as early as a week after infection or as late as a full year after infection.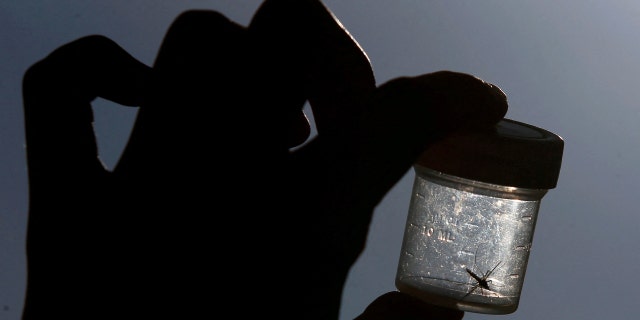 What is the treatment?
Malaria may progress to severe disease if not treated properly, during which seizures, renal failure, a change of mental status, acute respiratory distress syndrome and coma may occur. 
Malaria in pregnant people is associated with high risks of both maternal and perinatal morbidity and mortality.
Patients suspected of having malaria should be urgently evaluated in a facility that is able to provide rapid diagnosis and treatment within 24 hours of presentation. 
There are drugs to treat non-severe malaria and intravenous artesunate is the only medication available in the U.S. for severe cases.
The Associated Press contributed to this report. 
Read More: World News | Entertainment News | Celeb News