MetLife Stadium, home of the New York Jets and New York Giants, has faced an increase in criticism over the years because of its not-so-player-friendly turf.  
Six-time Pro Bowl wide receiver Brandon Marshall, who spent time with both teams, is among the players that were injured on the field and, in a recently surfaced interview from earlier this year, he blamed what he called a career-ending injury on the turf conditions.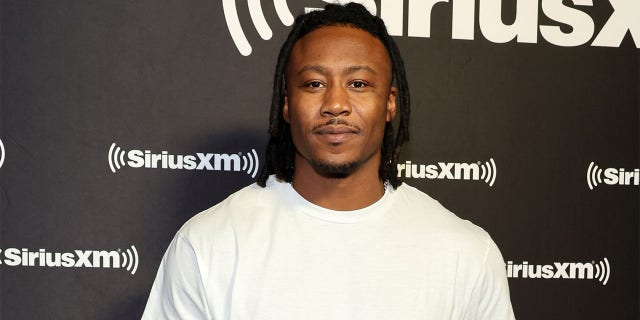 In a January interview with Dr. Mikhail Varshavski, an internet personality who goes by the name "Doctor Mike," Marshall recalled an injury he sustained during the 2017 season while playing with the Giants. 
METLIFE STADIUM TO CHANGE TURF IN 2023 AMID PLAYER COMPLAINTS: REPORT
"I snapped my deltoid, freaking turf, oh my goodness I knew it was over," he recalled while looking at a video of the injury.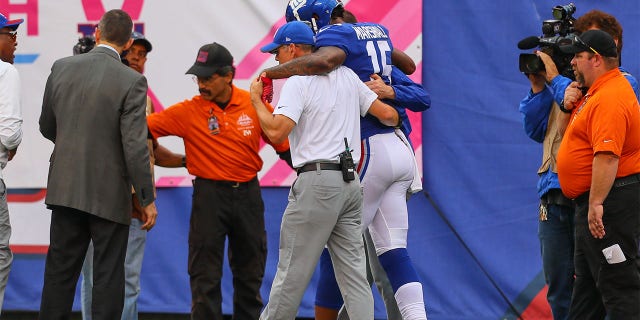 "This play ended my career," he said. "So there's been a lot of players complaining about this turf. Even this year, you had guys go down with non-contact injuries. It's really ruining careers." 
Marshall spent just that one season with the Giants before he was released the following offseason. His injury cost him the remainder of that year.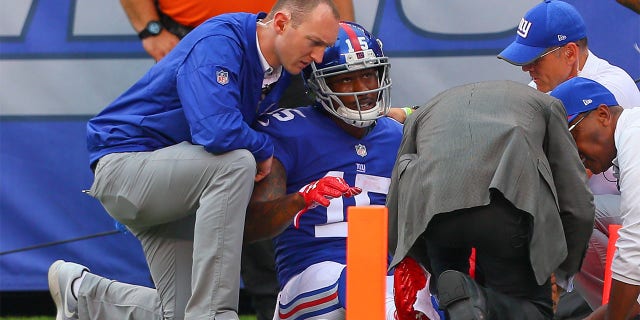 "That was pretty much the last of me. I felt like I could've played a couple more years, but that play was over."
Marshall played with the Seattle Seahawks in 2018 but was released after just six games. He signed with the New Orleans Saints and the Pittsburgh Steelers but did not appear in any games for either team. 
MetLife Stadium announced in November that it would be installing a new turf field for the 2023 season, according to a report from ESPN. 
The outlet reported in March that new improved synthetic turf was installed in the offseason that is supposed to decrease the number of injuries.
Read More: World News | Entertainment News | Celeb News