Tampa Bay Buccaneers wide receiver Mike Evans has never had a season with fewer than 1,000 receiving yards since he entered the league in 2014 even as he's missed a few games here and there.
For his efforts, Evans is a four-time Pro Bowler and won a Super Bowl with the team in 2020 with Tom Brady throwing him footballs. His stats speak for themselves and make him believe he's the best wide receiver in the NFL over Minnesota Vikings' Justin Jefferson, among others.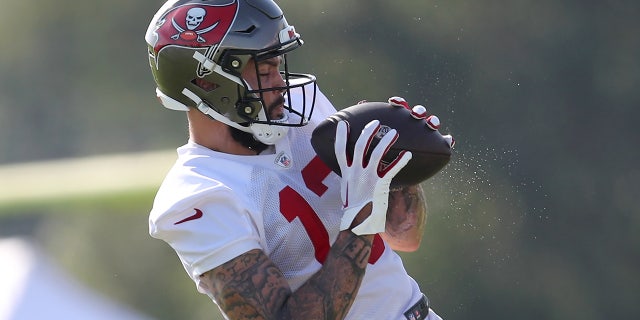 "I know where I'm at. My opinion matters more than anybody else because I watch all of these guys, and there are a lot of f—ing great players," he told ESPN on Tuesday. "But I'll take myself over anybody. If people were in my situation, there's only 5-10 guys in history who have done what I've done. It's been a battle, but I enjoy it."
Evans has the NFL record for most consecutive 1,000-yard seasons to begin a career with nine. Now, he's eyeing Jerry Rice's record for most consecutive 1,000-yard seasons in general. Rice had 11 straight from 1986 to 1996 with Joe Montana and Steve Young throwing him passes.
LE'VEON BELL SAYS SAQUON BARKLEY SIGNED FRANCHISE TAG IN ORDER TO AVOID BACKLASH OF HOLDING OUT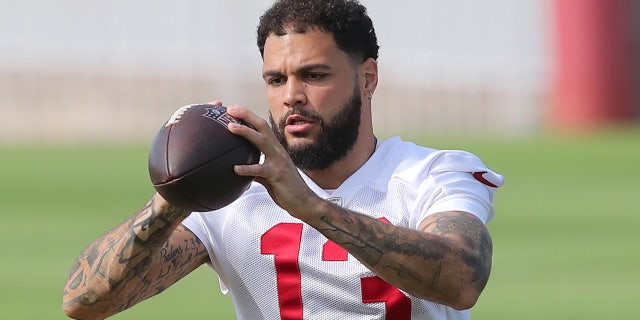 Maybe more remarkable is the number of quarterbacks that have been with the Buccaneers since he entered the league – Brady, Mike Glennon, Josh McCown, Jameis Winston, Ryan Fitzpatrick and Blaine Gabbert.
Now, Young isn't walking through that door for the Bucs in 2023. Tampa Bay will choose among Baker Mayfield, Kyle Trask and John Wolford in training camp. But Evans doesn't think the team's rebuilding after Brady retired earlier in 2023.
"We are just trying to win right now," Evans added. "I don't know why people don't see that. Win the division, after that people can take care of themselves."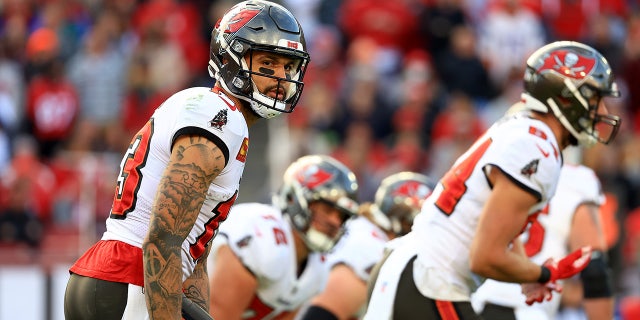 Tampa Bay starts the 2023 regular season on the road against the Vikings on Sept. 10.
Read More: World News | Entertainment News | Celeb News