The Kansas City Chiefs are at a standstill with perhaps their best player on defense.
Chris Jones has been holding out of training camp, and he has said he will be willing to miss about half the season.
Jones is entering the final year of a four-year, $80 million pact he signed before the 2020 season, but he wants a new contract before the season ends.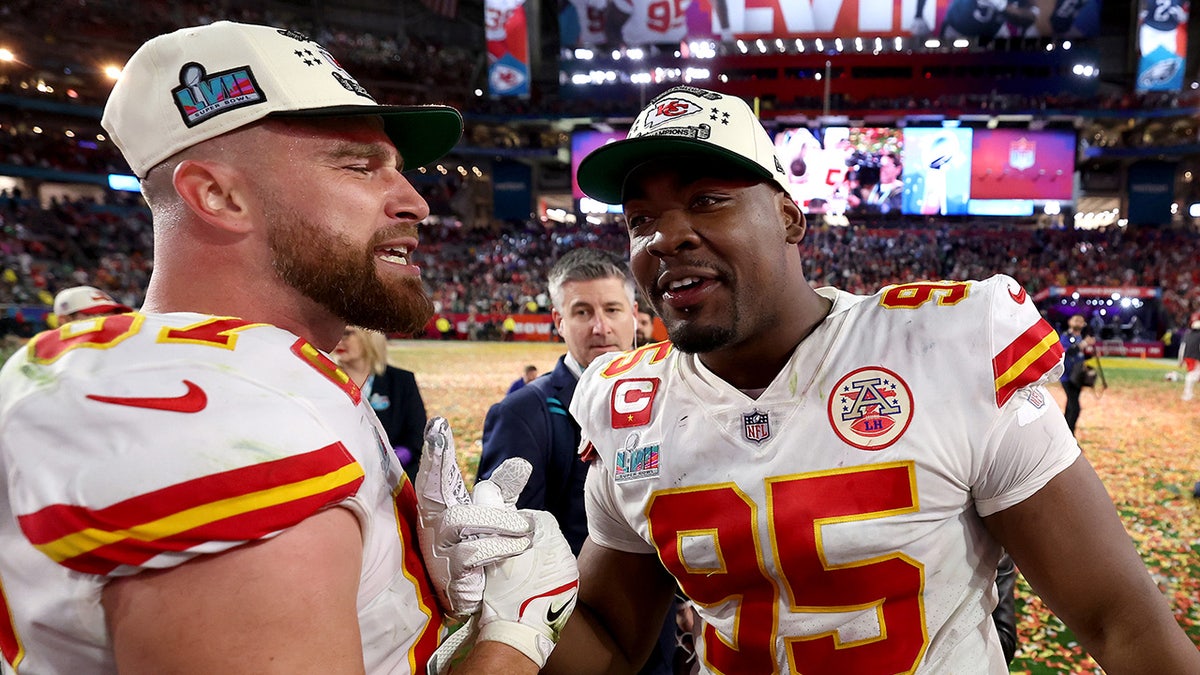 With the Chiefs season kicking off in less than a week, tight end Travis Kelce is starting to get nervous.
"Chris, can you please come back? You're really scaring me," Kelce said on his "New Heights" podcast with his brother, Philadelphia Eagles center Jason Kelce. 
"I don't get it. You must know something that I don't know, because I just don't get it. I really want to get another Super Bowl ring with you, brother. This is me bargaining you to just come back and play football for the Chiefs. Please, we need you. We need you bad."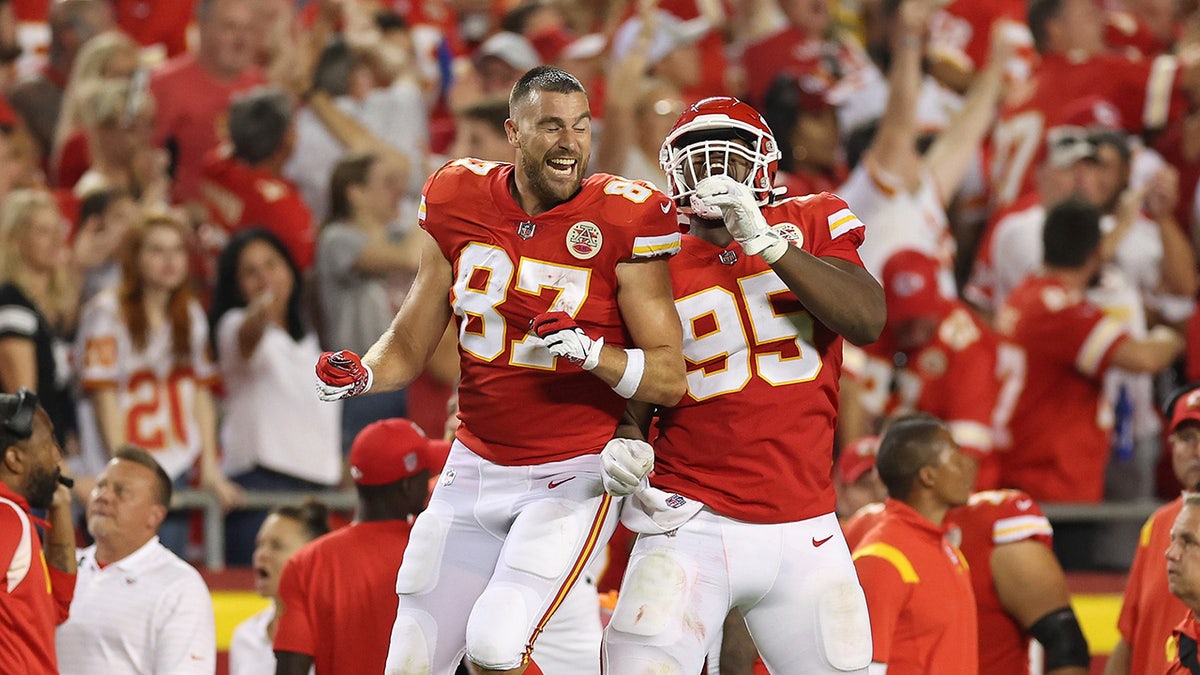 PATRIOTS RELEASE AUDIO OF TOM BRADY'S FIRST CONFERENCE CALL WITH MEDIA: 'I'M READY FOR IT'
Jason joked that Jones should hold out for "as long as possible" – his Eagles lost to the Chiefs in Chris, and will face off again in Week 10.
"Chris, I need you. Listen, don't let them do this to you, Chris. We need to hold strong, my man, for all the other d-tackles in the NFL. You cannot take this injustice! You must stay for at least the Eagles game, and then you can come back," Jason said.
But Travis wants him back ASAP.
"He's the best defensive player in the league right now. He's deserving of all the money in the world. Chris, I love you, please come back. Now."
Jones was subjected to $50,000 fines for each day of camp he missed.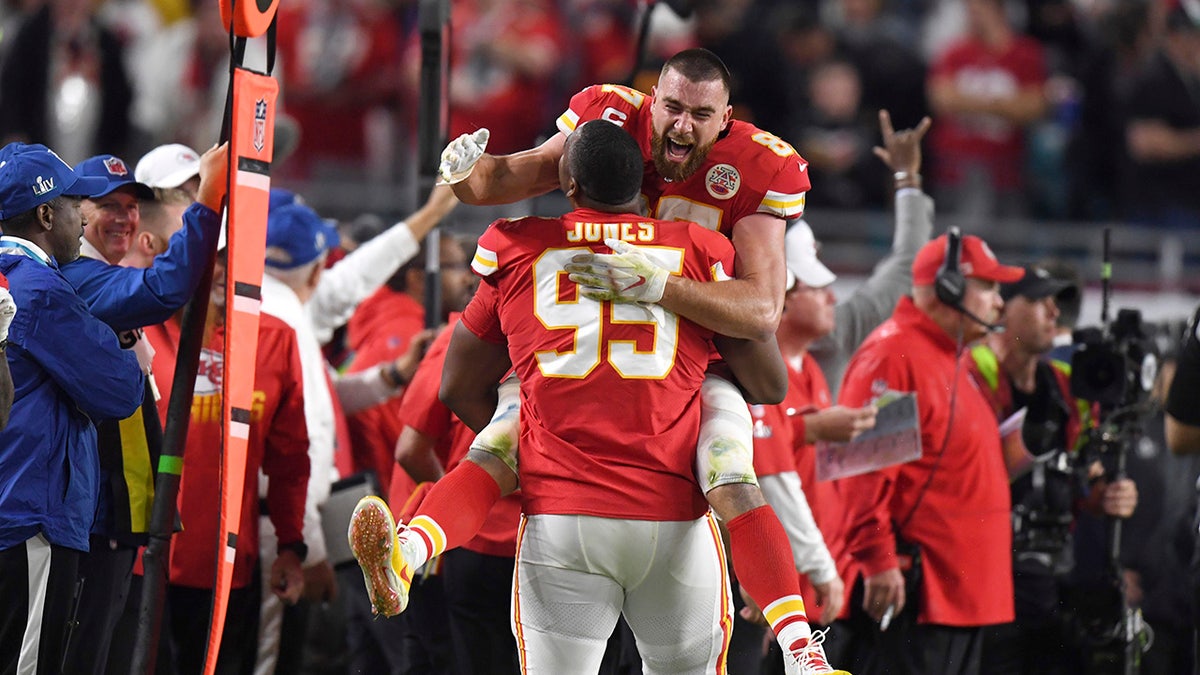 Jones made his fourth-consecutive Pro Bowl and was named a First-teamer for the first time in his career. He earned Second-team honors in three of the previous four seasons.
Read More: World News | Entertainment News | Celeb News