All-Pro defensive tackle Chris Jones said via social media that he doesn't mind holding out from the Kansas City Chiefs until Week 8. 
"I can afford it," he responded on X when another user said, "That'd be a hefty tab" when Jones noted Week 8 as his potential return date.
Jones would be forfeiting his weekly game checks if he does indeed hold out that long, which would total $1.1 million.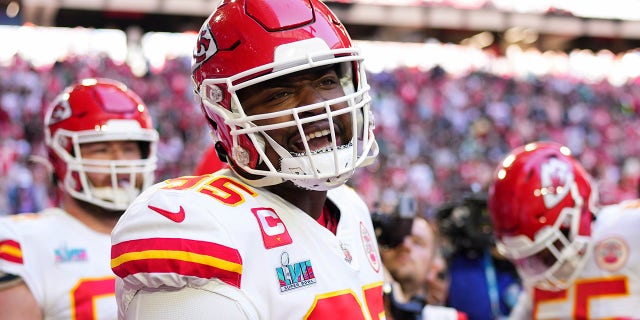 The comments from Chiefs fans came flying in when Jones posted a picture of a sign that read, "If it's out of your hands, it deserves freedom from your mind also."
While in the past Jones has said that he doesn't think people should take his social media posts seriously, his holdout with the Chiefs is quite real. He reportedly wants $30 million per season, and the Chiefs don't seem to be budging at that price right now. 
Jones is on the final year of his four-year, $80 million contract. He's set to make $20 million this season. 
SUPER BOWL CHAMP CHRIS JONES FIRES OFF CRYPTIC POST AMID CHIEFS CONTRACT HOLDOUT
Meanwhile, head coach Andy Reid was asked about Jones' situation on Wednesday, and his answer doesn't bode well for fans hoping they could find common ground. 
"There's been no communication, so I don't know what's going to go there. Whatever happens, happens, and if he's not there, the game goes on, right? That's how it works. . . . There's just been no communication," Reid told reporters on Wednesday. 
Jones reportedly wants to be paid $30 million per season in a new extension, but the Chiefs have not been willing to match that request. 
It's gotten to the point where even quarterback Patrick Mahomes is stunned that Jones hasn't reported to camp.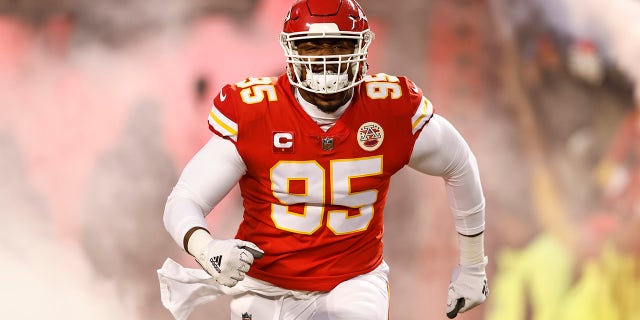 "I don't think anyone expected him not to be here now, but that's part of the contract negotiation stuff," Mahomes said, via ESPN. "I'm not looking down on him for anything like that. He has stuff that he's tried to get done that he feels like he needs to, to get done right now. I respect his decision.
"I just try to stay out of it and just tell Chris that I love him and that whenever he does come back, he will be welcome with open arms, and we know that he's preparing himself so that when he does get back, he can be that dominant player that he always has been."
Jones was named to his first All-Pro team last season after tallying 15.5 sacks (first among defensive tackles), 17 tackles for loss, two forced fumbles, four passes defended and 44 combined tackles. It was his fourth straight Pro Bowl selection and solidified the fact that he's one of the best defensive tackles in the game. 
EX-COLTS QUARTERBACK MATT RYAN DESCRIBES LAST 18 MONTHS IN NFL AS A 'S— SHOW'
Many believe Los Angeles Rams defensive tackle Aaron Donald is the best at the position in the league right now, and his three-year, $95 million deal gave him a $31.67 million average annual value. At $30 million, Jones would be second in the league, according to AAV, even after the loads of cash dished out to the position this offseason. 
Both New York teams locked down their studs in the defensive interior, as the Jets signed Quinnen Williams to a four-year, $96 million deal (most total money for the position), while the Giants inked Dexter Lawrence to a four-year, $90 million pact. The Washington Commanders signed Daron Payne to the same deal as Lawrence, and the Tennessee Titans signed Jeffery Simmons to a four-year, $94 million deal. 
Jones' $20 million that he's set to make for the 2023 season would rank him eighth among defensive tackles in average annual salary.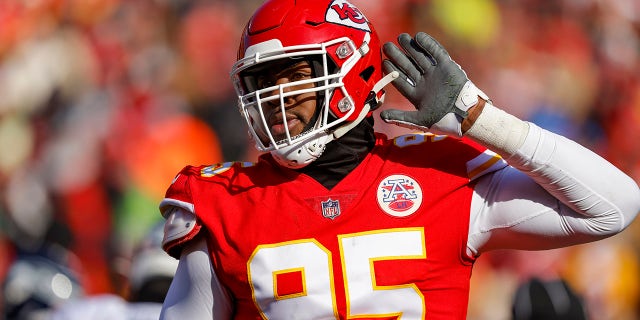 Next week, all NFL teams will be focused on Week 1 with their preseason schedule behind them and 53-man rosters trimmed by Tuesday. 
The Chiefs would obviously love their defensive disruptor on the field, but Jones appears to be holding his ground, and it could spill into the regular season. 
Read More: World News | Entertainment News | Celeb News