FIFA President Gianni Infantino responded Thursday to the controversy over Spanish Soccer Federation President Luis Rubiales kissing Spanish national team forward Jenni Hermoso on the lips without her consent during the awards ceremony of the World Cup. 
In an Instagram post, Infantino said the Spanish celebration after winning the World Cup was "spoiled" by Rubiales kissing Hermoso, according to Reuters.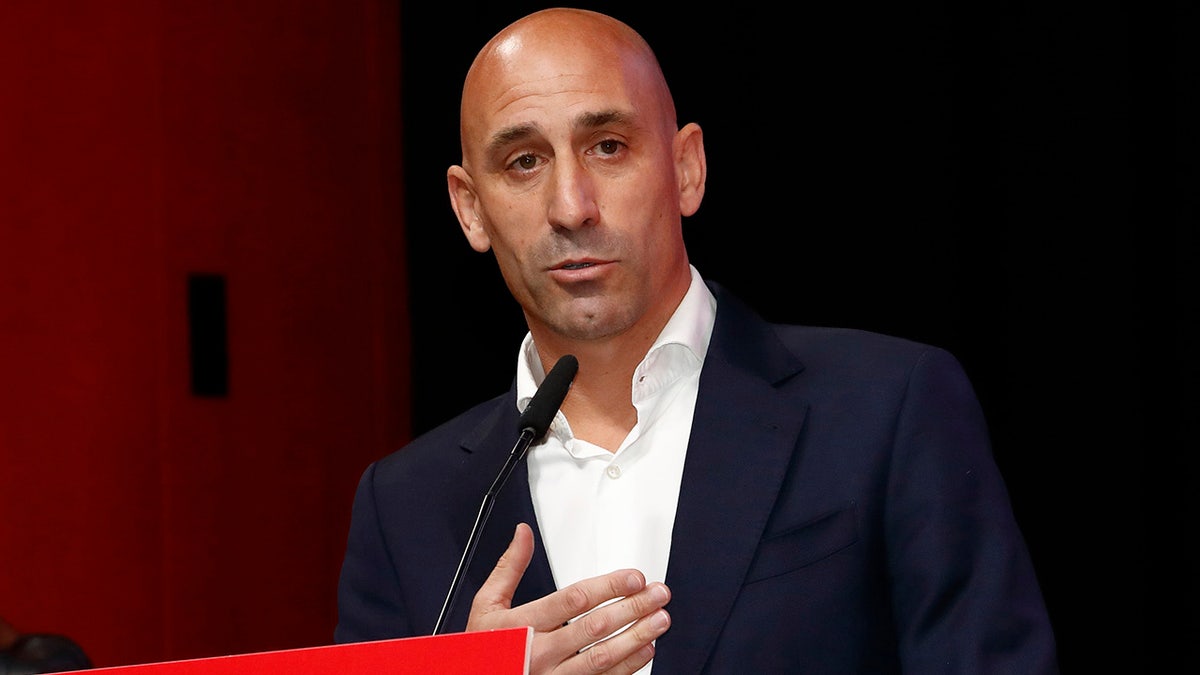 "The well-deserved celebrations for these magnificent champions were spoiled by what happened after the final whistle," Infantino, who was at the presentation, wrote on Instagram on Thursday.
"And what continued to happen in the following days. This should never have happened. FIFA's disciplinary bodies immediately assumed their responsibility and took the necessary actions."
SPAIN'S JORGE VILDA RIPS LUIS RUBIALES IN LATEST TWIST TO KISS DRAMA
FIFA provisionally suspended Rubiales last week from all football-related activities at the national and international level for 90 days by FIFA following his refusal to resign on Friday. 
"The disciplinary proceedings will continue their legitimate course," Infantino continued. "On our side, we should continue to focus on how to further support women and women's football in future, both on and off the pitch."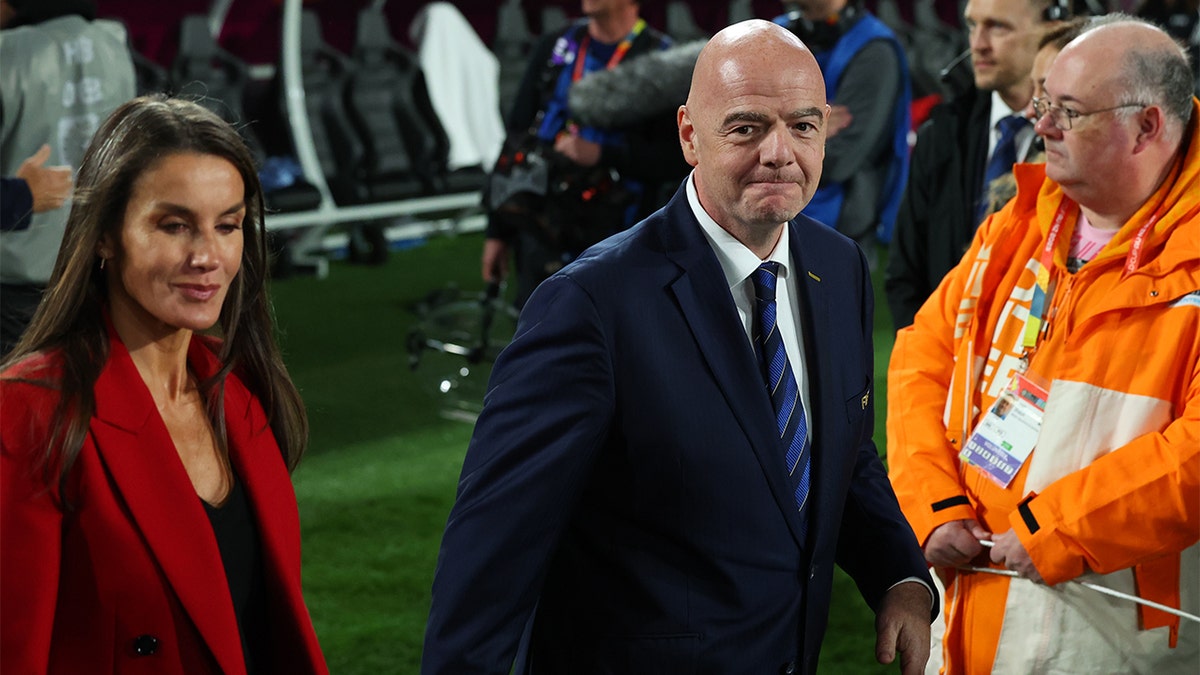 Rubiales caused an uproar after kissing Hermoso on the lips without her consent during the awards ceremony following Spain's 1-0 victory over England in Sydney.
Rubiales refused to resign in a speech in front of an emergency general assembly of the federation despite local reports that he planned to step down. He called the kiss "consensual" while repeatedly stating he would not resign. 
"My desire in that moment was exactly the same as if I'd have been kissing one of my daughters," he said, per ESPN. "No more or less. Everybody understands that. It was a spontaneous kiss, mutual, euphoric and consensual. That's the key.
"[Hermoso] had missed a penalty. I have a great relationship with all the players. . . . In the moment that Jenni arrived, she lifted me up off the ground. We almost fell over. We hugged. I said, 'Forget about the penalty, you've been fantastic, we wouldn't have won the World Cup without you.' She said: 'You're great.' I said, 'A kiss?' and she said: 'Yes.'
"From 'no big deal' and all that, then the pressure starts, the silence of the player and a statement [from Hermoso] that I don't understand. Justice isn't being done here. This is a social assassination of me, they're trying to kill me."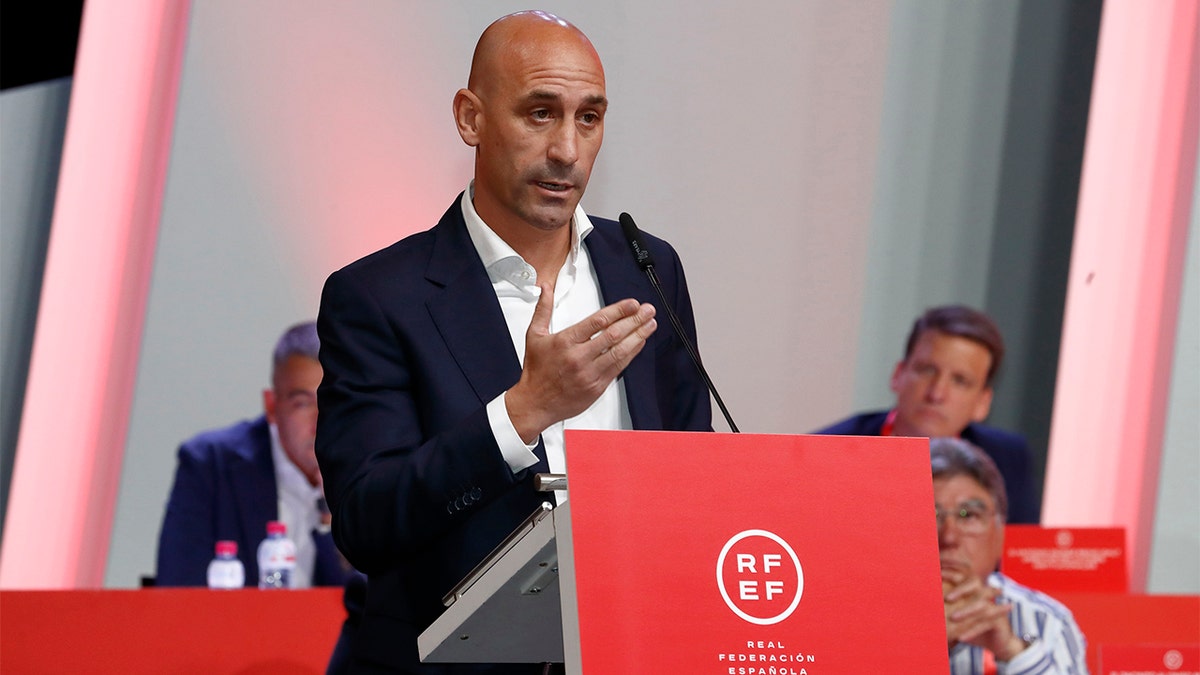 Hermoso issued a statement following the speech through her players' union, saying, "in no moment did I consent to the kiss that he gave me, and in no moment did I try to pick up the president."
Hermoso also said the kiss put her in a vulnerable position.
"I want to reiterate that I did not like what happened," the statement added. "I felt vulnerable and a victim of an implusive-driven, sexist, out-of-place act without any consent on my part."
Hermoso commented on the kiss twice before saying she did not consent to the kiss. 
MOTHER OF EMBATTLED SPANISH SOCCER FEDERATION PRESIDENT LAUNCHES HUNGER STRIKE OVER KISS DRAMA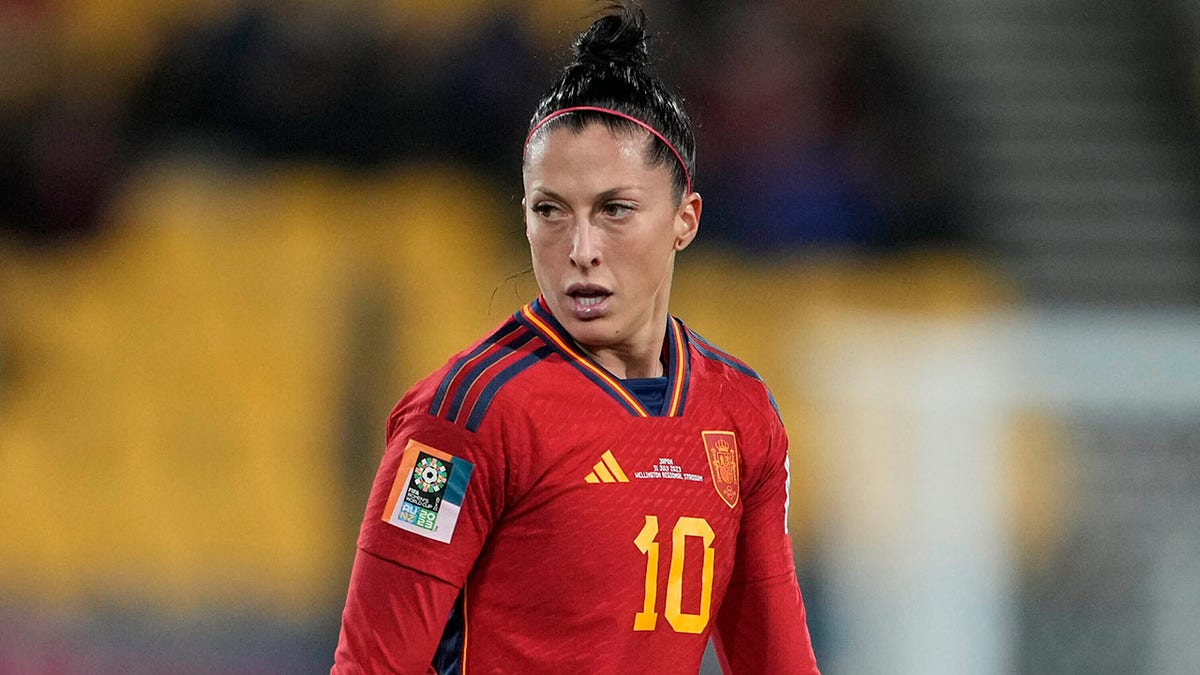 Hermoso initially said she "did not enjoy that," according to The Telegraph. She later told Cadena COPE the gesture was "no big deal." She also downplayed it in an interview with Spain's EFE.
"It was a mutual, totally spontaneous gesture because of the huge joy of winning a World Cup," she said. "The 'presi' and I have a great relationship. His behavior with us has been a '10.' It was a natural gesture, of affection and gratitude… We've won a World Cup, and we won't get away from what's important."
Spanish prosecutors have opened an investigation into whether Rubiales committed an "act of sexual aggression," per Reuters.  
Rubiales was also criticized for grabbing his crotch in celebration as Spain won the Women's World Cup, and offered an apology for his actions in a "moment of euphoria."
Fox News' Ryan Gaydos contributed to this report
Read More: World News | Entertainment News | Celeb News