It's "Hope Week" for the New York Yankees, and there are ample amounts of hope going on in the clubhouse that their MVP, Aaron Judge, will be back on the field this season. 
Gerrit Cole is praying it happens soon. 
The Yankees' "Hope Week" initiative, which is in its 14th year of highlighting different individuals, families and organizations worth of recognition and support, began on the TODAY Show Monday morning with Judge, Cole and manager Aaron Boone being interviewed about the event kicking off ahead of their series opener with the Baltimore Orioles at Yankee Stadium.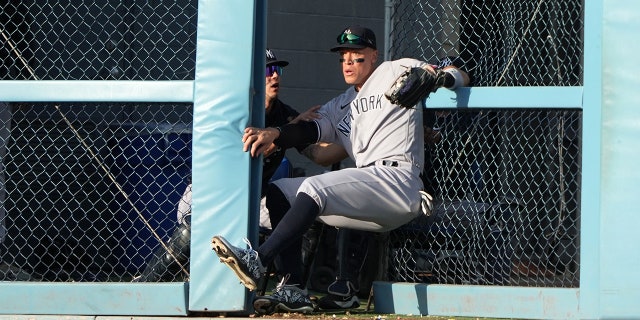 The interview shifted to Judge's health and how he's feeling of late following the torn ligament he suffered in his toe after making an incredible catch at Dodger Stadium. He's been out since June 3.
"Hopefully soon. We'll see," Judge said when asked when he will be returning to the team. "We got the All-Star Game coming up here, so hopefully that will buy me a couple days and we'll be back there soon." 
When co-host Craig Melvin said he's hearing Judge will be returning shortly after the All-Star break next week, it prompted Cole, who is enjoying a solid season again in pinstripes with a 2.79 ERA with 118 strikeouts in 109.2 innings, to make praying hands. 
YANKEES' AARON JUDGE PLAYS CATCH IN FIRST BASEBALL ACTIVITY SINCE TOE INJURY, INCHING CLOSER TO RETURN
Cole speaks for the entire organization and its fan base as Judge's absence has clearly shown on the stat sheet. 
It's been a full 30 days since Judge suffered his toe injury, and the Yankees rank dead last in MLB in batting average (.215), on-base percentage (.285) and second-to-last in OPS (.645).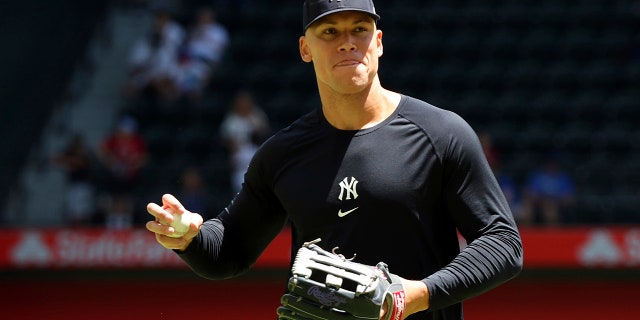 However, despite the Bronx Bombers not fitting that long-standing moniker, they own the third and final wild card spot in the American League right now, though it is just one-and-a-half games above their AL East rival, Toronto Blue Jays.  
Judge has tried to stay "locked in" since he's been on the injured list, as the franchise's 16th captain all-time continues to stay on top of his recovery regimen while providing leadership and guidance for those that need it. 
"Help a teammate, pick a teammate up. If I see someone struggling during a game, try to give them words of encouragement," Judge said. 
While Judge's leadership continues to flourish off the field, the Yankees certainly hope he can lead by example on it very soon.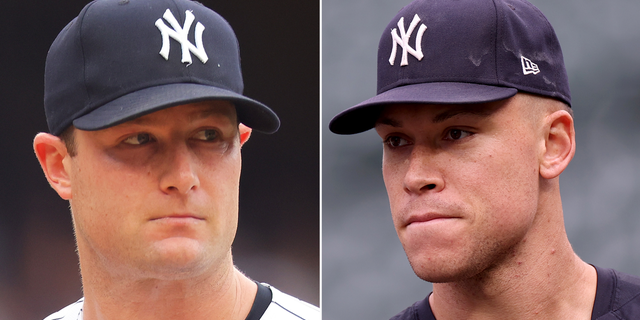 The outfielder was enjoying more success in 2023 after setting a new American League single-season home run record with 62 big flies last year. He was hitting .291/.404/.674with 19 homers and 40 RBI over 49 games. 
Read More: World News | Entertainment News | Celeb News