Madison Carter, the girlfriend of the late former NFL quarterback Ryan Mallett who drowned in waters off the coast near Florida last week, posted a touching tribute to him on Facebook Sunday.
Carter was with Mallett in Destin, Florida, when he and a few others were stuck on a sandbar and tried to swim back. Mallett went under and was pulled out of the water by lifeguards, authorities said. Once back on the shore, lifeguards tried to resuscitate him but to no avail. He was later pronounced dead at a hospital.
"How do I even find the words. I prayed for you for 27 years, and we finally found each other," Carter wrote on Facebook. "I trust that God has a plan for everything, but I don't think I will ever understand why this happened. I'm so sorry I couldn't save you, and I hope you know how hard I tried.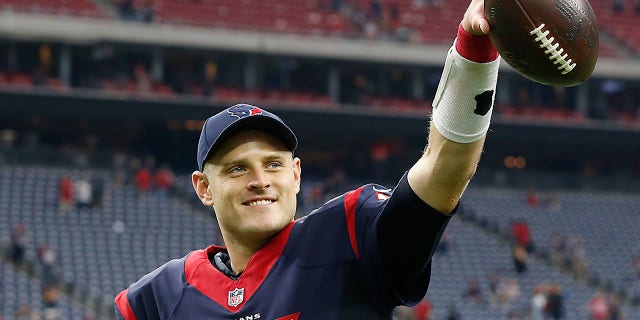 "Everyone knows how talented, dedicated, and passionate you were about the game of football. Those of us who were lucky enough to know your heart know that it was even bigger than your larger-than-life personality and stature. Nothing was ever about you, it was always about others. Multiple times, I heard you say 'there are so many good people in this world,' and that statement alone shows what kind of person you were. Always looking for the good.
"I can never thank you enough for loving me the way that you did. In such a short time, you showed me the love I have prayed for my entire life. You loved me fiercely and unapologetically. We were planning our future. We were just getting started. I'm sure some think we're crazy for feeling the way we did about each other in such a short time. I thought we were crazy at first too. But you helped me understand that when two souls connect the way ours did, love has no set timeline.
FLORIDA SHERIFF BLASTED BEACHGOERS FOR IGNORING WARNINGS BEFORE EX-NFL QB RYAN MALLETT'S DROWNING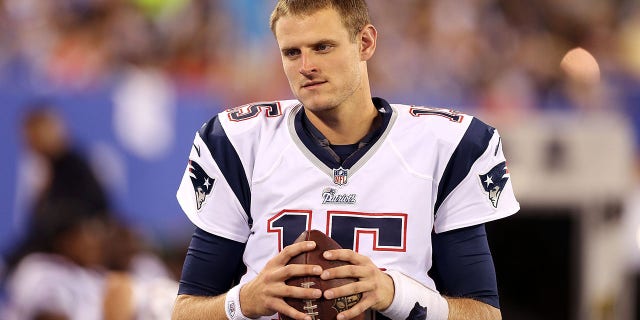 "Words cannot convey how badly I miss you. I hope you know how loved you are. By myself, your amazing family, your friends, your teammates, your students, and countless others. I don't know how I'll ever get past this. But I'm so honored to love you and be loved by you. You changed my life, and I'm forever grateful for the time we had. No amount of time would have ever been enough. I love you, Ryan. Please watch over us. I can't wait to see you again."
Mallett was a standout quarterback at Arkansas before the New England Patriots selected him in the third round of the 2011 NFL Draft. He was with the Patriots until the 2014 season, when he joined the Houston Texans. He was later traded to the Baltimore Ravens before he came a free agent in March 2018.
After Mallett stepped away from the NFL, he became a football coach for White Hall High School in Arkansas.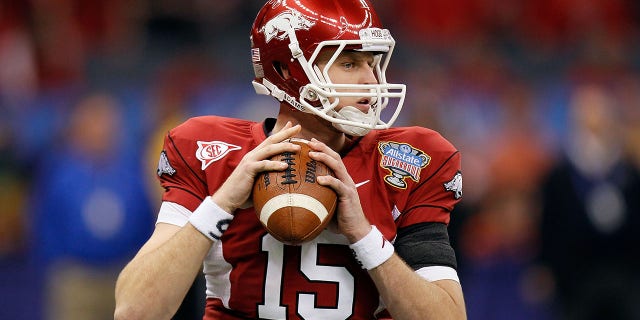 "It is with great sadness that we share the loss of Coach Ryan Mallett. Coach Mallett was a beloved coach and educator. We ask that you remember his family, team, students, fellow coaches, and the White Hall School District staff in your prayers," the school said.
Fox News' Scott Thompson contributed to this report.
Read More: World News | Entertainment News | Celeb News