The New York Yankees have won 27 World Series titles, by far the most in Major League Baseball history, with the St. Louis Cardinals a distance second, leading the National League with 11 world championships. 
Now, the Yankees organization sits atop the record books in another coveted area.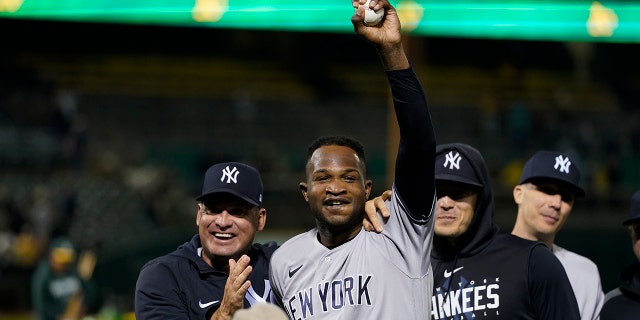 Domingo Germán threw the 24th perfect game in MLB history Wednesday night against the Oakland A's, giving New York four such performances in the organization's history, breaking a tie with the Chicago White Sox for the most perfect games by any team. 
YANKEES PITCHER DOMINGO GERMÁN THROWS FIRST PERFECT GAME SINCE 2012, 24TH IN MLB HISTORY
Three other Yankees have accomplished the feat, with Germán joining Don Larsen (1956), David Wells (1998), and David Cone (1999).  
Three pitchers have thrown perfect games for the White Sox, with Philip Humber being the latest in 2012. 
"So exciting," Germán said after the game, via a translator. "When you think about something very unique in baseball, not many people have an opportunity to pitch a perfect game. To accomplish something like this in my career is something that I'm going to remember forever."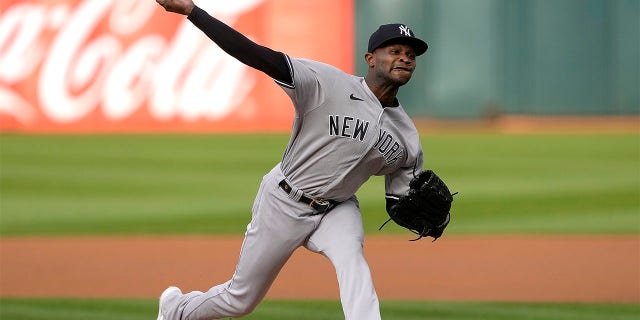 While all perfect games are unexpected, Germán's was particularly out of the blue considering he allowed 10 runs in his previous start on June 22 against the Seattle Mariners. 
Germán is now the first player to throw a perfect game after allowing 10-plus runs in his previous start, according to ESPN. 
Germán is also the first player from the Dominican Republic to throw a perfect game. 
His performance Wednesday night at the Oakland Coliseum comes over a month after Germán was suspended 10 games by Major League Baseball due to an ejection against the Toronto Blue Jays following a foreign substance check.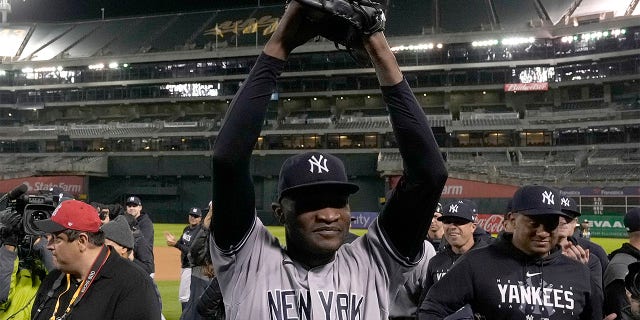 German was adamant that it was just rosin, but home plate umpire James Hoye said it was the "stickiest" hand he felt, and it was "definitely not rosin."
"I'm just happy for Domingo. He's had a rough last couple starts and he's kind of been dragging a little bit," Yankees catcher Kyle Higashioka said. "I kind of always felt like of anyone, he has a really good chance to do something like this and for it all to come together tonight is just amazing."
Fox News' Lawrence Richard and Ryan Morik contributed to this report.
Read More: World News | Entertainment News | Celeb News