An American tourist was forced to apologize after blowing a large cloud of cannabis smoke on a crowd of people in Thailand.
American tourist Angkhan Vorac Chhieng was caught on video using a "Ghostbusters-style weed blower" to smoke out a crowd of people on a busy street in the popular tourist island of Phuket in Thailand, according to a report from ViralPress.
Video footage shows the tourist blowing what was reportedly cannabis smoke as pedestrians attempt to pass by the area. The video was widely circulated online, sparking an investigation by the Phuket Provincial Police.
OVER $1.4 MILLION WORTH OF PANGOLIN SCALES WERE SEIZED BY THAI AUTHORITIES IN KALASIN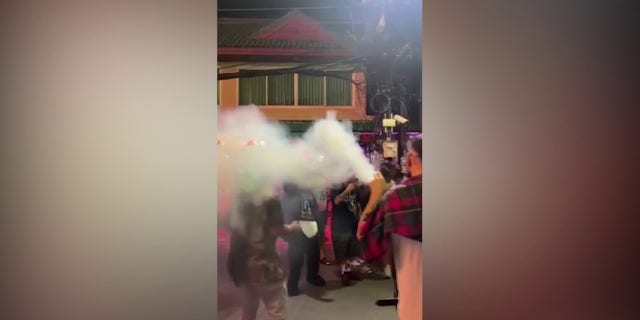 Using CCTV footage, Police Col. Sujin Nilabadee said authorities were able to track down the American and forced him to apologize in a video message. Chhieng explained in the video that he was using the device to promote his marijuana business and apologized for any harm caused to Phuket's tourism reputation.
"Sorry, I'd like to apologize to Phuket. I love Thailand. It was a misunderstanding," the American said, according to ViralPress.
According to police, the American landed in the country on Aug. 15 and was staying in a hotel in the area but left the country following the incident. The police also issued a statement apparently indicating they intended to ban the American from reentering the country.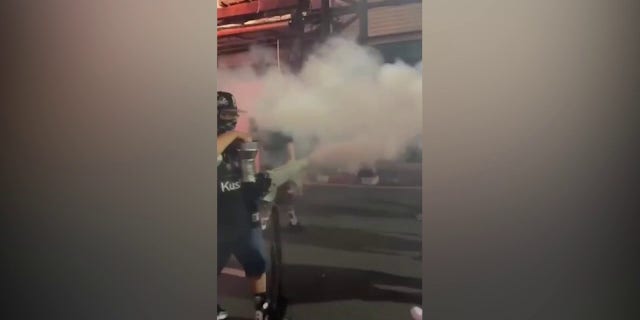 THAILAND'S EX-PM TRANSFERRED FROM PRISON TO HOSPITAL IN LESS THAN A DAY AFTER RETURNING FROM EXILE
"Notifications have been sent to the Immigration Office and the Phuket Provincial Public Health Office directing them to take appropriate action within their areas of jurisdiction," police said, according to ViralPress.
The incident also reportedly spawned local authorities in Phuket to conduct inspections on cannabis sellers in the area to check for proper licenses and sales permits, but authorities found no violations.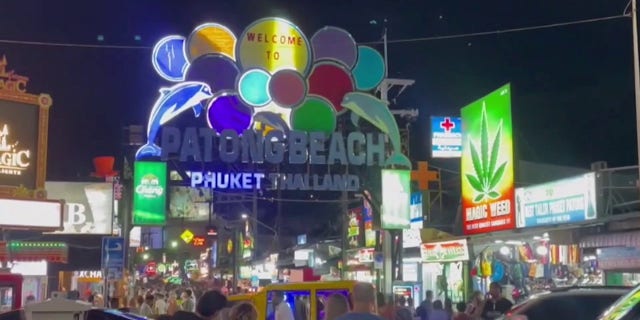 Cannabis was banned in Thailand until June of last year, according to the report, but has since been decriminalized as long as the drug is not distributed to people under 20 and pregnant women.


Read More: World News | Entertainment News | Celeb News