The Biden administration has denied that an "interim" Iran nuclear deal is on the table, but a think tank report outlines a number of indications that diplomatic discussions may have continued, potentially with incoming concessions. 
"Despite a variety of statements by the administration since last fall alleging that the Iran nuclear deal was on the back burner, it appears the administration had merely been seeking a back-door to negotiate with the Islamic Republic this whole time," Behnam Ben Taleblu, Senior Fellow at the Foundation for Defense of Democracies (FDD), told Fox News Digital. 
Negotiations over reviving the Joint Comprehensive Plan of Action (JCPOA), also known as the Iran Nuclear Deal, hit a snag in late 2022 as U.S. Secretary of State Antony Blinken admitted that talks had gone "backwards" with Iran, who continued to add "extraneous demands, demands unrelated to the JCPOA itself." 
The administration continued to say it remained committed to pursuing the deal as a means of preventing Iran from attaining a nuclear weapon and potentially reshaping the political and security landscape of the Middle East. 
BIDEN'S IRAN ENVOY ROBERT MALLEY PLACED ON LEAVE AMID SECURITY CLEARANCE INVESTIGATION
Critics, including some neighboring countries such as Israel and Saudi Arabia, have argued that the deal will provide Iran with much-needed funds, which it would direct toward proxy terrorist activities against its regional rivals. 
A State Department spokesperson told Fox News Digital that U.S. policy on Iran "has not changed."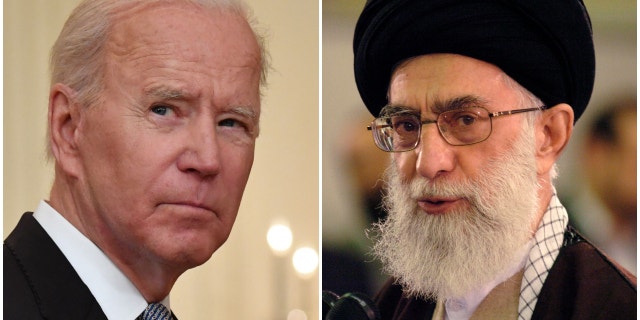 "Secretary Blinken made clear on Wednesday, and as we have said several times, there is no nuclear deal in the offing," the spokesperson said, adding that the administration has "made clear to Iran that they should not take steps that would escalate tensions and have been urging Iran to take a de-escalatory path." 
"We believe diplomacy is the best path for ensuring Iran never acquires a nuclear weapon, but as we have said, we are preparing for all possible contingencies in full coordination with our partners and allies," the spokesperson said. 
MOSSAD FOILS HIT SQUAD LOOKING TO KILL ISRAELIS, CAPTURES TERROR CHIEF IN IRAN
Blinken on Wednesday said that "there is no agreement in the offing, even as we've – we continue to be willing to explore diplomatic paths."
Taleblu, who co-authored the FDD's memo along with Senior Advisor Richard Goldberg, pointed to a number of meetings that happened in the past few months that indicate dealings have continued in a less organized and more unofficial capacity.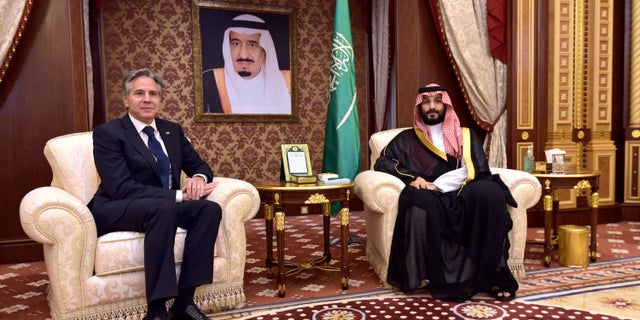 The U.S. and Iran have reportedly engaged over the release of three prisoners from Tehran, for which Washington could allegedly provide the release of some $7 billion in sanctioned funds held in escrow under U.S. sanctions laws in South Korea. 
The head of the Central Bank of Iran, an institution sanctioned by the U.S. Treasury Department for financing the Islamic Revolutionary Guard Corps (IRGC), visited Washington in May for a discussion with the International Monetary Fund (IMF). 
US, EUROPEAN ALLIES DEMAND ACTION TO END RUSSIA'S USE OF IRANIAN DRONES IN UKRAINE
A write-up in the New York Times from June 14 reported that the U.S. has aimed to reach an informal, unwritten agreement with Iranian officials, which they refer to as a "political cease-fire" that would aim to prevent further escalation. Other talks on the subject allegedly occurred in Oman. 
In response to a question from a reporter at Thursday's press briefing, State Department Spokesperson Matthew Miller said that he had "no update" on efforts between Iran and Western nations to put controls on Iran's nuclear weapons program.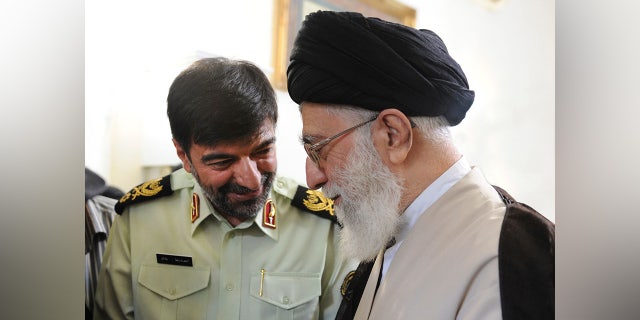 The Times also suggested that Iran might agree to stop attacking American contractors in Syria and Iraq, but the FDD counters that the country's use of proxy fighters could provide it deniability even as Tehran lines its pockets with billions of dollars. 
"There is no such thing as a gentleman's agreement with the Islamic Republic," Taleblu argued. "The fact that Washington has gone from seeking a better deal to merely the same deal to a lesser deal and now an informal arrangement is proof of Iran's willingness to play hardball and consistently narrow the parameters of any accord."
The FDD also noted that the Biden administration will need to provide Congress with notice of the plan for approval, or the president may violate U.S. law – and he would need to wait 30 days before releasing the funds. 
"While every effort should be undertaken to get American hostages out of Iran, paying ransom, however indirectly, that would benefit terror-financing institutions and the overall economic well-being of the Islamic Republic will only underwrite the next round of international hostage-taking by Tehran," Taleblu added, saying that it is "fiction." 
"Congress and the American public cannot be kept in the dark on this issue while Iranian policymakers are kept in the light," Taleblu stressed. 
The White House did not respond to a Fox News Digital request for comment by time of publication. 
Read More: World News | Entertainment News | Celeb News