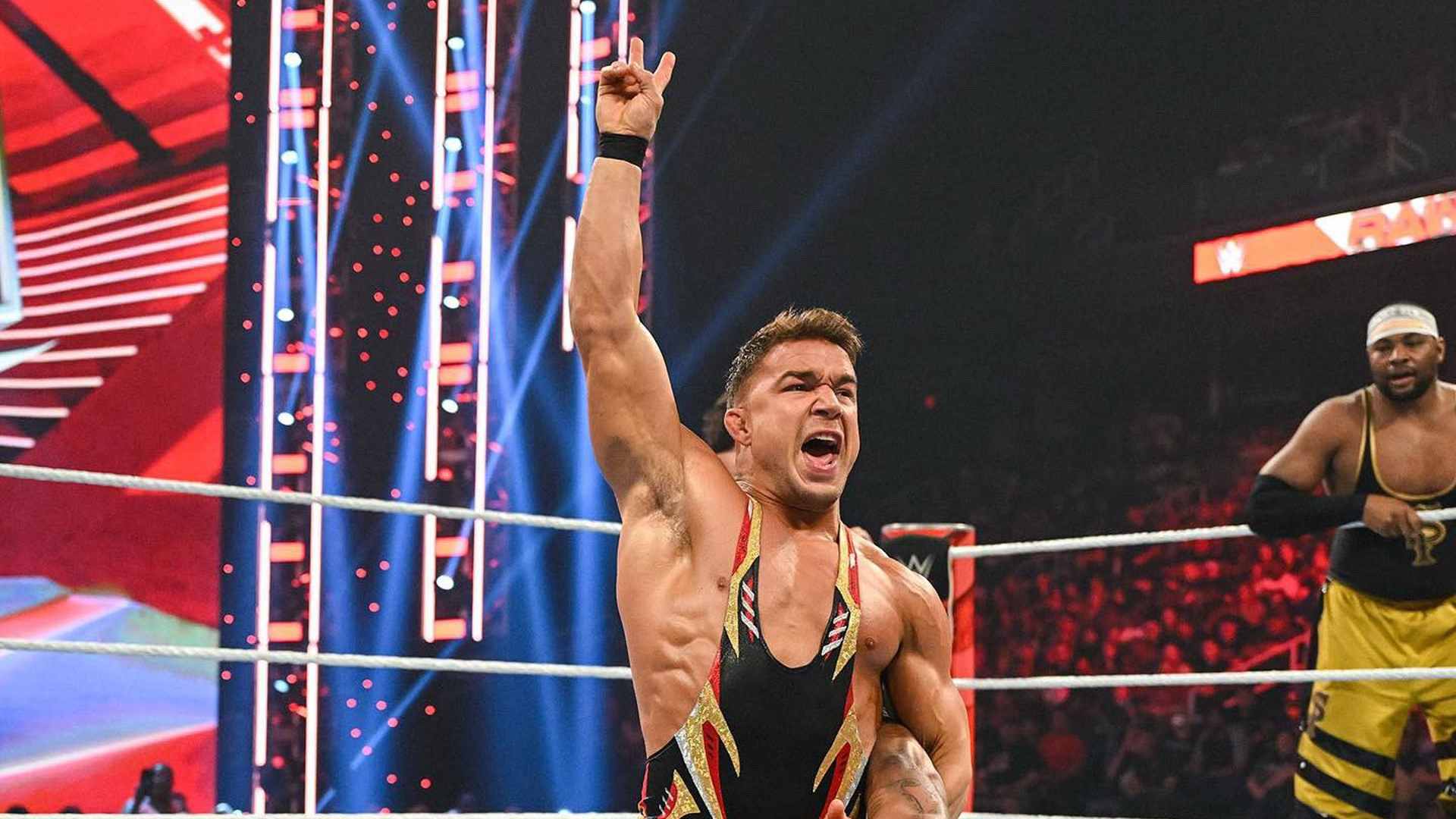 Chad Gable is a familiar face in WWE's tag team division and he is making waves in recent weeks as he steps into the solo spotlight. While much of his WWE journey has been defined by his tag team exploits, Gable is now setting his sights on singles competition expressing his readiness for a new chapter in his career.
Advertisements
In recent episodes of WWE programming, Chad Gable has gone toe-to-toe with all three members of Imperium a formidable faction that has made its presence felt in WWE. This included not one but two attempts to capture the Intercontinental Championship which is currently held by the dominant GUNTHER. In their second title clash, Gable and GUNTHER left a lasting impression on both fans and WWE insiders earning applause from pundits and a standing ovation from the WWE locker room.
Gable's journey to this pivotal moment in his career has been marked by determination and a burning desire to prove himself as a single competitor. He recently shared his aspirations and newfound confidence during an appearance on WWE's "After The Bell" podcast. "I truly feel at this point that I'm ready for this, as a singles guy," Gable declared. "I'm done with just being labeled the tag team guy."
Chad Gable's quest for singles success takes center stage in WWE
For Gable, this transition represents more than just a change in his wrestling persona. It symbolizes a personal evolution and a willingness to take on new challenges. He is driven by a desire to shed the tag team label and showcase his capabilities as an individual performer.
Gable's pursuit of singles success has been a journey of self-discovery and self-improvement. He spoke candidly about the internal pressure he placed on himself as he embarked on this new path. "I put this on myself. I'm the one that gave them my word that said, 'I'm ready, so you better fricking deliver,'" Gable emphasized. "That's on you."
Despite his recent defeat at the hands of GUNTHER, Gable remains undeterred. He is determined to earn himself a championship rematch and looks forward to a future showdown with "The Ring General." GUNTHER's reign as Intercontinental Champion has lasted for an impressive 460 days making him a formidable opponent for any challenger. Gable's pursuit of the championship is not just about the title itself. It's about cementing his legacy and proving that he belongs among WWE's elite singles competitors.
For more WWE news
Roman Reigns: On WWE Night of Champions 2023, Roman Reigns reached a massive milestone
Cody Rhodes: WWE Hall of Famer thinks Cody Rhodes should turn heel
Advertisements
Get the latest from Sportslumo.com by following us on Instagram, Twitter, and YouTube


Read More: World News | Entertainment News | Celeb News
247