The House Foreign Services Committee is forming a bipartisan task force to "modernize U.S. foreign military sales" that are "plagued with delays" to deliver military equipment to key allies like Taiwan "as quickly as possible."
Chairman Michael McCaul, R-Texas, announced Tuesday that House Foreign Affairs Committee will assemble a bipartisan Technical, Industrial, and Governmental Engagement for Readiness (TIGER) Task Force to rapidly supply allies with weapons. 
"Our partners, like Taiwan, order American military equipment because they need it. They should receive that hardware as quickly as possible," said Rep. Seth Moulton, D-Mass., who is co-leading the task force.
MAJORITY OF AMERICANS SUPPORT INCREASING US MILITARY PRESENCE NEAR TAIWAN TO COMBAT CHINA THREAT: POLL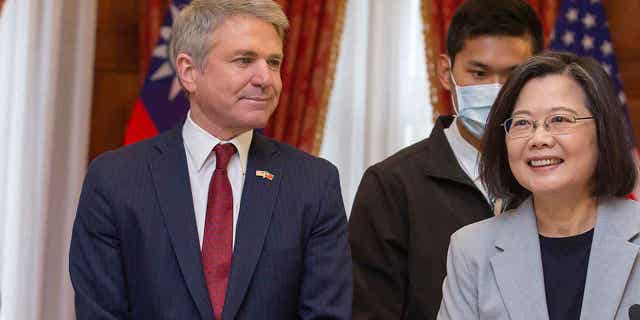 The committee's formation comes after Secretary of State Antony Blinken stated that U.S. does not support Taiwanese independence, which has been a longstanding understanding between the America and China — which claims the island as part of its territory.
"We remain opposed to any unilateral changes to the status quo by either side. We continue to expect the peaceful resolution of cross strait differences," said Blinken on June 19 after a meeting with Chinese President Xi Jinping.
 BLINKEN SAYS US 'DOES NOT SUPPORT TAIWAN INDEPENDENCE' DURING CHINA VISIT
Nonetheless, the bipartisan task force seeks to push through regulatory roadblocks and streamline shipping routes to provide allies and partners with military provisions. 
"For years, U.S. foreign military sales have been plagued with delays that have put many of our allies and partners across the globe at risk," said TIGER task force leader Rep. Michael Waltz, R-Fla.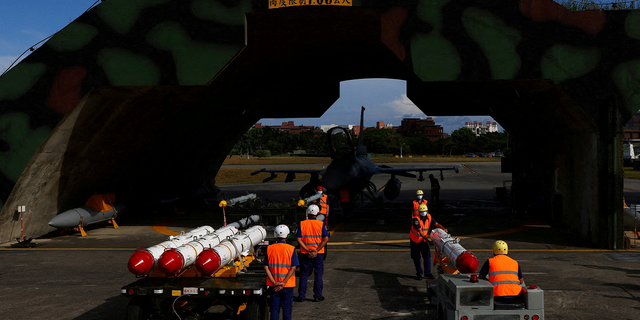 In March, the U.S. approved a $619 million arms sale to Taiwan, which included 200 anti-aircraft Advanced Medium Range Air-to-Air Missiles and 100 AGM-88B HARM missiles. Additionally, the U.S. bolstered its Taiwan training program in February, adding 100-200 more troops to prepare for a potential attack from the mainland. 
Last year, U.S.-China Economic and Security Review Commission blamed a diversion of weapons to Ukraine as the reason for a backlog in weapons shipments to Taiwan. In response, Sen. Josh Hawley, R-Mo. said in a letter to Blinken that the China threat "requires us to expedite delivery to Taiwan of the weapons it needs to defend itself."
"We will examine where Congress needs to cut bureaucratic red tape and where industry needs to invest in addressing bottlenecks," said Moulton. "All parties will be held accountable so that equipment gets out the door in time for it to be relevant on the battlefield."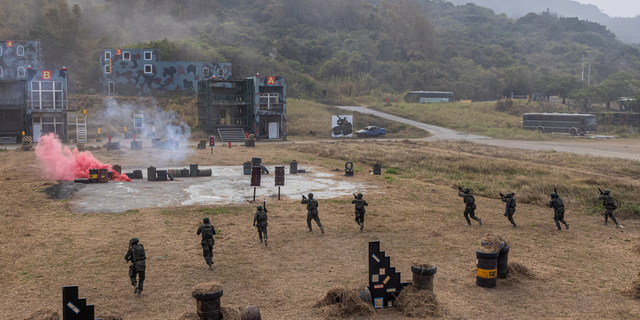 Waltz, Moulton and McCaul will be joined by Rep. French Hill, R-Ark., Rep. Mike Garcia, R-Ca., and Jason Crow, D-Colo., on the task force. 
The State Department announced that sales of military equipment to foreign governments spiked 49 percent in fiscal year 2022, with $205.6 billion in sales. 
Read More: World News | Entertainment News | Celeb News