Officials in France are deploying 45,000 police officers and armored vehicles as a fourth night of riots approaches stemming from a fatal police involved shooting of a teenager during a traffic stop.
The unrest has hit many cities in France including Paris, Marseille, Lyon, Toulouse, Strasbourg and Lille.
Nahel M., a 17-year-old was shot and killed by police in the Nanterre suburb of Paris. The incident was captured on video, and ignited the riots that are being seen around the European country.
Interior Minister Gerald Darmanin said that 270 people were arrested on Friday night, with a total of 1,100 people arrested since the protests began.
FRANCE RIOTS: WHAT VACATIONERS NEED TO KNOW AS VIOLENT PROTESTS CONTINUE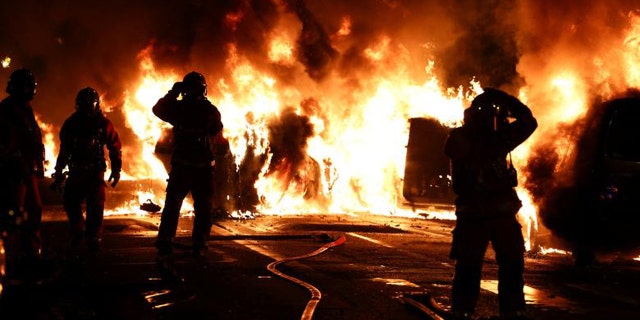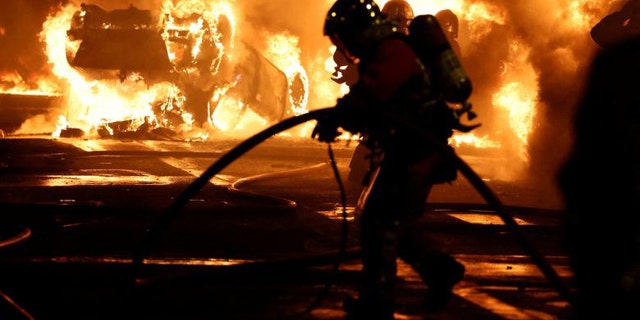 In Marseille, rioters robbed a gun store, taking some of their hunting rifles but didn't steal ammunition.
Marseille Mayor Benoit Payan on Friday tweeted that the French government needs to send more troops, saying "The scenes of pillaging and violence are unacceptable."
FRANCE WILL DEPLOY 40,000 OFFICERS TO CRACK DOWN ON RIOTS AFTER DEADLY POLICE SHOOTING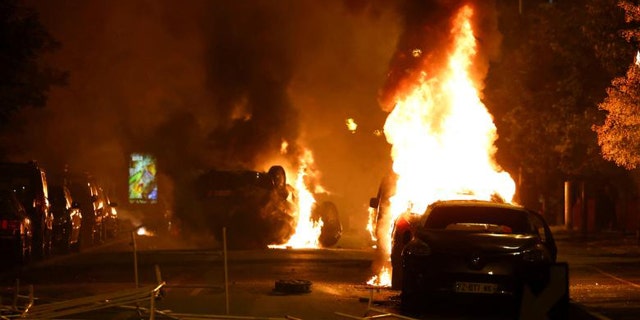 Darmanin requested that local authorities stop bus and tram traffic after 9 p.m., adding that 45,000 officers are being deployed.
"The next hours will be decisive and I know I can count on your flawless efforts," he wrote to the country's firefighters and police officers.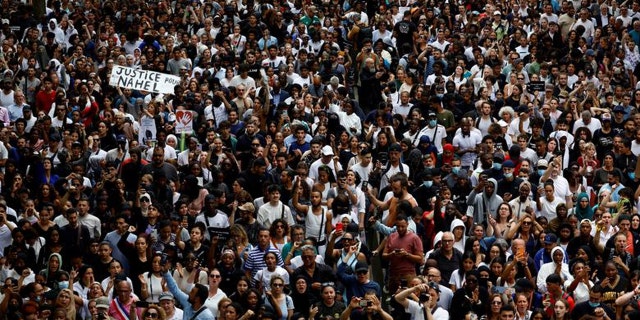 When asked on a TV News channel if the government would declare a state of emergency, he said "Quite simply, we're not ruling out any hypothesis and we'll see after tonight what the President of the Republic chooses."
Reuters contributed to this report.
Read More: World News | Entertainment News | Celeb News