After the world learned of Matthew Perry's passing, they are mourning the actor in many ways, including purchasing "Friends"-themed merchandise.
The 54-year-old actor was reportedly found unresponsive in his hot tub last month. He is believed to have drowned, but the toxicology reports will be able to answer more questions about his true cause of death.
Following the news of his passing, many fans have been paying tribute to Perry, even purchasing a "Friends"-themed slow cooker — which is flying off the shelves.
Matthew Perry's Death Sparks Purchases Of 'Friends'-Themed Slow Cooker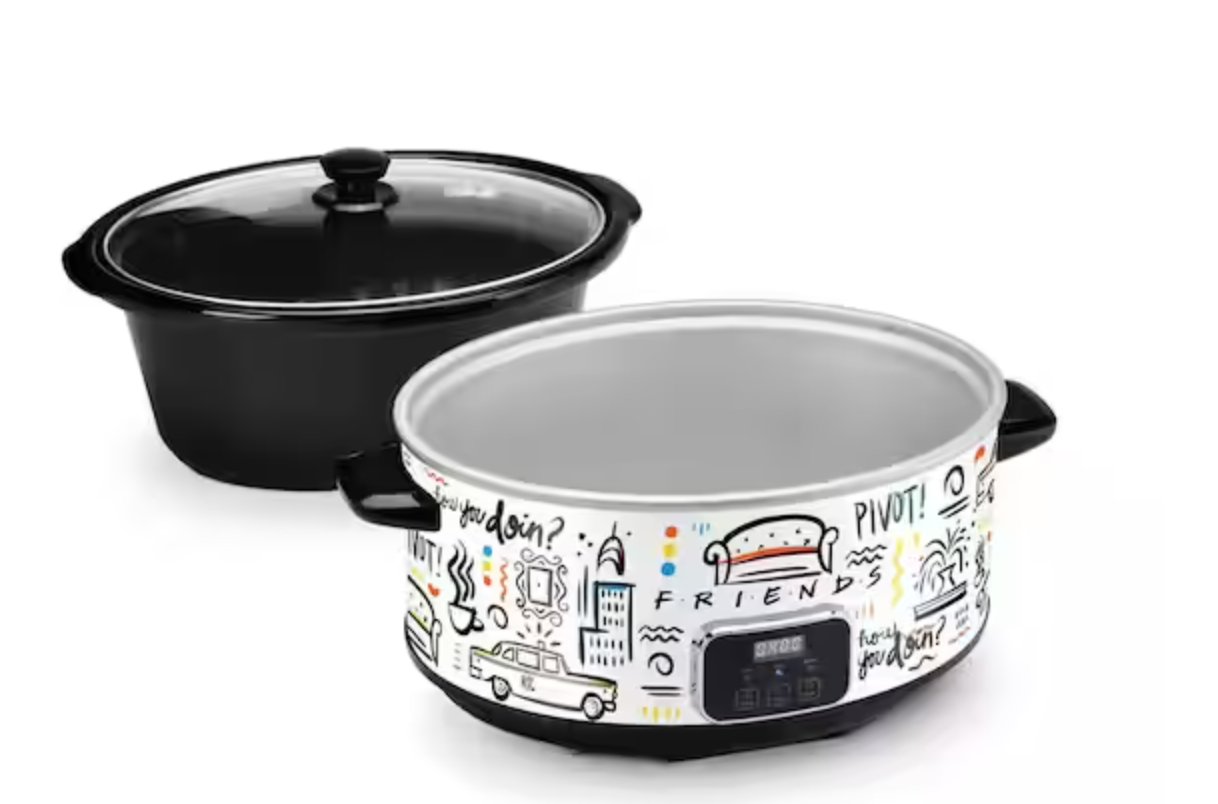 According to the product description, fans can channel their inner Monica as they host friends and family members with this "Friends"-themed slow cooker. This kitchen appliance is perfect to host Thanksgiving, a Super Bowl party, a Christmas dinner, and more.
The slow cooker can make a perfect cheese dip for a nacho bar, or slow-cook meatballs for make-your-own meatball subs with the adorable crock-pot, which features fun "Friends" references plastered all over.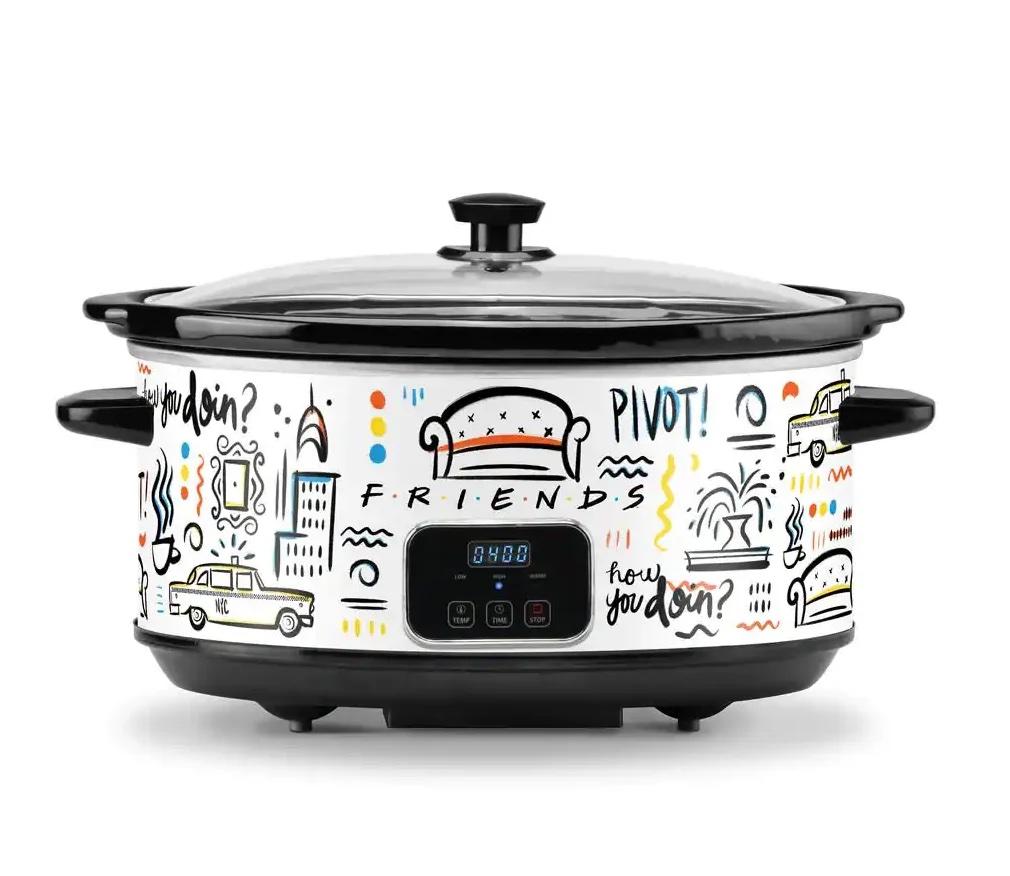 "Pivot!" can be seen written in one spot, referencing the episode where Ross Geller (David Schwimmer), Chandler Bing (Matthew Perry), and Rachel Green (Jennifer Aniston) try to bring a couch up the stairs in an apartment building.
It also features the "Friends" logo on the front, just underneath the iconic couch from the show.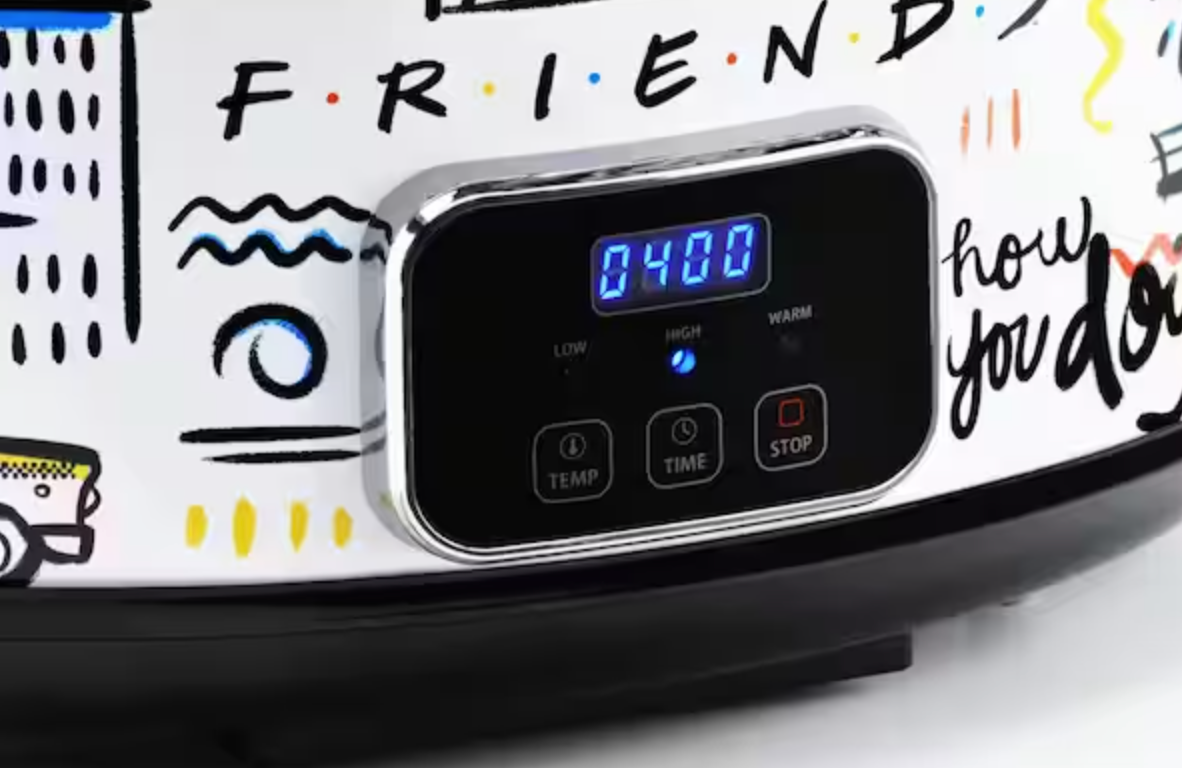 This 7-quart slow cooker features a digital display that shows the total cook time remaining, which can be set in 30-minute increments up to 10 hours.
There are three heat settings — low, warm, and high — allowing fans to keep the food warm after it's been cooked all the way through.
Fans can purchase the "Friends"-themed slow cooker from Home Depot here, but act quick because it is selling out fast!
Other Ways Fans Are Paying Tribute To Matthew Perry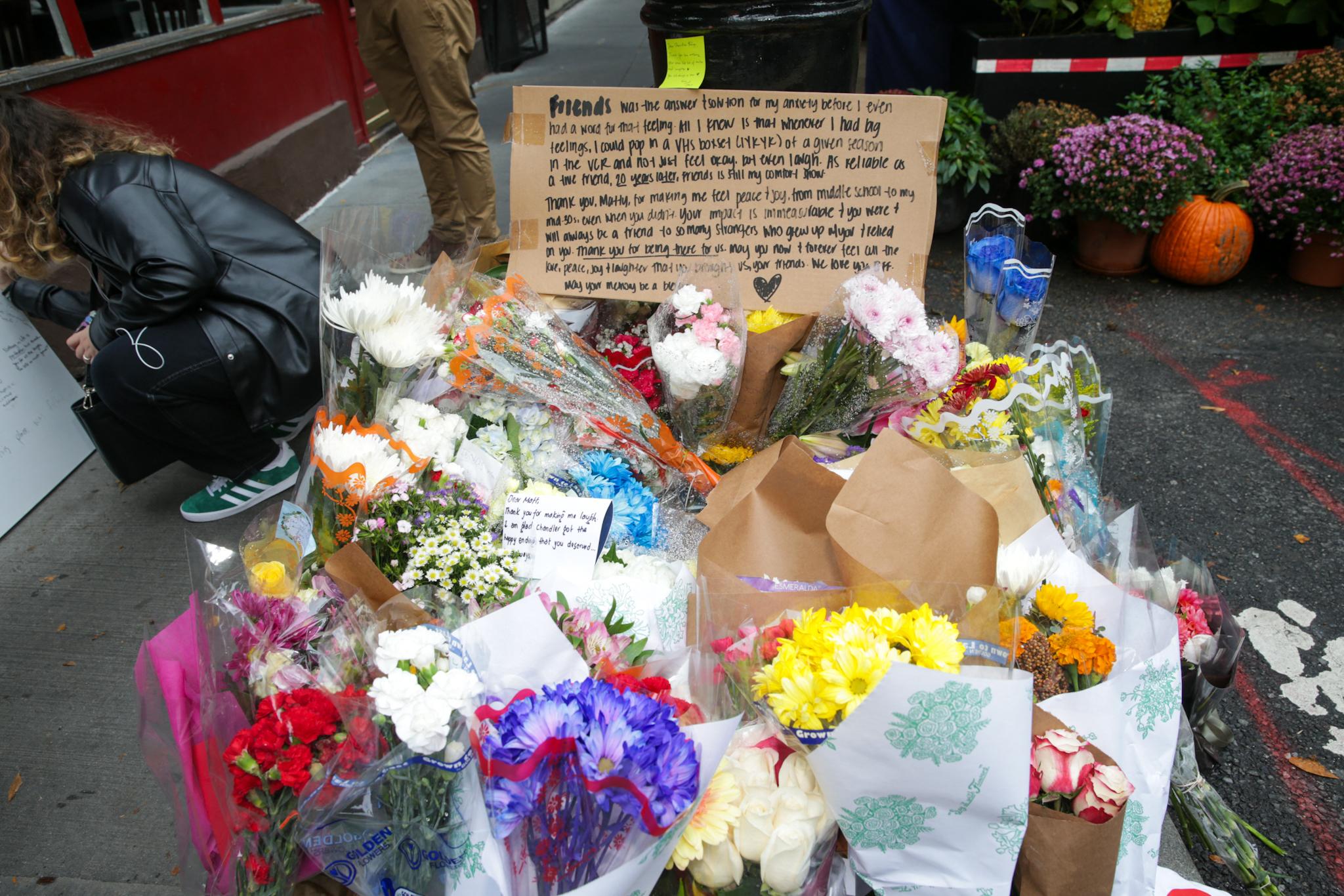 Purchasing merchandise is not the only way fans are mourning the late actor.
The Blast previously reported on the Bostick Family Light Show, who shared a video of an incredible holiday light show, that featured the many faces of Chandler Bing, played by the late Matthew Perry. The lights flashed to the iconic theme song from "Friends" as the projections showed Chandler Bing in many different scenes of the show.
Plus, following Matthew Perry's tragic death, fans of the late actor have been streaming his hit television series, "Friends," on MAX, formerly known as HBO MAX — so much so that it became the top-ranked TV show among American viewers one week after Perry was reportedly found unresponsive in his hot tub.
And just days after fans heard the news of Perry's unexpected death, they gathered together in front of the apartment building from the show in NYC, leaving flowers, t-shirts, notes, and other memorabilia to pay respect to the late actor.
'Friends' Cast Release Joint Statement On Matthew Perry's Passing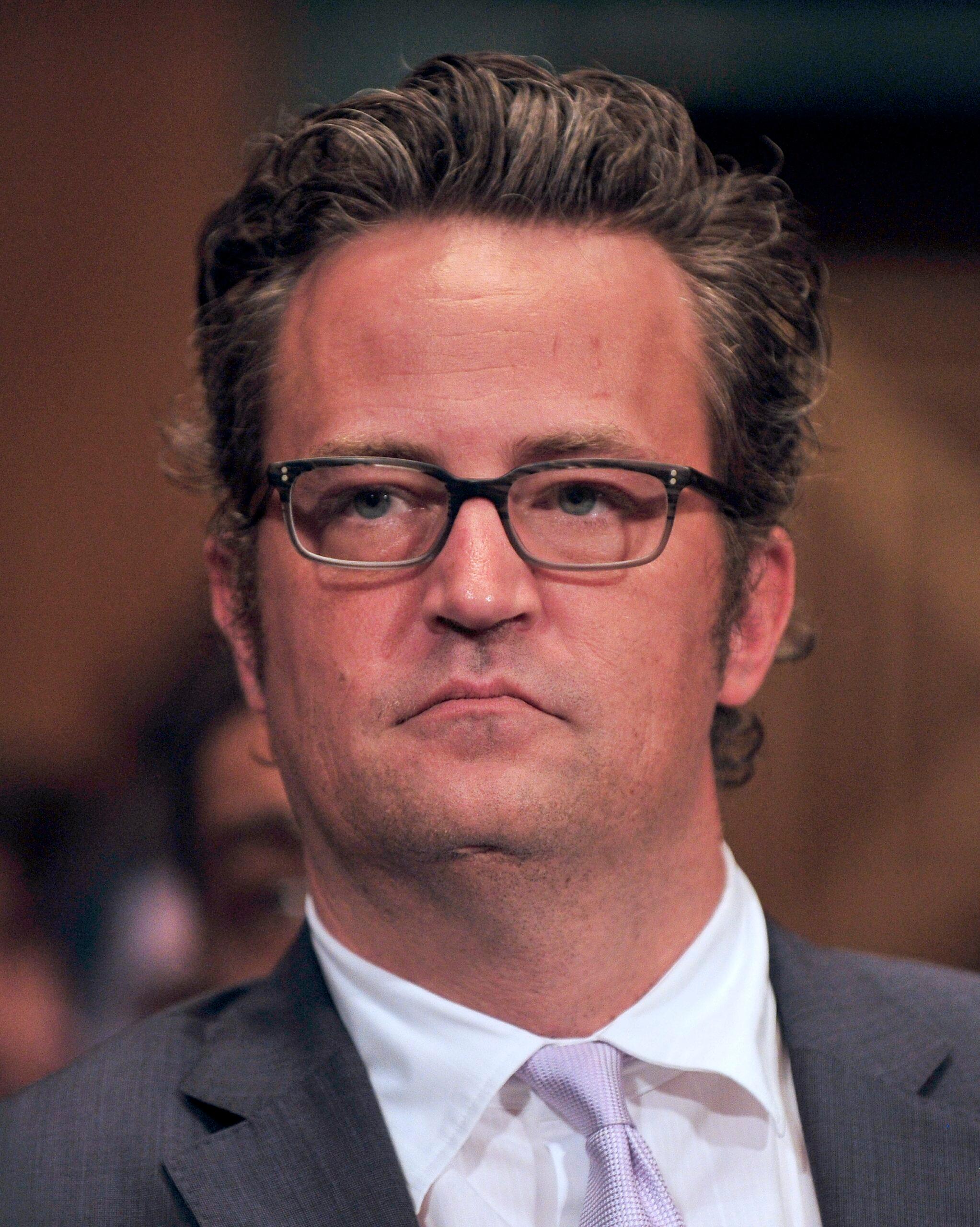 Related: 'Friends' Director Says Cast Is 'Destroyed' After Matthew Perry's Death
After the main cast of "Friends" learned of Perry's tragic passing, the five co-stars released a joint statement. "We are all so utterly devastated by the loss of Matthew. We were more than just cast mates. We are a family," their statement read.
"There is so much to say, but right now we're going to take a moment to grieve and process this unfathomable loss. In time we will say more, as and when we are able," the statement from the "Friends" continued. "For now, our thoughts and our love are with Matty's family, his friends, and everyone who loved him around the world."
The message is then signed by Jennifer Aniston, Courteney Cox, Lisa Kudrow, Matt LeBlanc, and David Schwimmer.
Read More: World News | Entertainment News | Celeb News
247