The U.N. peacekeeping force on the Lebanon-Israel border said Monday its commander is in contact with officials in both countries over tensions regarding two tents set up by the militant Hezbollah group last month.
Israel filed a complaint with the United Nations in June claiming that Hezbollah had set up tents several dozen yards inside of Israeli territory.
The area where the tents were erected in Chebaa Farms and the Kfar Chouba hills were captured by Israel from Syria during the 1967 Mideast war and are part of Syria's Golan Heights that Israel annexed in 1981. The Lebanese government says the area belongs to Lebanon.
ISRAEL DEPLOYS THOUSANDS OF TROOPS, DRONES IN ATTACK ON JENIN STRONGHOLD IN TERRORISM 'HOTSPOT'
Israeli media reported Sunday that Hezbollah evacuated one of the two tents but there has been no confirmation from the Iran-backed Lebanese group.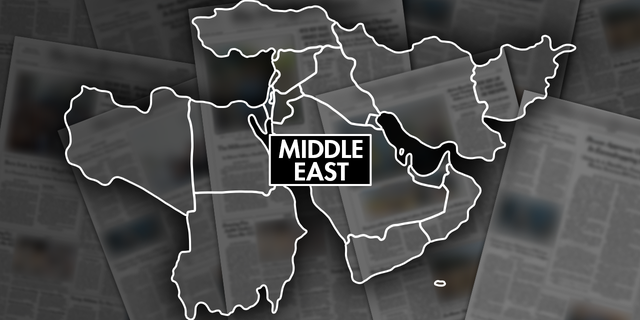 The head of the U.N. peacekeeping force known as UNIFIL, Maj. Gen. Aroldo Lázaro, "continues to be in direct contact with authorities on both sides of the Blue Line to resolve the situation of the tents," UNIFIL said in a statement sent to The Associated Press. The borderline demarcated after Israel's withdrawal from southern Lebanon in 2000 is known as the blue line.
US AUTHORITIES SEIZE OVER A DOZEN WEB DOMAINS LINKED TO LEBANESE MILITANT GROUP HEZBOLLAH
UNIFIL added: "We are looking into reports that a tent has been moved north of the Blue Line." UNIFIL added that any unauthorized presence or activity "near the Blue Line is a concern, and has the potential to increase tension and misunderstandings."
The head of Hezbollah's parliamentary bloc Mohammed Raad said Saturday that the tents are in Lebanon. He added, referring to Israel: "You cannot remove two tents because there is resistance and strong men in this country."
Israel and Hezbollah fought to a draw in a monthlong war in Lebanon in 2006. Last week, Hezbollah said it shot down an Israeli drone flying over a village in southern Lebanon. Hezbollah has in the past claimed downing Israeli drones, and Israel's military also has said in the past that they have shot down Hezbollah drones.
Israel considers Hezbollah its most serious immediate threat, estimating it has some 150,000 rockets and missiles aimed at Israel.
Read More: World News | Entertainment News | Celeb News