New video posted to social media caught French President Emmanuel Macron enjoying the Elton John concert in Paris on Thursday while the city and the country witnessed another night of violent protests over a fatal police shooting. 
The video, shot at the Accor Arena where Elton John played for three nights as part of his Farewell Yellow Brick Road tour, showed Macron tapping his foot and smiling while listening to the hit song "Saturday Night's Alright for Fighting."
The star had also played "Burning Down the Mission," according to the Independent, around the same time that Paris itself was burning in some quarters.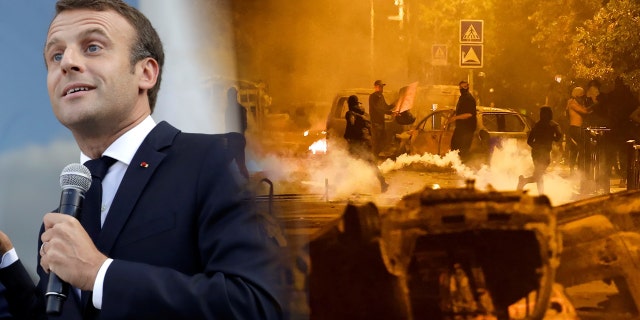 The tour played at the same time that protests broke out across the city following the death of 17-year-old identified only as Nahel during a traffic stop on Tuesday. Video of the incident shocked the country and caused an uproar in housing projects and other poorer neighborhoods. 
FRENCH OFFICER KILLS 17-YEAR-OLD DELIVERY DRIVER NEAR PARIS, VIOLENT PROTESTS ERUPT AMONG ANGRY RESIDENTS
Over the following three days, police arrested hundreds while also suffering many injuries to their officers – all while Macron and his wife, Brigitte, enjoyed the concert.
Elton John and his husband, David Furnish, also posted a photo on Thursday showing them meeting with the Macrons.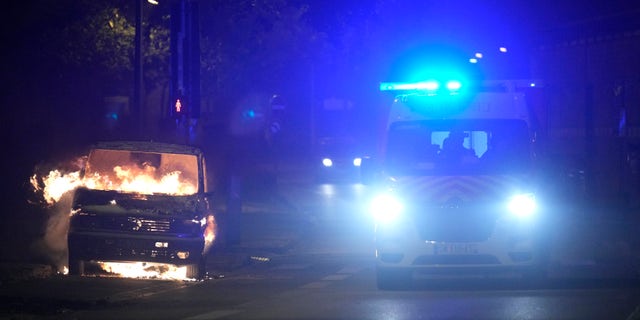 Opposition ministers, such as Thierry Mariani of National Rally, called Macron "totally irresponsible" and noted that "while France was on fire, Macron preferred to applaud Elton John." 
CRACKING OF ENCRYPTED PHONES IN EUROPE LEADS TO SEIZURE OF HUNDREDS OF TONS OF DRUGS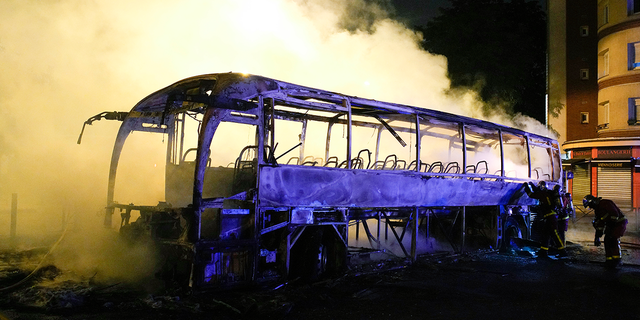 Ministers met Thursday and decided to quadruple the police presence in Nanterre, where the shooting occurred, flooding the streets with 45,000 officers in what Interior Minister Gerald Darmanin called an "extremely firm" response to the "professionals of disorder." 
The police officer who fired the fatal shot has been charged with voluntary homicide after an initial investigation led local prosecutor Pascal Prache to conclude that "the conditions for the legal use of the weapon were not met."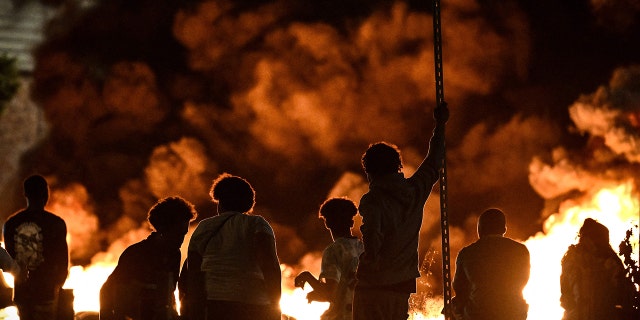 Rioters shot fireworks and threw stones at police officers, who responded with volleys of tear gas. The violence spread to other towns and cities over the week, with rioters setting fire to schools, police stations, town halls and other public buildings. 
DRUGS RAIN DOWN ON FRENCH COUNTRYSIDE AFTER FIGHTER JET INTERCEPTS SUSPECTED SMUGGLER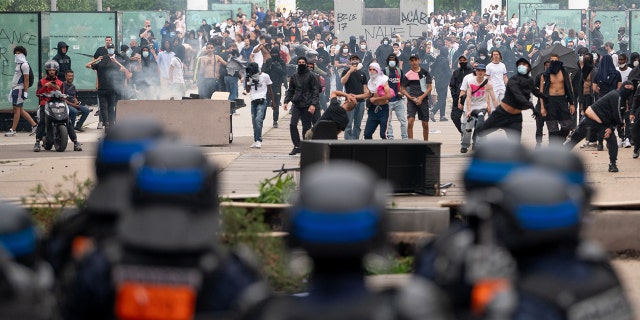 Protesters held a peaceful march Thursday afternoon, but after sunset unrest gripped the country as the demonstrators erected barricades, lit vehicles on fire and continued to clash with police in various towns.  
Darmanin said that 170 officers had been injured in the unrest, but none had sustained life-threatening injuries, The Telegraph reported. That number rose to 200 over Thursday night, with 667 people arrested on Thursday night alone, Darmanin said Friday. Roughly 300 of the arrests occurred in Paris.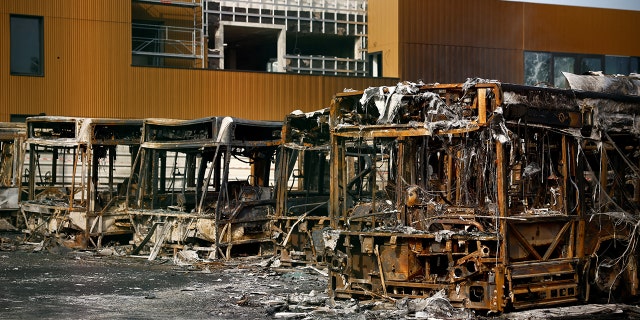 On Thursday, following the emergency meeting, Macron called the clashes "absolutely unjustifiable." 
"The last few hours have been marked by scenes of violence against police stations, but also schools and town halls … against institutions and the Republic," Macron told ministers.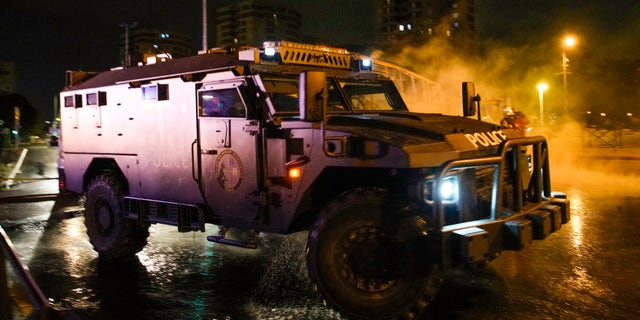 Secretary-General of Unite SGP Police FO union Grégory Joron claimed that the police "haven't seen such urban violence in 18 years in so many cities around France."
The French foreign ministry did not respond to a Fox News Digital request for comment. 
Fox News Digital's Caitlin McFall and Chris Pandolfo contributed to this report. 
Read More: World News | Entertainment News | Celeb News