A Massachusetts woman was found alive and unharmed in a state park more than a week after she was reported missing, with rescuers saying she was likely stuck in mud for as much as three days.
Emma Tetewsky, 31, was first reported missing on June 26. There was no news of her whereabouts until a pair of hikers at the Borderland State Park reported hearing her screaming for help on Monday evening. While the hikers were unable to locate her, members of the Easton Police and Fire Departments continued the search and found her "conscious and alert."
"I'd like to commend our Easton officers, who blindly jumped into the water and followed the woman's calls for help," said Easton Police Chief Keith Boone. "Their immediate action resulted in saving Emma Tetewsky. We'd also like to thank our incredible Fire Department, Borderland State Park rangers, and the hikers who heard Emma and called 911. Without this coordinated effort, this rescue would not have been successful."
Tetewsky got lost last week in the park's treacherous swampy terrain. Upon finding her, three officers had to wade 50 feet from the shore, through thick brush and swamp, to reach her. It is believed that she may have been trapped at that location for at least three days, police said in a statement.
BOSTON SERIAL RAPE SUSPECT MATTHEW NILO RELEASED ON BAIIL
"The officers carried Tetewsky back to land, and she received medical assistance from Easton firefighters. Easton police officers and firefighters needed to use all-terrain vehicles to reach Tetewsky because of the terrain and where she was located," the statement added.
ALLEGED BOSTON RAPE VICTIM FEARS SUSPECT MATTHEW NILO 'COULD GET AWAY' AFTER RELEASE ON BAIL
Tetewsky was brought to a nearby hospital to be treated for "serious, but not believed to be life-threatening" injuries.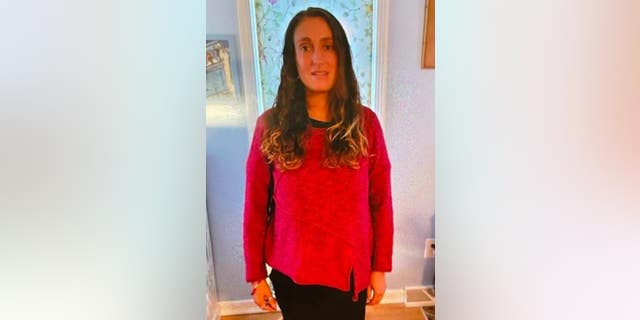 "We want to thank all of the agencies that cooperated with us, including the Easton Police Department, the Easton Fire Department, the Stoughton Fire Department and Massachusetts State Police," said Stoughton Police Chief Donna McNamara, who runs the police department in Tetewsky's home town. "If it wasn't for the public helping us and giving us tips over the last five days, we wouldn't have been able to locate her. This is the best possible outcome."
Read More: World News | Entertainment News | Celeb News