The total of Bolivia's confirmed lithium resources has increased 2 million tons to 23 million tons, the Andean country's president said Thursday.
The new estimate further cements Bolivia's position as the country with the world's biggest known deposits of lithium, which is in high demand for use in batteries.
"We are the largest lithium reserve in the world, and we have to know how to manage it intelligently to exploit and transform this resource," President Luis Arce said at the Coipasa salt flat, around 175 miles south of the capital of La Paz.
BOLIVIA TO INVESTIGATE LATE SPANISH PRIEST ACCUSED OF ABUSE
Bolivia has stepped up its search for international partners to help develop its lithium reserves at a time when demand for the metal is soaring amid the transition to renewable energy around the world and the growth in electric vehicles powered by lithium batteries.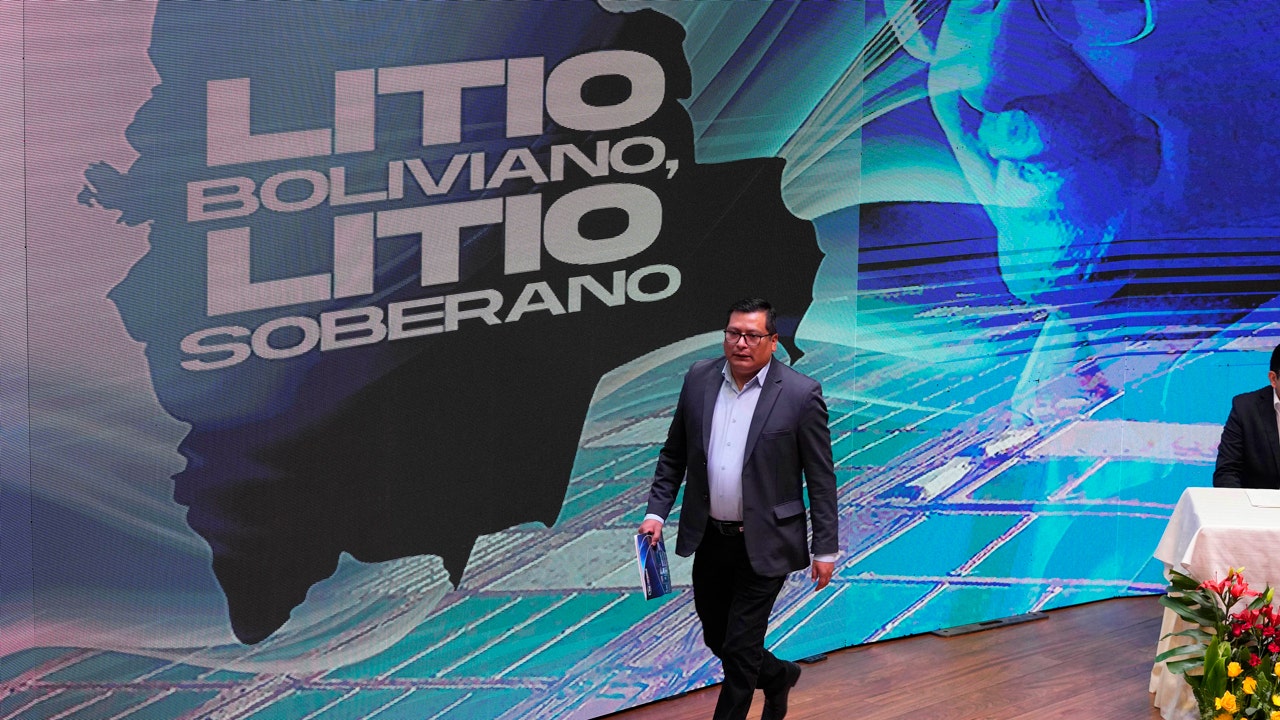 The increase in the estimate of Bolivia's reserves came after further geological studies in the Coipasa and Pasto Grandes salt flats, Raul Mayta, vice minister of exploration and exploitation of energy resources, told the state television channel, Bolivia TV.
LATIN AMERICA LOOKS TO USE AI TO NARROW THE TECHNOLOGY GAP, BUT FEAR OF 'RISKS' COULD ACCELERATE THE DIVIDE
Arce is pushing to boost Bolivia's role in the international lithium market after 14 years of little progress that left it lagging behind neighboring Chile and Argentina. The three countries are home to an area that contains a large share of the world's proven reserves of lithium.
Last month, Arce's government signed an agreement with China's Citic Guoan and Russia's Uranium One Group to exploit Bolivia's lithium deposits. Together, they promised to invest $1.4 billion for the construction of two plants for the production and export of 50,000 tons of lithium annually starting in 2025 in the Pastos Grandes salt flats.
A similar amount of investment was reported when the government signed an agreement in January with Contemporary Amperex Technology of China.
Argentina has the world's second-largest lithium reserves, at 20 million tons, followed by the United States with 12 million tons and Chile with 11 million tons, according to the U.S. Geological Survey. The world's top lithium producer is Australia, followed by Chile and China in third place, according to the U.S. agency.
Read More: World News | Entertainment News | Celeb News