Russian villagers who witnessed the crash of Wagner chief Yevgeny Prigozhin's jet say they heard an "explosion" before seeing the plane plummet out of the sky.
Prigozhin's plane crashed near the village of Kuzhenkino, and residents there say they saw the plane fall from the clouds in at least two pieces. Officials say Prigozhin was aboard along with six other passengers and three crew members.
"I hear an explosion or a bang. Usually, if an explosion happens on the ground then you get an echo, but it was just a bang and I looked up and saw white smoke," resident Vitaly Stepenok, 72, told Reuters. "One wing flew off in one direction and the fuselage went like that," he said gesturing toward the ground.
"I was over there. I jumped on my bike and was there in about 20 minutes. Everything was on fire. People were walking around. They dragged someone out, their remains… I couldn't make it out. I just saw the number on the plane, which I told them, and that was it," Stepenok continued.
PRIGOZHIN APPEARS PUBLICLY FOR FIRST TIME SINCE MUTINY, SUGGESTS MERCENARIES WON'T FIGHT IN UKRAINE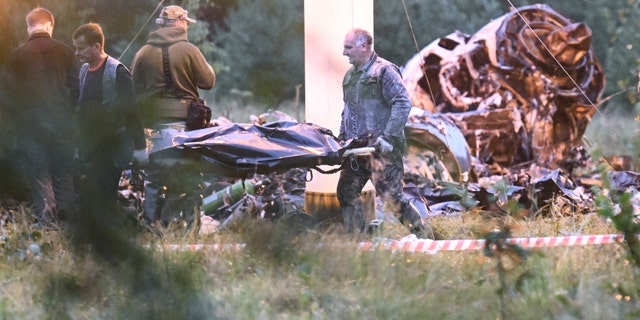 Another villager emphasized that he had heard a bang or explosion before the plane fell to the ground.
"In terms of what might have happened, I'll just say this: it wasn't thunder, it was a metallic bang – let's put it that way. I've heard things like that before," the resident told the outlet, identifying himself only as Anatoly.
RUSSIAN FORCES DESTROY FARM STORAGE BUILDINGS IN UKRAINE DAYS AFTER DESTROYING BLACK SEA PORT FACILITY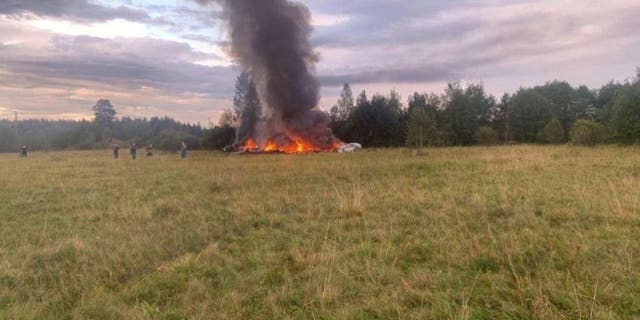 Prigozhin's death comes just months after the mercenary chief led a stop-and-go insurrection against Russian President Vladimir Putin's regime. That conflict was supposedly resolved via deal making between Wagner and Putin, though many observers did not expect Prigozhin to survive the exchange.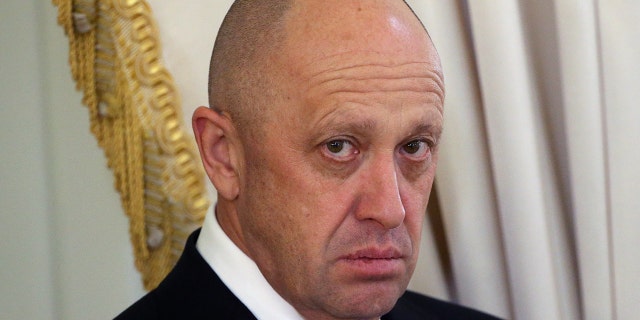 CIA Director William Burns warned in late July that Putin was likely biding his time for revenge.
"I think… what we're seeing is a very complicated dance between Prigozhin and Putin," Burns said at the time. "I think Putin is someone who generally thinks that revenge is a dish best served cold."
WHO IS YEVGENY PRIGOZHIN?
"I would be surprised if Prigozhin escapes further retribution for this," Burns stressed. "In that sense… if I were Prigozhin, I wouldn't fire my food taster."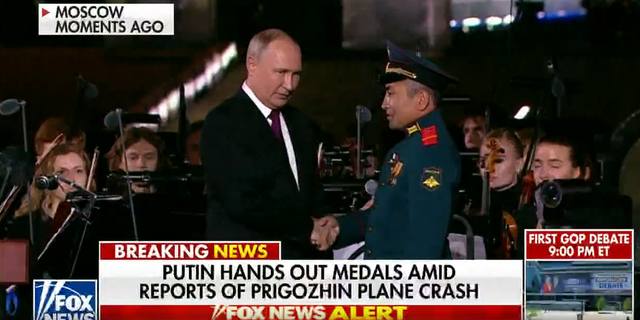 Opposition to Putin has remained scarce due to a number of high-profile accidents that have led to the disappearance or deaths of several men who had formerly counted themselves close allies of the Russian president. Nearly a dozen men died after they had criticized the invasion, whether by heart failure or falling from speeding boats and tall buildings.
Fox News' Peter Aitken and Reuters contributed to this report.
Read More: World News | Entertainment News | Celeb News